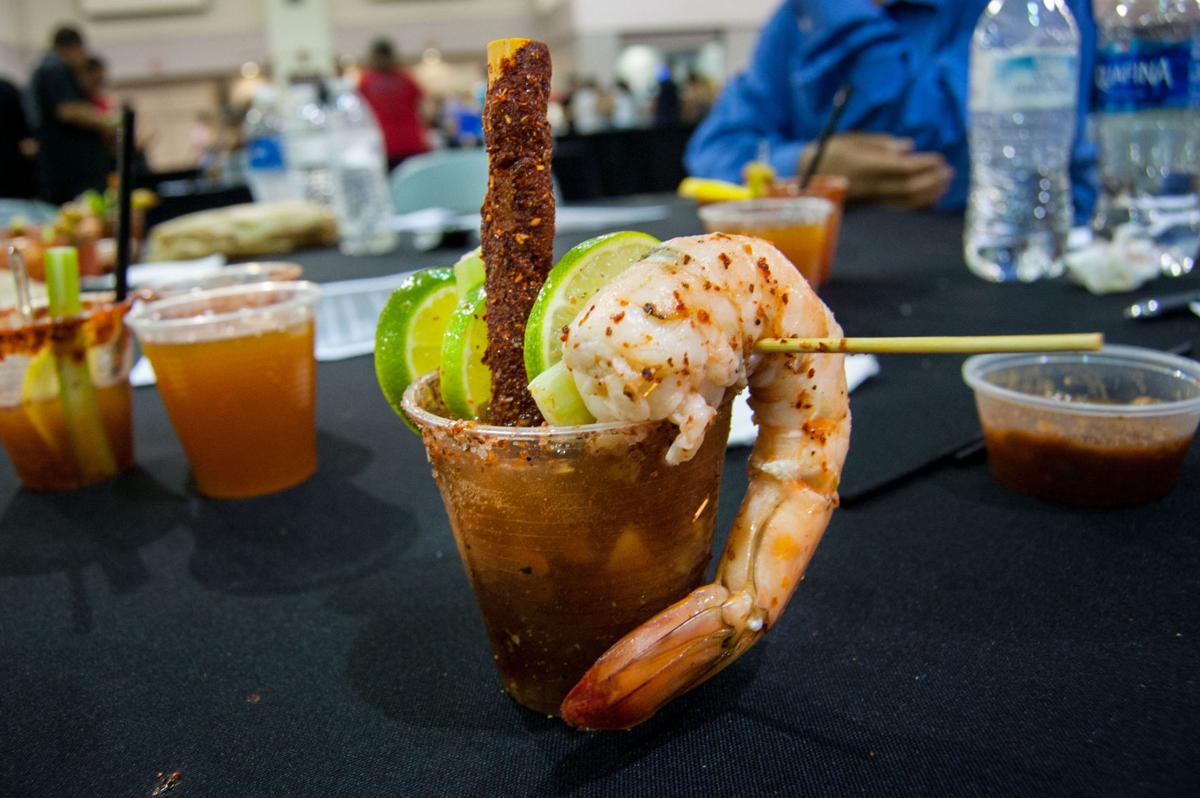 It sounds nauseating, doesn't it? But don't worry about me! Worry about the throngs of festivalgoers who spent the afternoon at the TCC drinking their brains into a spicy tomato glaze. 
Like the other Michelada Challenge judges, I was just taking little sips. About three hours of them. We had to take our time after all, because there were 30 different bars competing for the title of Tucson's best michelada. Our job was to rate everyone's entry based on taste, balance and presentation, awarding up to 30 points per drink. (Don't worry, they fed us in between.)
Organizer Rob Betancourt had assembled a crack team that included writers (myself and Jackie Tran from Tucson Foodie), chefs and bartenders Mario Diaz de Sandy and Monica Ortiz, and even the beer rep Daniel Gutierrez, who's apparently had over 1,000 different cheladas in his life. We were seated in the VIP lounge next to the mariachi singers, in case things got too saucy.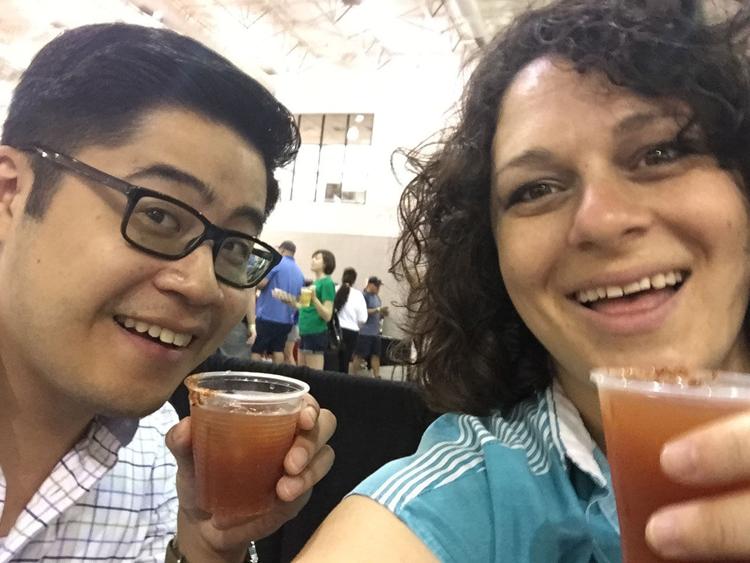 It was a blind tasting, so they brought out little sample cups one by one, without telling us who they were from. Unlike in previous years, we didn't get to see a full-sized model of the drink. This apparently cut down on the excessive garnishing. But as you can see, there's still a bit of that going on ...
[Side note: I have to address the elephant in the room, that the michelada master BK Carne Asada wasn't part of the contest. I actually went to its sister restaurant El Berraco the night before, and the bartender told me they weren't participating because they knew they had the best in michelada town, so why prove it.]
Here are the drinks I took pictures of
I hope you can forgive my hasty iPhone photography ... PS: If you recognize your michelada, tell us who you are in the comments!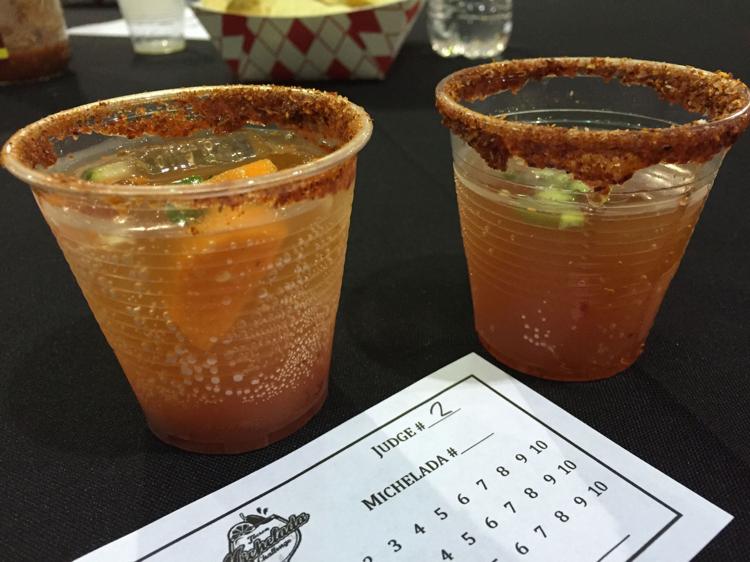 Strangely enough, the first sample I tasted (on the left) was my favorite, with little cucumber cubes that freshened the whole thing up. Perfectly balanced, I gave it high marks at 27. The drink on the right was also solid, but not as memorable.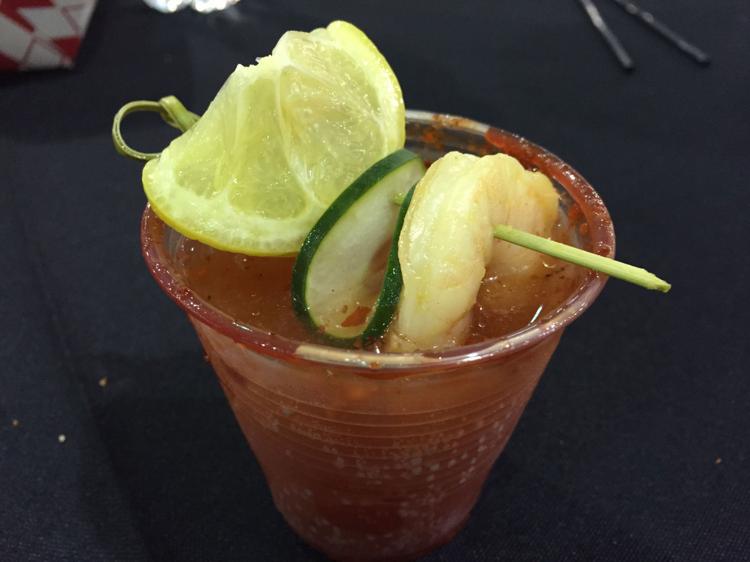 This one mixed it up on rim, with sweet Chamoy rather than spicy chile. I appreciated the shrimp.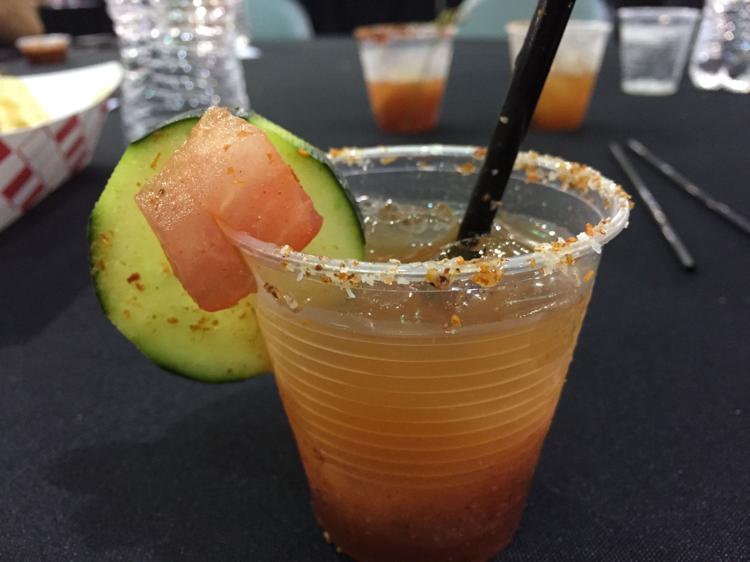 Most of the micheladas went for savory garnishes, but I really enjoyed this sweet watermelon spiked with Tajin powder. It proved that a michelada can be fruity, just as long as it doesn't go overboard on the sugar.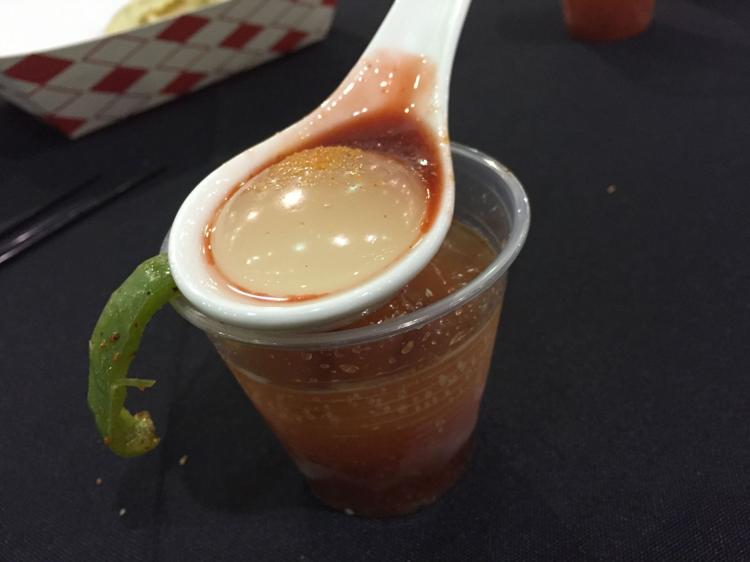 This michelada had HighWire Lounge written all over it, with the downtown bar's signature "oyster" shot in the Asian soup spoon. I enjoyed the molecular liquor bubble, but the michelada liquid below was a little too pickly pungent for me. "A" for effort. 
Here's a series of weird garnishes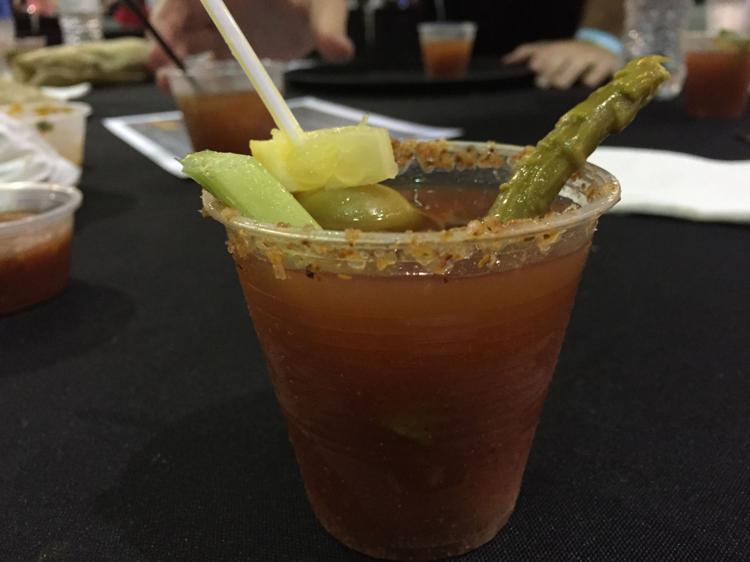 Jackie and I didn't enjoy the asparagus on top, which tasted like it was from a jar.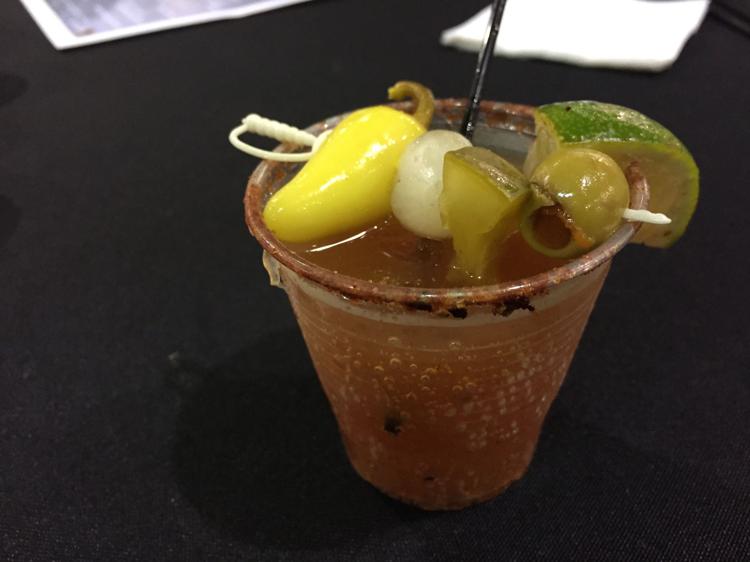 The pearl onion was a little off-putting. Someone get me a martini!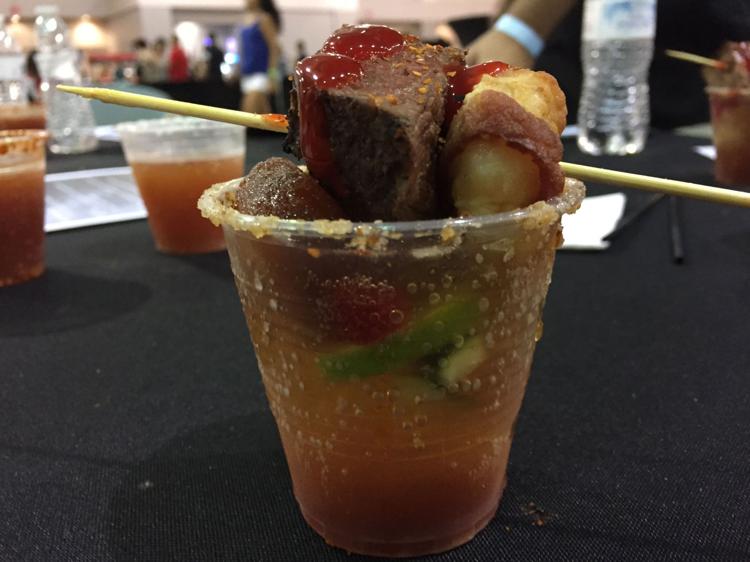 Not sure what's going on here. But the overcooked steak with the sweet Chamoy sauce was a first for me. Chef Mario look stunned, declaring "that has no place in a michelada." I did like the frozen red michelada ice cube though. 
And the winner is ...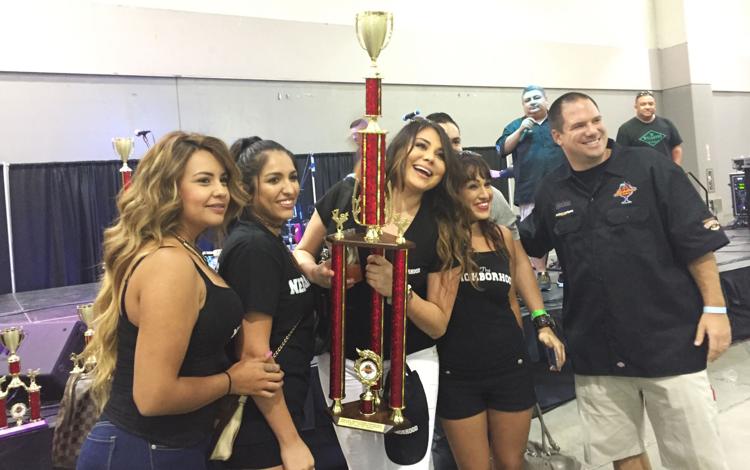 In a stunning twist of fate, the south-side sports bar The Neighborhood took home top honors in both the judge's and people's choice category. Unfortunately I didn't take a picture of the drink, but employees told me they were going for a classic michelada garnished simply with cucumber, celery and banana peppers. I'll have to try this one on its own ...