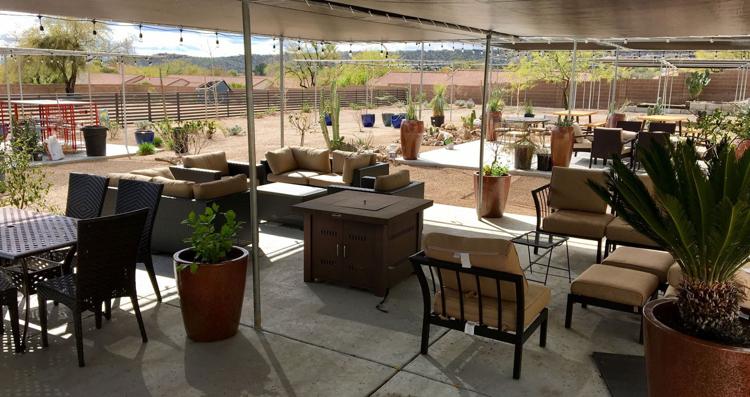 A new spot to enjoy craft beer and wine has popped up on the way to Sabino Canyon.
Three Canyon Beer and Wine Garden launched late last month at 4999 N. Sabino Canyon Road, less than a mile south of the popular outdoor recreation area.
With approximately 2,700 square feet of space inside and a patio area of about a quarter acre, Three Canyon has taken over the property that used to be a landscape center, and originally a U-Tote-M convenience store.
Owners Steven and Susan Sheldon were filling a need in that part of town, says general manager Kyle Blessinger.
"They are closely connected to the community and the neighborhood and saw an underserved area that needed a craft beer and wine bar," Blessinger said. "We're close to a lot of popular tourist and recreational areas, as well. It's great for those who live in the neighborhood, but also a great destination for those who might be visiting.
Three Canyon has 16 beers on tap — five European beers and 11 craft — and 110 different beers in cans and bottles, available for purchase.
On the wine front, it has more than 54 bottles available and four on tap. 
The venue also has a coffee bar. 
Blessinger says the business uses beans locally roasted by Caffé Luce, and pastries and baked goods provided by Treehouse Cakes by Kat.
"We wanted to make sure we had something to offer people during the day time hours," general manager Kyle Blessinger said. "With the coffee area, we get to cater to a morning crowd."