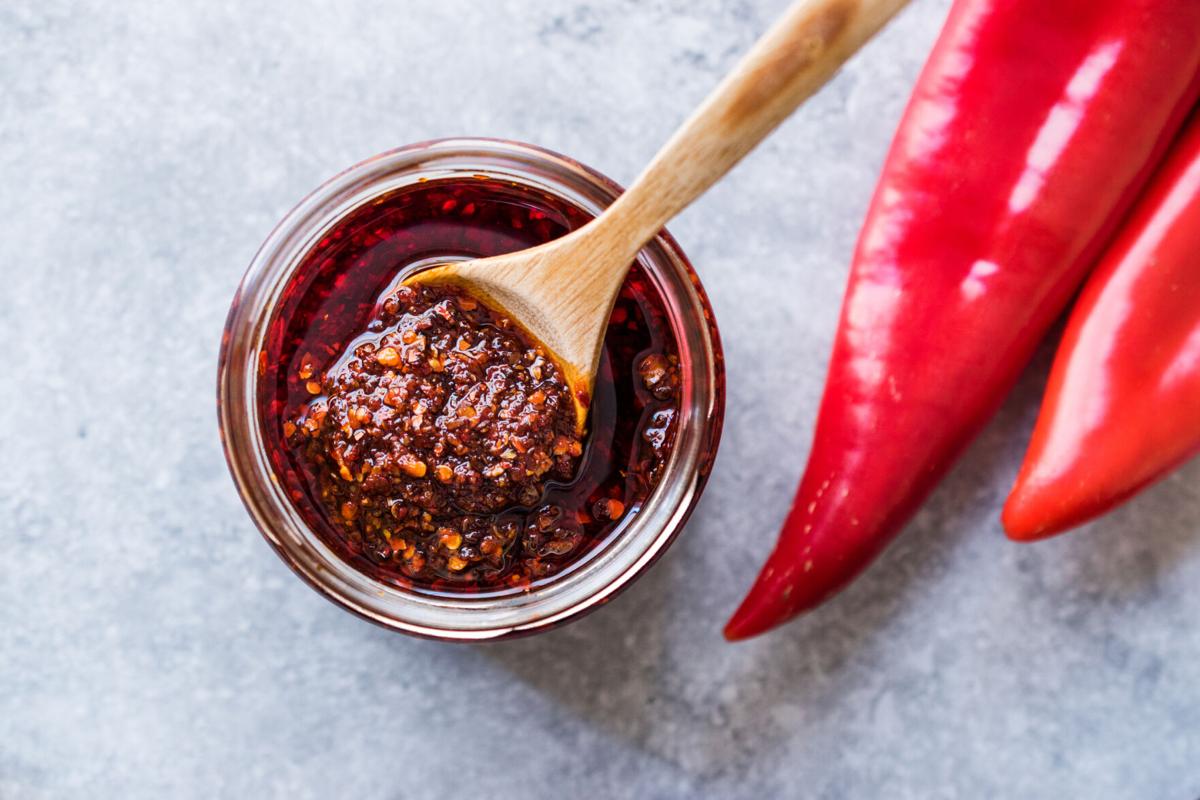 Last year in the food writing world, chili crisp was all the rage. It's a fiery oil with crisp bits of chiles that has its origins in China. Its fans sluiced it on everything, including one ill-advised (in my opinion) idea to put it on chocolate cake.
I made some. I tried it (but not on chocolate cake). I found it, well, not so exciting. Fiery, yes, but its flavor is one-note — just heat, no complexity. I just discarded the last of it a week or so ago.
This year, I'm loving salsa macha, a not-so-fiery but complex oil-based salsa that hails from Veracruz, Mexico. I am putting salsa macha on everything (but not on chocolate cake).
Despite its name, it isn't macho at all. This salsa isn't meant to be chile-hot. Instead, because you use a variety of dried chiles to make it, you end up with a far more interesting flavor profile. It's roasty-toasty from the dried chiles, with lovely nutty notes from the pecans, almonds or peanuts. Sesame seeds, if you have them to add, contribute their own nutty flavors.
I made my first batch in early July, and it's all gone now. Over the weekend, I made another batch and, although it will keep for about a month in the refrigerator, I doubt it will last that long.
A few tips for perfect salsa macha:
This isn't the place to use your best extra-virgin olive oil, because its delicate flavors will be lost. Instead, use a mild regular olive oil, or grapeseed oil, or another neutral-flavored oil such as canola.
Vary the dried chiles as you wish, but use all dried chiles. Fresh chiles will likely cause your salsa macha to spoil quickly even in the refrigerator, and they won't contribute the requisite crunch.
The Veracruzano original is made with peanuts, but I've found I prefer pecans. Almonds work, too, and so would pistachios, I think. I haven't tried walnuts, but that could be interesting.
Some versions of this call
for cider vinegar, but fresh
lime juice gives the whole deal a pop of flavor that seems just right to my palate. You could substitute white vinegar, white wine vinegar or rice vinegar,
but you'll want that little lift
of acidity to brighten the salsa macha's flavors.
It's really worth it to search out Mexican oregano for this salsa. You want the citrusy-anise flavors of Mexican oregano, not the minty-sweet flavors of Italian oregano. Most supermarkets here in town sell Mexican oregano, but if you can't find it, dried lemon basil is a good substitute.
When I make a batch of salsa macha, I store it in a pint canning jar with a tight-fitting lid in the fridge. I'm wary of storing anything with garlic and oil at room temperature because the United States Department of Agriculture warns that garlic-oil mixtures can be a source of botulism if not stored at 40 degrees or below.
But store it where you'll see it every time you open the fridge. You'll want to reach for it often, and why not make it easy on yourself?
Robin Mather is a longtime food journalist and the author of "The Feast Nearby." Follow her blog as she writes her third book, "The Feast of the Dove," at thefeastofthedove.com.