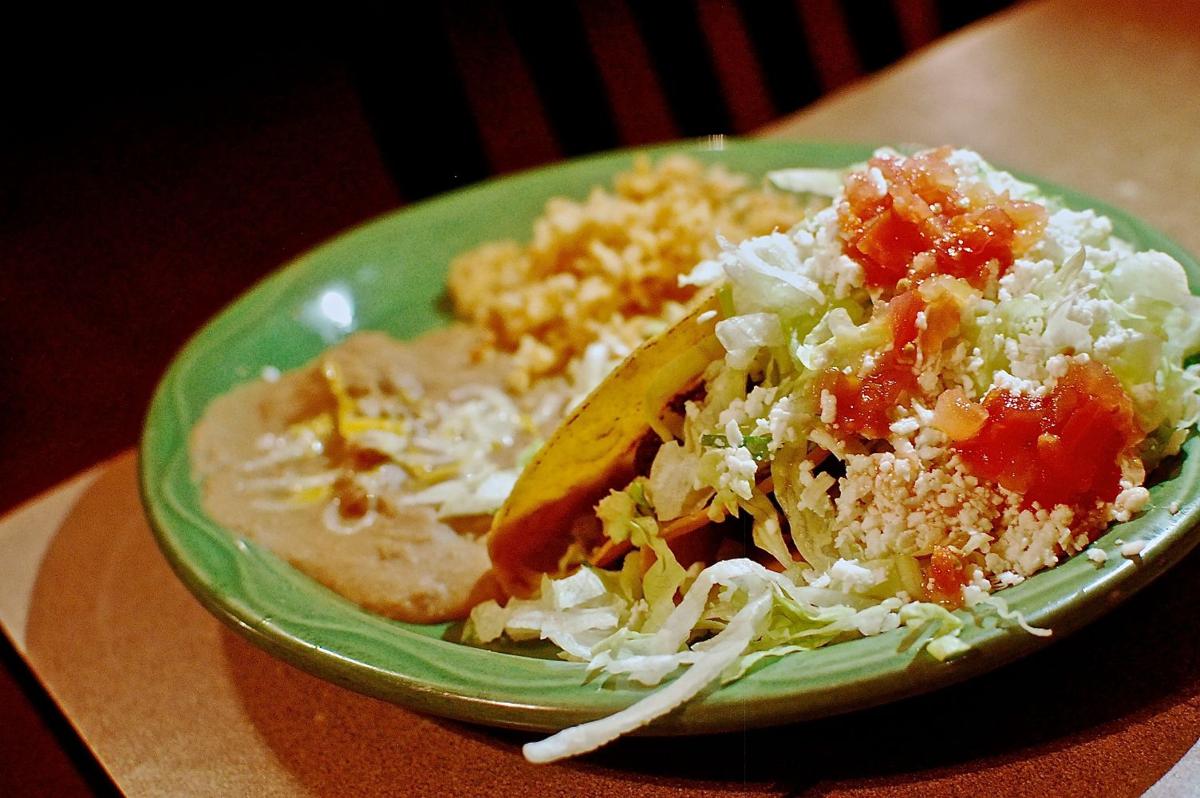 We've eaten tons of beef tacos, but so far we haven't touched one of the most ubiquitous and delicious of Sonoran specialties: the ground beef patty taco. Filled with meat and fried up to a crisp, the crunchy little things taste kind of like a meatball or a hamburger. No matter what you do to them, they're almost always great. 
But it helps that Little Mexico throws on fresh tomatoes and salty Quesero cheese. (And not to mention, the beans on the side are just incredible!) But these guys know what they're doing: the Palomarez family has been operating this place for 22 years on Irvington Road. The atmosphere? Classic Tucson ...
Shameless promotion: Look forward to more of these folks later in the series when we do the carne asada at their sister restaurant Little Mexico Steakhouse.  
Location: 698 W. Irvington Road
Hours: 6 a.m. to 9 p.m. Wednesdays through Mondays. Closed Tuesdays.  
Payment: accepts debit and credit
Stay up-to-date on what's happening
Receive the latest in local entertainment news in your inbox weekly!