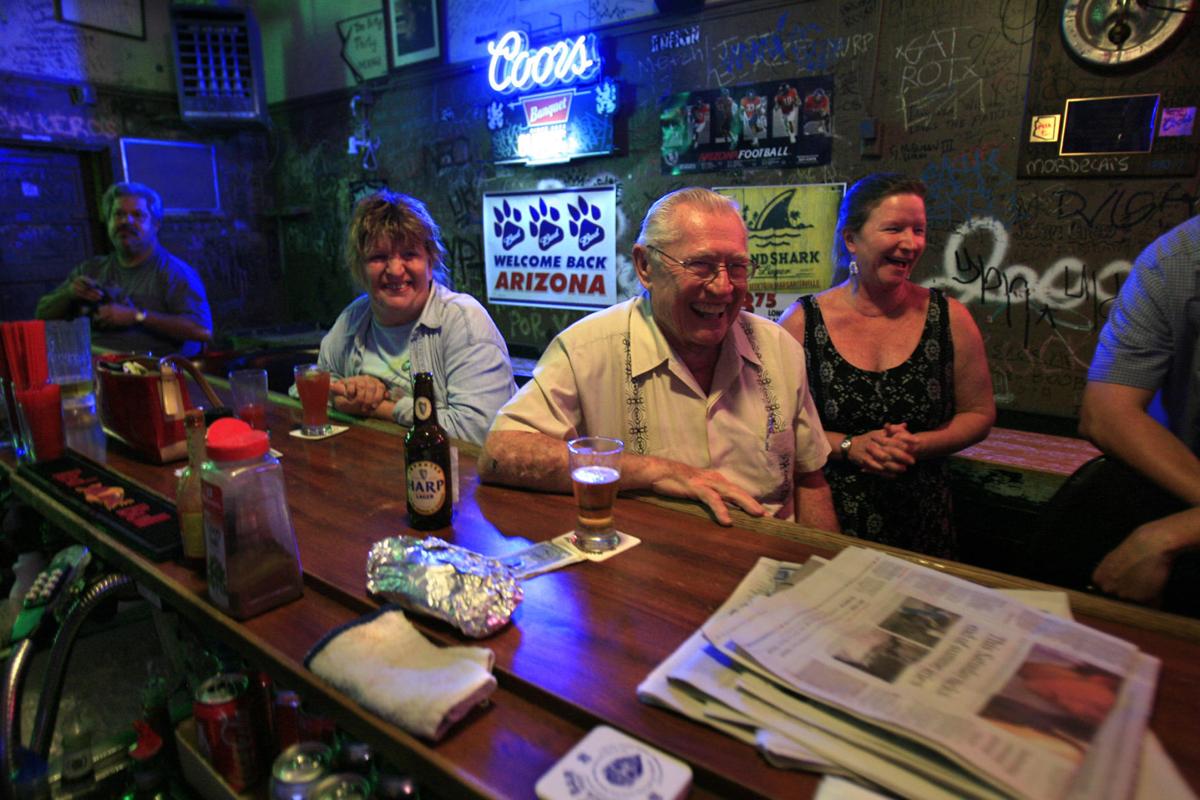 The man behind Tucson's oldest bar, Harold "Ted" Bair came to Tucson because he heard about "a place out in the West that air conditioned their sidewalks."
His father who had taught him the business had just recently passed away in a bar related accident, says Ted's daughter Robin Dutt. So Ted came to Tucson in 1960 and bought up a rough and tumble downtown bar called the Manhattan Club that same year.  
After The Manhattan Club was demolished to build the Ronstadt Transit Center, Bair purchased the Buffet Bar in 1982 and owned it for nearly three decades, instituting a lot of the kitschy fun features we now think of as traditions. On April 28 at the age of 89, Bair passed away in his Safford home, and that evening The Buffet passed out bottles of Harp beer in his honor.   
We spoke to friends, family and regulars at the bar to find out a little more about this Tucson "icon," and how he made The Buffet a very special place to hang your hat. Feel free to share your memories of Ted here in the comments section, or email me at aberlin@tucson.com. If you'd like to raise a glass to him, there will be a Celebration of Life gathering at The Buffet, 538 E. Ninth St. on June 18th at 3 p.m.
How he came up with happy minute
"He did not like the idea of having to change the cash register for an X amount of time, for two hours, three hours whatever. He says, 'Everybody loves it when you buy 'em a drink. ... Every day at 6 o'clock, whosever in there, they get one free drink.' And I dubbed it happy minute and apparently it has stuck."
-daughter Robin Dutt, first female bartender at the Buffet
"At the end of the night when he was leaving he would always say, 'I'm gonna go to a nice place.' ... He had this loud cackly laugh, and he'd stare at you and just laugh at his own joke. ... A lot of times he was just going to the Golden Nugget or the Home Den, back then. He did it in the afternoon too, he would round up three or four people from the bar and take them down to the Golden Nugget and they'd sit there, but they always came back for happy minute."
-Brad Skattum, regular, worked at the Buffet in the early '90s until he accidentally sold beer after hours to an undercover cop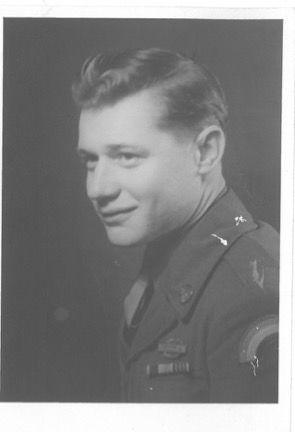 "We took Ted to Show Low, Arizona to see a friend Pat Murdock. While waiting for him in his room I backed up to the heater. A little while later, he said 'Diane you're smoking hot!' My coat was on fire and all I could hear was his hyena laugh."
On Ted's famous pink pickled eggs
"He actually had his own special recipe at home, and he would make them and I had to help him shuck all the hard-boiled eggs and get 'em into the jar, and he would pour his special pickled egg stuff on top. It's a good thing those people ate 'em fast because he wasn't a big believer in refrigeration. ... I've discovered that pickled eggs is pretty Germanic, a German/Swiss kind of snack. He didn't like the pickled eggs that you could buy that were a clear color ... but he says, 'bite into one of these and it almost looks like a rose.'"
"I told him the first thing is, if you don't give me the pickled egg recipe, I'm not buying the bar."
-Lisha Smith, friend, The Buffet's current owner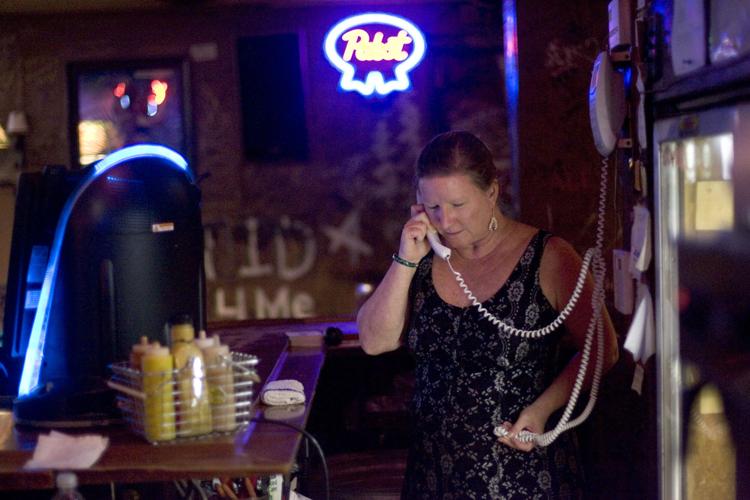 How The Buffet became a Coors bar 
"He had two beer taps in the Buffet bar in all the years I was there. ... they were both Coors. So if somebody comes in and said they'd like a tap Budweiser, he'd say 'Well I've got tap.' ... And they'd say, 'Well this isn't Budweiser,' he'd say 'Well you asked for the tap. The tap is Coors and we only do Coors." 
"When I started working here it was just Coors, no Blue Moon. I don't know what his reasoning was behind that, I really don't. ... We were the largest Coors account in Arizona for years, and people say that we even sold more Coors than any bar in America except for Coors field in Colorado."
"He got into the Coors because they gave him the best deal in town. I don't think he ever drank Coors, no."
-Dan Montgomery, friend, Ted's personal lawyer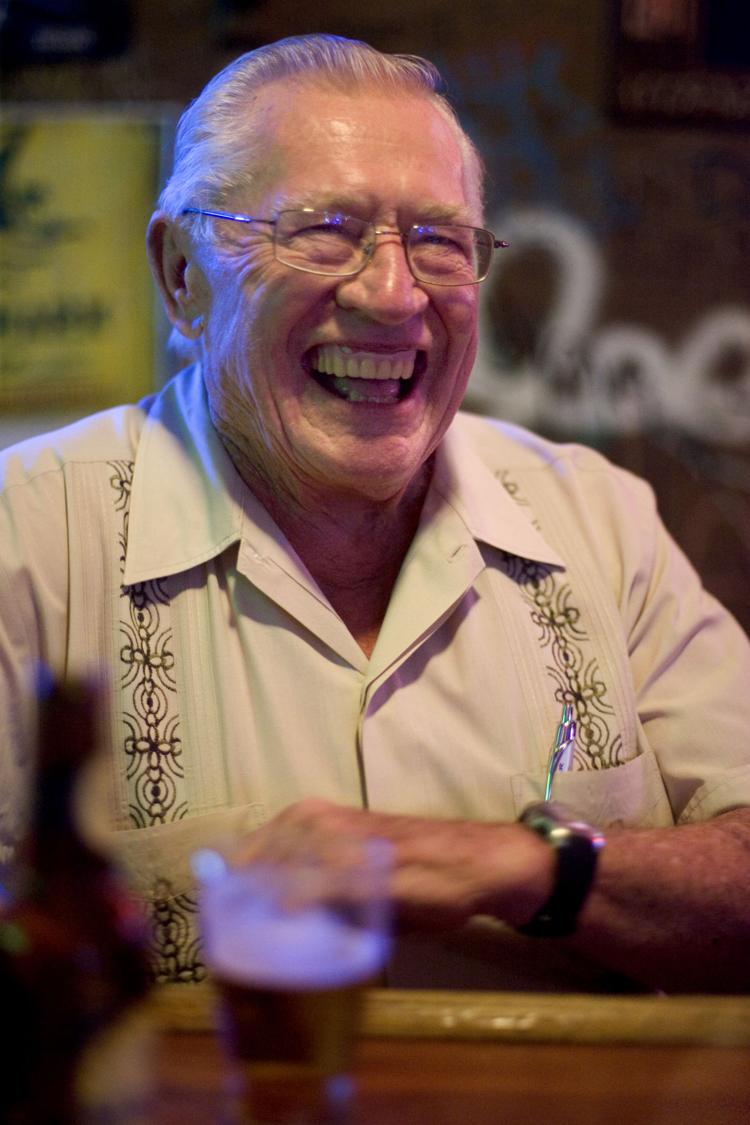 What Ted drank
"He liked the Harp beer because it held a proper head. ... Many bars when you go in to go drinking, the people will pour the beer and throw off all the head and just fill it right to the top. And it's not very attractive in a glass. ... And he would know, that's where all your profits go if you run a bar. So if your bartenders are throwing off all the head to fill it up right to the brim for the customers, they're really hurting the house."
On Ted's obsession with beer foam
"If he saw you just letting foam run down the drain, he would sit you down, he would get a brown paper bag and a pencil, and he'd do all the numbers. ... He wanted you to pour it into another pitcher and keep the pitcher in the cooler, and it would eventually turn into beer. And then we'd sell it. And so we were always afraid because a lot of times it's hard to avoid all that foam, and when you're busy you don't want to be catching foam into another pitcher, and then the customers see you ... Well we found out if you kept about (an inch) of water in the bottom of the pitcher, it wouldn't foam up. So there were a lot of week pitchers being sold, just so we didn't have to hear his wrath."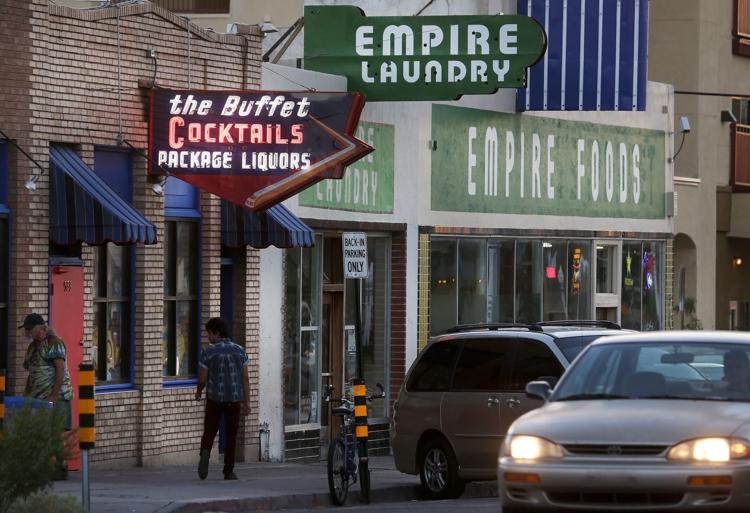 That time Ted painted over all the graffiti in the bar
"We came in here and all the walls were brown. ... He said it was too much graffiti. And then every six or eight months he would paint the ceiling, because if we smoked in here then, the ceiling would just get brown, and he would repaint the ceiling quite often. But that one time we came in here and all the walls were brown. It was so eery. 
The Buffet was Ted's life
"He just had a little bar that he ran really, really well. And he was really good at it."
"He was a character. He had a really kind heart. He's helped so many employees over the years, loan them money doing this, doing that. If kids worked here and they needed something, he'd send them to bartending school to learn and he'd pay for it. ... He probably knew the bar business better than anybody in Tucson by far. He was here all the time. He'd sit in the corner and just observe. He knew exactly what was going on."
"He helped people through college. He put this guy through real estate school ... He had a bartender that came in and somebody ordered a rum and Coke, and what'd she give him? Scotch and water, and he was like, you don't even know what you're doing and he fired her. So he sent her to bartending school. ... He was a tough curmudgeon but we all loved him. "
"He had a lot of sayings, and I remember one of them was: If you ever get robbed, give them all the money and ask if you can help them carry out some beer."