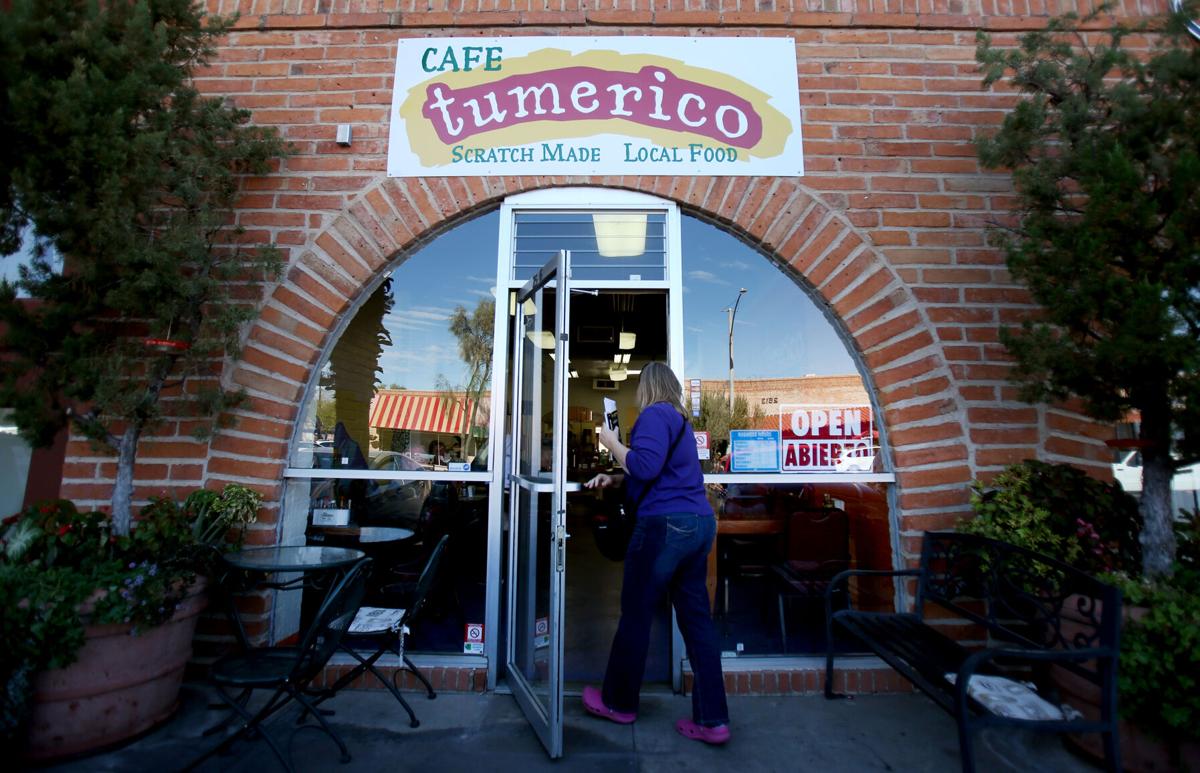 Moms need some extra special thanks on Mother's Day (Sunday, May 9) this year.
Not only are moms doing all the many great things they always do, but they've been teaching, serving as principal, working from home, entertaining a quarantined family and surviving a pandemic.
They have truly reminded us they are super women and can do it all. Here are some dining ideas to make mom feel spoiled. You can choose to eat out, take it to-go or get her a charcuterie board to enjoy together at a place of your choosing.
zpizza Tap Room
11165 N. La Cañada Dr., 329-8851
Mother's Day tea includes tea, sandwiches, scones, fruit and pastries at 10 a.m. Seating for indoor or outdoor is $35 per person. Visit tucne.ws/1hdx for tickets.
Bottega Michelangelo
420 W. Magee Road, 297-5775
Their full regular Italian menu will be available. Delivery will also be available on Mother's Day. Brunch is served from 10 a.m.-3 p.m. and dinner from 3-8 p.m. Make a reservation at bottegamichelangelo.com.
Cafe A La C'Art
150 N. Main Ave., 628-8533
Enjoy the Monet-inspired garden patio on Mother's Day, with the cafe's hours extended to 8 am. to 5 p.m. Full regular menu and specials are available. Live music from Connie Brannock and Friends is in the Tucson Museum of Art plaza from 3 to 5 p.m. Learn more about the restaurant at cafealacarttucson.com.
Chef Chic
1104 S. Wilmot Road, 406-2757
Chef Chic is offering specials for breakfast or dinner. Specials need to be ordered ahead for pick-up on Saturday, May 8, between 8 a.m. and 4 p.m. Morning special: Country ham and biscuits with pimento cheese, cherry asparagus salad with goat cheese and walnuts, spinach boursin frittata, hummingbird tropical coconut French toast, and lemon pudding cakes with berries. $90 for two people; $175 for four people. Dinner special: baked Brie with blueberry compote and candied walnuts, marinated tomato salad, white cheddar mashed potatoes, charred spring vegetables, strawberry quesadilla and choice of: apricot Dijon salmon, $84 for two, $155 for four; chicken fricassee, $70 for two, $130 for four; maple bourbon short ribs with caramelized shallots, $90 for two, $170 for four; or roasted mushroom tofu, $60 for two, $110 for four. Call to place an order.
JW Marriott Starr Pass Resort & Spa, Signature Grill
3800 W. Starr Pass Blvd., 791-6064
Mother's Day brunch will be served from 9:30 a.m. to 3 p.m. In addition to its regular breakfast menu, Executive Chef David Fransua created an a la carte brunch menu. Specials include: salmon gravlax bagel, $17; shrimp cocktail, $15; green chili hummus, $12; classic eggs Benedict, $18; croissant breakfast sandwich, $18; strawberry stuffed French toast, $16; mustard crusted prime rib and eggs, $34; coffee rubbed lamb loin, $36. Call to make a reservation (required).
The Coronet
198 W. Cushing St., 222-9889
The Coronet is open from 8 a.m. to 2 p.m. for brunch. Dinner starts at 5 p.m. Alfresco dining only. Dinner is full dinner service and reservations are suggested at coronettucson.com. Brunch specials are served with a leafy green salad for $16 with your choice of pork Florentine with beer braised pork belly, Beemster biscuit, poached egg, spinach and smoky Hollandaise; or gravlax Florentine with Beemster biscuit, poached egg, spinach and smoky Hollandaise.
Cuts and Slabs Charcuterie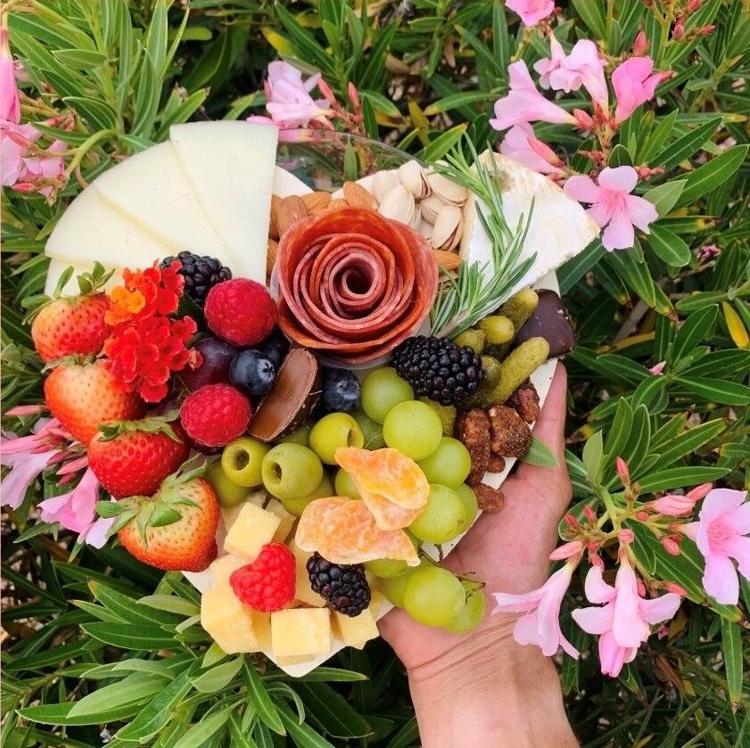 Mother's Day special is an 8-inch heart-shaped board with a selection of two cured meats, three cheeses, an assortment of nuts, fruit, crackers and jam for $35. They will also be offering their full menu: Munch Box ($15, serves one) two seasonal cheeses, two cured meats and fresh fruit; Los Tres Amigos Box, ($25, serves one to three) three seasonal cheeses, selection of sliced meats, nuts, olives, fresh fruit and more; and the Diablo Box ($40, serves four to eight) four seasonal cheeses, sliced meats, nuts, olives, fresh fruit and more.
Sydney's Sweet Shoppe
8969 E. Tanque Verde Road, 777-7133
Sydney's is offering a "Just for Mom" pie box special. Includes two of 3-inch mini pies in a glossy white candy box. Flavors include: Dutch apple, cherry, mixed berry, coconut cream, banana cream, chocolate cream, vanilla almond cream, peanut butter bliss, key lime or lemon. Boxes are $6 each. Orders will be ready for pick up on May 8. Learn more or place an order sydneyssweetshoppe.com.
Viro's Real Italian Bakery
8301 E. 22nd St., 885-4045
At Viro's, you can celebrate Mother's Day a day early. They will be staying open late and serving dinner specials from 4 to 8 p.m. May 8. Specials include: salmon Genovese and grilled shrimp with fresh Atlantic salmon baked with pesto sauce, and four grilled shrimp, served with a side of fettuccini alfredo or fettuccini marinara for $24.50; petite beef fillet marsala with 8-ounce beef filet in marsala sauce with sautéed mushrooms, served with spaghetti marinara and a garden salad for $24. Full dinner menu also available. Call ahead to make a reservation.
Blue Willow Restaurant
2616 N. Campbell Ave, 327-7577
Blue Willow will be open from 7:30 a.m. to 4 p.m. on Mother's Day, offering their full menu and specials. Dine-in or take out. Specials include: fried chicken Benedict with two buttermilk biscuits, poached eggs, fried chicken, poblano cream sauce served with grilled red potatoes for $18; quiche Lorraine served with grilled potatoes, fresh fruit and a berry crumble muffin with lavender Devonshire cream for $18; biscuits and sausage gravy with two eggs any style and fresh fruit for $14. Mimosa specials served with an individual bottle of Italian Prosecco served with 6 ounces of juice for $9. Learn more or place an online order at bluewillowtucson.com.
Ghini's French Caffe
1803 E. Prince Road, 326-9095
Ghinis is offering a mimosa special, two mimosa's for $10. Learn more about the restaurant at ghiniscafe.com.
Tumerico
2526 E. Sixth St., 240-6947
For Mother's Day, Tumerico is offering some traditional dishes. Specials will include: chili en nogada, enchiladas negras, taco plato, mesquite pancakes, carne asada sopes, chilaquiles, barbacoa and empanadas. For restaurant hours and more visit, tumerico.com.