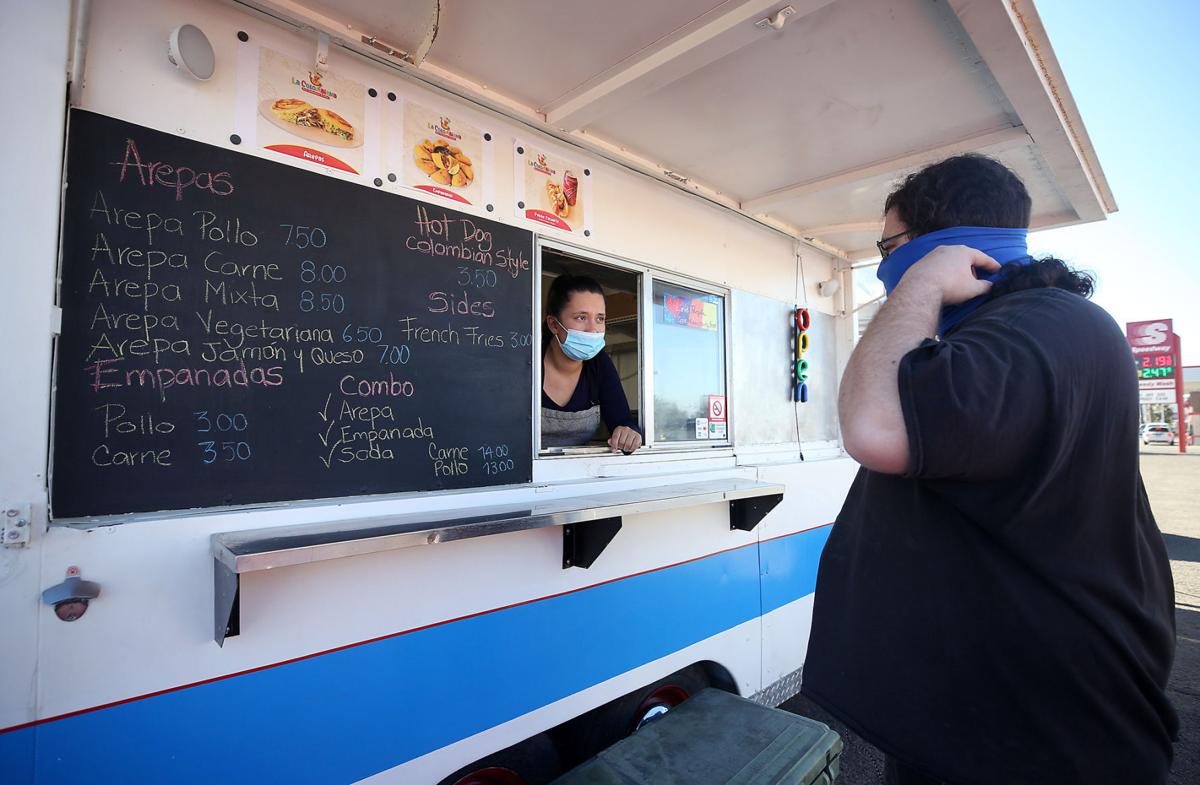 The COVID-19 pandemic hammered the food service industry in 2020, but not everything was lost.
During a year when many Tucson restaurants and bars were forced to call it quits, others forged ahead with new concepts, some created out of necessity, others from years of hard work and planning.
The food truck side of Tucson's culinary landscape saw several new additions, from chicken wraps to Cuban cuisine.
Here are several mobile eateries you may have missed on lockdown but should try in 2021.
Wrapido
Had you asked Greg Smith a year ago if he saw himself running his own food trailer in 2021, serving health-minded chicken wraps to hungry customers at different spots throughout the city, he would have thought you were clucking nuts.
A native Tucsonan and 35-year veteran of the food service industry, Smith was living his best life as the executive chef at the Tucson Marriott University Park hotel near the University of Arizona; his position for the last 21 years.
Smith was furloughed without pay in March and let go completely in October.
"We didn't realize when all this started that it would last so long," he said.
Rather than scramble to find another restaurant gig with the thousands of other industry workers who found themselves in the same boat during the pandemic, Smith and his wife, Elizabeth Warburton-Smith, decided they would rather go into business for themselves.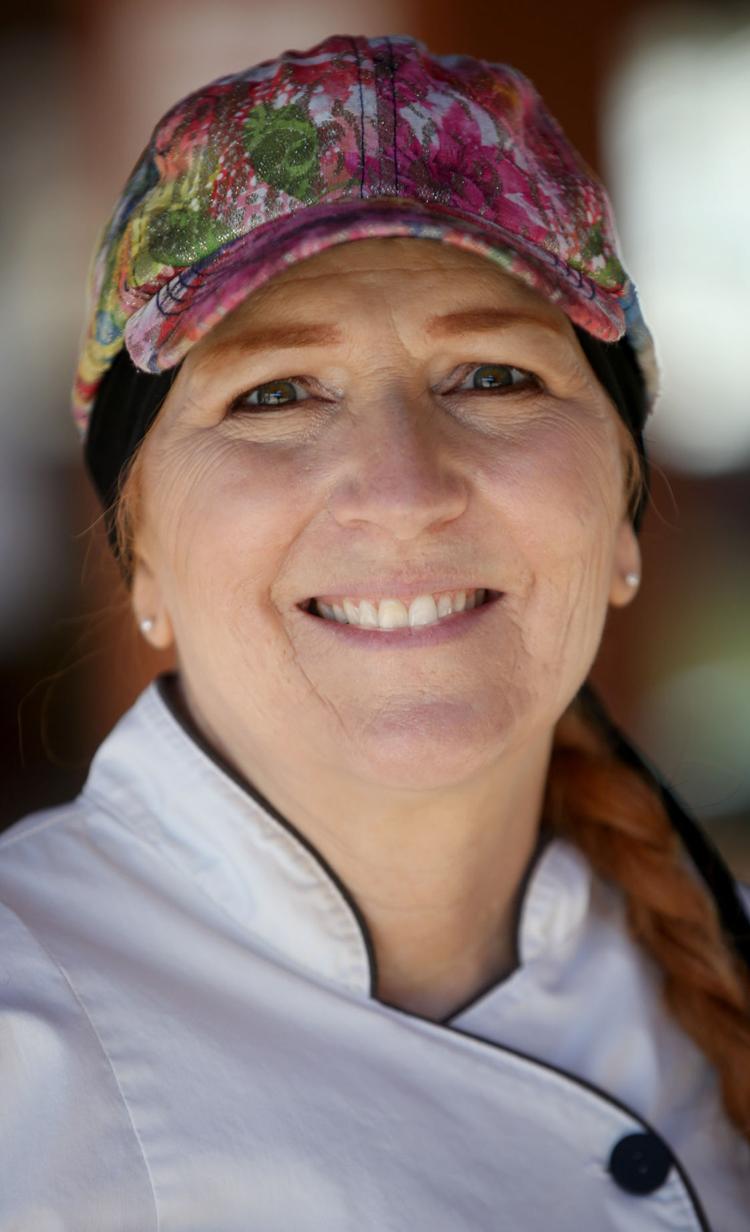 The Smiths dipped into their savings and purchased a food trailer. They devised a menu consisting of simple, yet healthy grilled chicken wraps using produce picked from the Rita Ranch Organic Community Gardens, a garden project that Warburton-Smith started, and a selection of artisan aiolis created by Greg, with flavors ranging from honey chipotle to lemon garlic.
"We wanted to incorporate a lot of different textures and tastes," Greg Smith said.
Local elements were a must. The couple harvest their own prickly pear fruit for their homemade lemonade and mesquite for their chocolate chip cookies.
"We thought this was the perfect pairing of our skill sets," Warburton-Smith said. "Let's get really fresh, really local organic food out there in a gourmet way."
The Smiths launched their venture in September and have been setting up at regular spots around town. You can find them most Sundays at the W. Anne Gibson-Esmond Station Library, 10931 E. Mary Ann Cleveland Way, in Vail.
Wrapido is still building an audience, but Smith is pleased with where the new business has taken him.
The goal for the couple in the coming year is to lease space in town for a commercial kitchen that they and other food trucks can use for prep.
"We are basically in charge of our destiny," Greg Smith said. "We can fail or succeed based on what we do and not have to follow directions from someone in an office thousands of miles away.
"It is our hard work and our sweat, our creativity that will make us successful."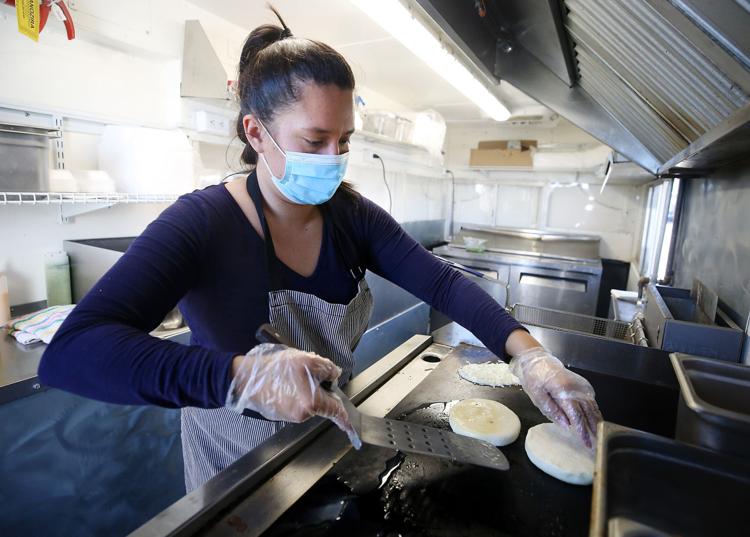 La Colombiana
Colombians living in Tucson have an easier time these days finding tasty arepas and savory empanadas, thanks to Cindy Beltran and her food trailer, La Colombiana.
Hailing from Bogotá, Beltran and her husband launched the trailer four months ago. Their authentic Colombian cooking has attracted a strong following.
La Colombiana fills a void in Southern Arizona, Beltran said.
"Colombians are looking for our food," she said. "There is a restaurant in Phoenix that serves it, but for people from here, especially during the pandemic, it is hard to get to."
La Colombiana specializes in staples, things like arepas, corn cakes stuffed with a variety of meats, including chicken, shredded beef and fried pork, and empanadas, also stuffed with beef or chicken.
Then there are the specialties that Beltran rotates on her menu, like the mazorcada, steamed corn topped with cheese, chips and beef, chicken or bacon, and the perro caliente, Colombian style, a beef hot dog with cheese, chips and several sauces, including a pineapple sauce and mayonnaise, on top.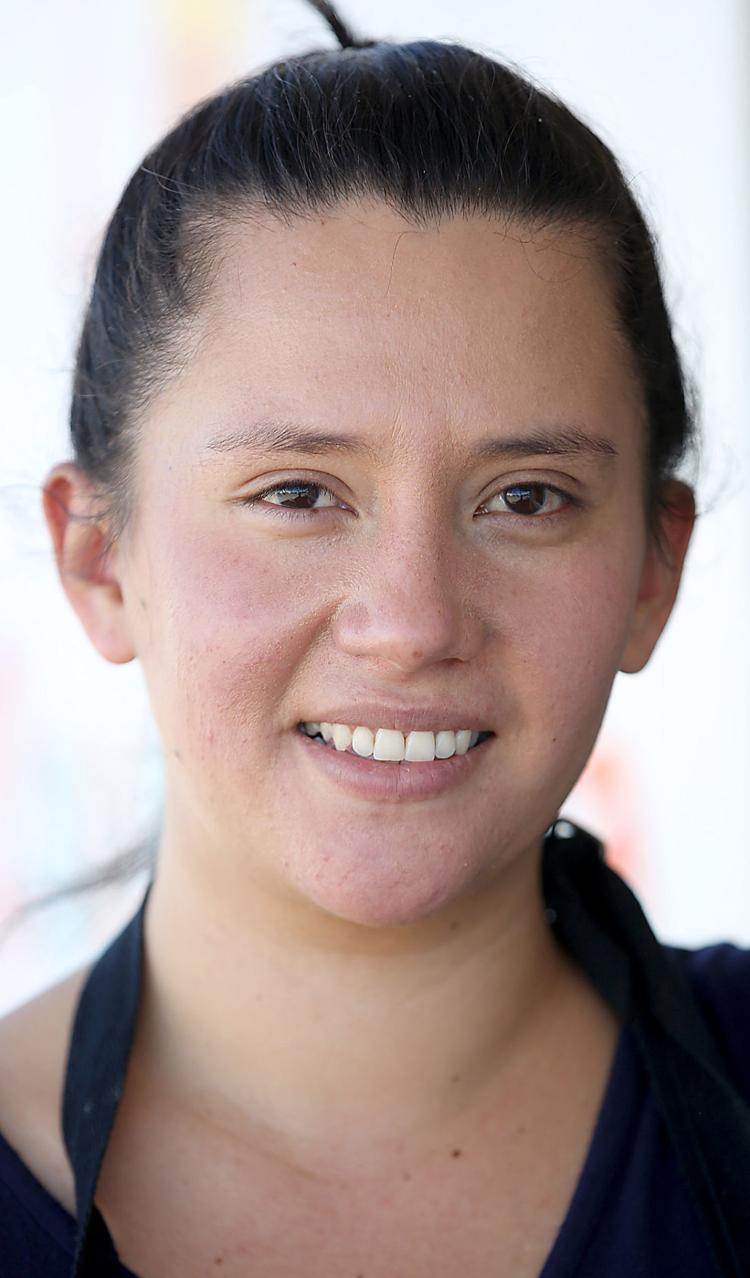 "It is like Colombian fast food," Beltran said.
Beltran's background is in marketing. She worked for a large media company in Bogotá, but moved to Arizona to pursue a degree in higher education.
While in Tucson, she met her husband, who helped her bring the food trailer idea to fruition.
Beltran uses many of her family's recipes. Her mom works in a food market in Colombia.
"People come to the market in the mornings, and she makes breakfast for them," Beltran said.
Beltran said news has traveled fast about La Colombiana, mostly through online realms like Facebook and WhatsApp, but also through word of mouth.
"A lot of Colombians in Tucson are older and aren't really good with social media," Beltran said. "But they are still hearing about us. They keep finding us. "
Beltran said they also receive their share of curious first-timers. Newcomers stop by the food truck on weekends when it is parked at the 99 Cents Only store at West Ina and North Oldfather roads.
"They come by wondering what exactly Colombian food is," she said. "And they really like it."
Cucusa's Caribbean Cuisine
Dayami "Dee" Exposito was fulfilling a dream when she opened Cucusa's Caribbean Cuisine food trailer with her daughters last May.
Cucusa's specializes in dishes from Cuba and Puerto Rico; meals like ropa vieja, a shredded beef offering that's considered one of the national dishes of Cuba; and pastelillos, a Puerto Rican turnover served both sweet and savory.
For several months, things were good. Exposito's recipes were welcomed by Tucson's Puerto Rican and Cuban communities.
"In May, June and July, business was amazing," Exposito said. "We were still new. A lot of places to eat and drink were still closed. We did very well."
But as the summer ended and more and more restaurants and bars began to reopen, Exposito saw a drop in business.
"I went from serving about 100 meals in five hours to about 30," she said.
This winter's explosion in COVID-19 cases has only exacerbated the problem.
"Some people have returned to going to restaurants," she said. "Others are afraid to come out at all."
The truck still has a dedicated fanbase, but Exposito had to scale back her outings to once a week. Even then, the money she makes usually only covers the expenses she incurs on things like food supplies, gas and use of a commercial prep kitchen.
Still, Exposito says she is not ready to give up.
She has already added an online ordering system to the truck's website, so that folks who are staying in during the pandemic can pick up food and head straight home. This Saturday, Jan. 23, Cucusa's will be at Arizona Beer House, 150 S. Kolb Road.
Exposito said she has been encouraged by the truck's dedicated fanbase to carry on.
"We still have people waiting each time for us to go out," she said. "That gives me strength."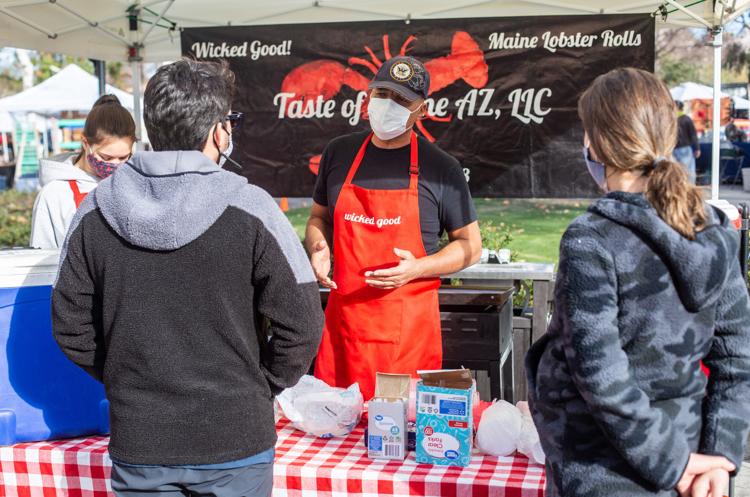 Taste of Maine AZ
It's a 2,700-mile journey, give or take, to the eastern shores of Maine, where Douglas Farrell, owner of the Tucson business Taste of Maine AZ, sources his seafood.
Farrell was raised in Gardiner, Maine, just north of Portland, but has lived in Tucson on and off for the last six years.
He owns a boat back home that he lets a tuna-fishing crew use for free in exchange for trapping lobsters for his Tucson venture.
Those lobsters then take the long journey to Tucson, where Farrell serves them up, slathered in butter in a New England-style hot dog bun, at farmers markets and artisan fairs throughout the city.
Farrell started selling cold lobster rolls two years ago, but took his business to the next level in 2020, forming an LLC and switching to hot lobster rolls and clam chowder just before the pandemic hit.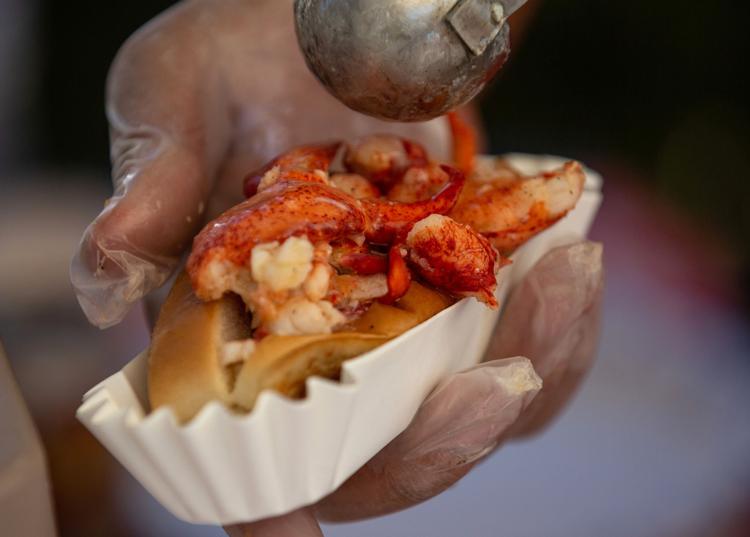 "People took to them right off the bat," Farrell said, "It didn't take long at all."
Farrell said, despite COVID-19, business has been good once markets started opening up again.
Farrell also promotes lobster roll specials for the holidays, selling Maine-driven meals to hungry customers on Thanksgiving, Christmas and New Year's.
Farrell moved to Tucson for a change of pace, but he eventually missed the seafood staples of his youth, which is partly why he started the business.
"You can't throw a stone there without hitting a fish market, a lake, a stream or the ocean," he said. "It is plentiful."
Farrell said, although seafood restaurants do exist in Tucson, they are few and far between, and nobody makes lobster rolls quite like he does.
Which is why if you don't show up early to his regular gigs — at places like the St. Philip's Plaza Market on Saturday mornings, or the antique and artisan fairs, held every first and third Sunday of the month at Medella Vina Ranch, 4450 S. Houghton Road — he might be sold out by the time you get there.
Farrell has forgone the food truck route, opting instead to set up under a canopy at the events where he sells.
He would one day like to own his own brick-and-mortar spot.
"I could really set up a first-class New England style seafood restaurant here," he said.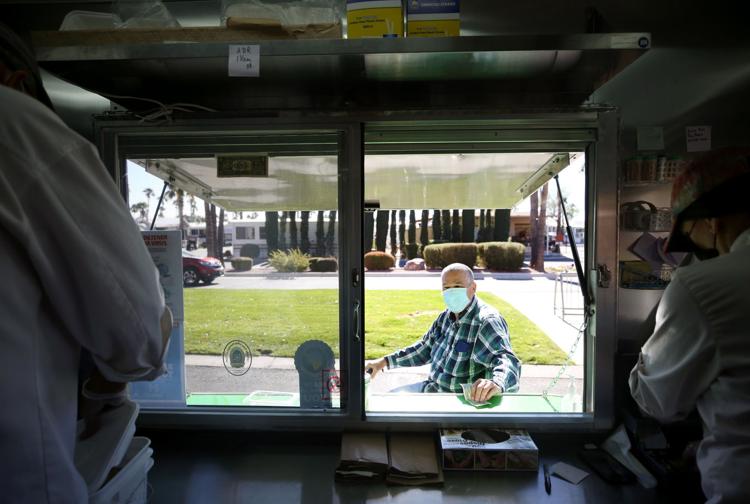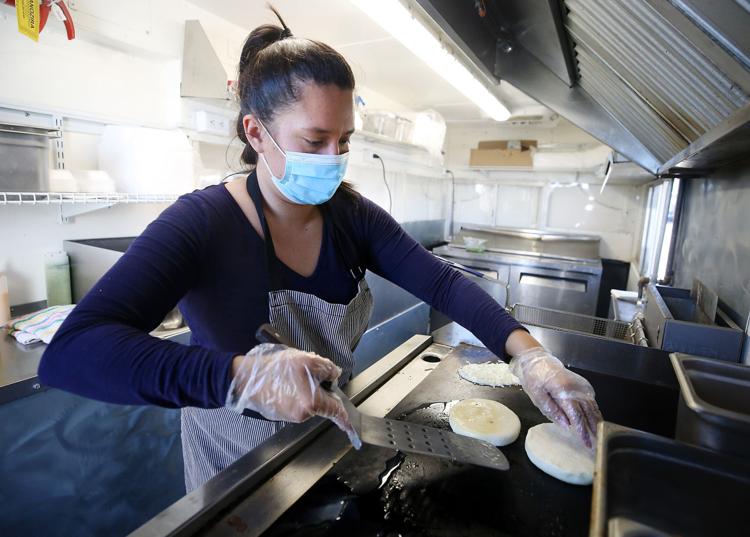 Contact reporter Gerald M. Gay at