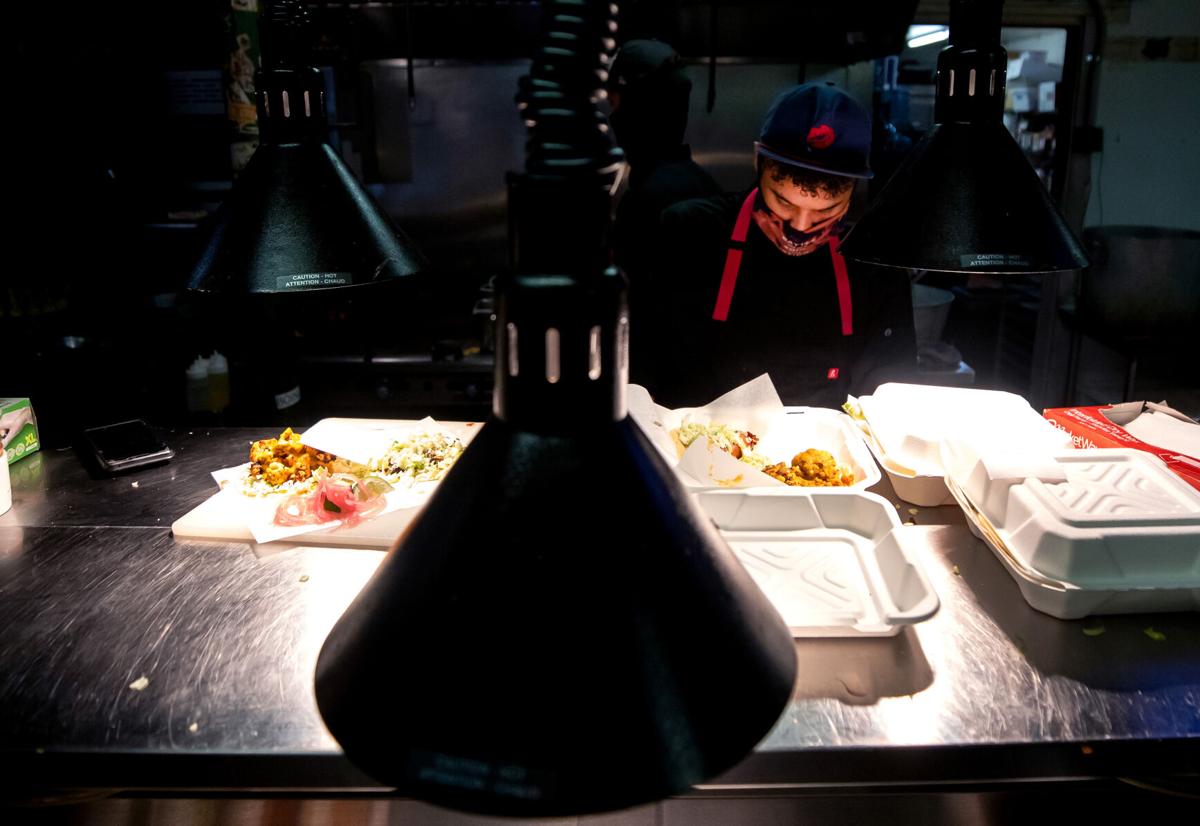 Tucson's newest pizzeria Zio Peppe will be forced to limit delivery service and keep its dining room closed when it launches on Wednesday, May 5.
Ray Flores has almost enough servers and front-end workers at his family's eight Tucson-area restaurants including three El Charro Café locations and downtown's Charro Steak & del Rey, but he's having a tough time finding cooks and back-of-house workers to keep up with the demand.
Same story at Maria Mazon's popular downtown Boca Tacos y Tequila, where she would love to open the dining room to its full 20-table capacity, but she can't find enough workers to fill the shifts. And in midtown, Coralie Satta said that for every 10 people who respond to her "help wanted" ads on sites including Indeed and Craigslist, only one shows up for a prearranged interview at Ghini's French Caffe.
"Nobody wants to run their business like this," said Satta, who has been trying to fill a cook's position at Ghini's, 1803 E. Prince Road, since before the pandemic. "We are doing what we can with what we have."
Tucson restaurants, coming off arguably one of the most difficult years, are in full-on hiring mode, but many say they are having no luck finding workers.
"The people who come in don't have enough experience," which is not a big problem; she's willing to train them, said Mazon, who would like to fill four positions at Boca, 533 N. Fourth Ave.
But some of the applicants also have limited availability, which can be a nonstarter, she said.
"They want to work two or three days, which I get, but I want people to commit," Mazon said.
Finding workers is a problem that University of Arizona economic and business researcher George W. Hammond said is not unique to the hospitality industry, which includes restaurants, bars and hotels. But it's likely hitting this sector the hardest as Tucson tries to recover from the economic havoc brought on by the COVID-19 pandemic.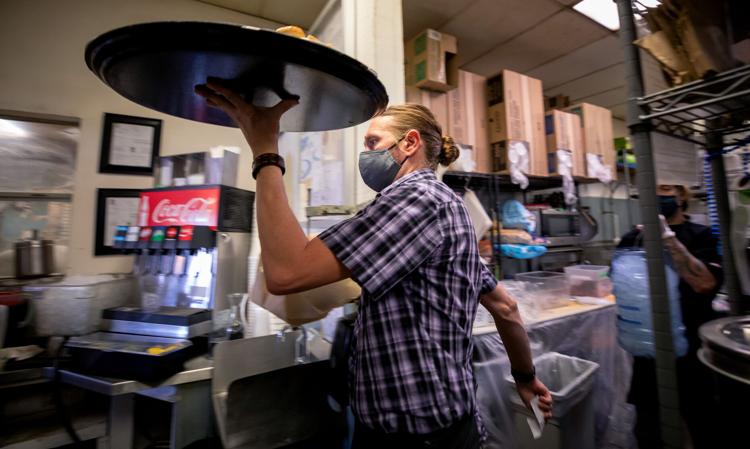 Hammond said he suspects a good number of workers displaced after the economy shut down in March 2020 likely left the industry and found work elsewhere. Flores said he suspects many of them went to work for Amazon, which has a fulfillment center on South Kolb Road.
As restaurants were laying off workers in March 2020, when the state ordered them to close their dining rooms and convert their operations to takeout, Amazon was hiring. And they were paying $15 an hour — $3 more than the state's minimum wage at the time.
While restaurants pay a tip-based minimum wage that is lower than the regular minimum, most restaurant workers more than make up for the difference in tips. Flores said his employees are making $15 an hour with tips and he's upped the pay rate for his back-of-house staff including cooks and dishwashers. He said he's also offered bonuses as a retention incentive to some employees as a way to encourage them to stay on board.
"We've been putting out a lot of money just to keep people and to reward them during these crazy times," said Flores, whose family also runs the vegan-friendly CharroVida on the northwest side and its newest restaurant, Barrio Charro at 3699 N. Campbell Ave., in the same plaza as Satta's Ghini's French Caffe.
Co-owner Mat Cable said he expects his employees at Zio Peppe, 6502 E. Tanque Verde Road, will make at least $15 an hour with tips, which also will be split with some back-of-house employees. The lowest paid job at the restaurant is an entry-level dishwasher position that pays $12.50 an hour.
At Boca, Mazon said she pays her employees more than $1 above the state's $12.15 minimum wage, and offers benefits to some depending on the job.
"I'm a good boss and I will take care of them as long as they take care of me," said Mazon, who has become something of a national celebrity in the past few years thanks to appearances on Food Network shows including "Chopped" in 2017 and Bravo's "Top Chef: Portland" that is airing now. "I'm in the trenches with them. I'm cleaning tables. I'm sweeping and mopping and delivering food."
One of the driving factors in Tucson's tight job market, which is impacting every sector from retail and hospitality to construction, could be the enhanced unemployment benefits that pay $300 a week on top of the state's $240 weekly benefit, Hammond said. Pima County's unemployment rate as of March was sitting at 6.7%, up 1.7% from last year, he said.
"The unemployment pay is a significant increase that in many cases, particularly for lower-wage industries, will make that competitive to going back to work," he conceded. "That's one factor that's probably contributing, but those programs are set to end in early September."
Cable said this is the worst he's seen the job market in his 13 years as a Tucson restaurant owner; he also owns the fast-casual Fresco Pizzeria & Pastaria on East Speedway.
"I've never seen it like this," he said. "We got enough interest to hire enough front of house so that we are reasonably comfortable to open for takeout and delivery. But we aren't getting enough applicants (for drivers); or people who set up interviews and then not show up."
"I understand what's going on. A lot of people went out and got other jobs," he added. "I can't begrudge anybody if they found another opportunity and they are paying their bills. ... It will recover, but right now it's just a difficult time. We try not to worry about the whys."