Download free Tucson-themed holiday wrapping paper from local artists
The Arizona Daily Star is presenting 12 days or wrapping paper; each day's paper is by a local artist. Each paper that has been published is downloadable as a PDF that you can print. More will be added as they are published.
Day 5: Cacti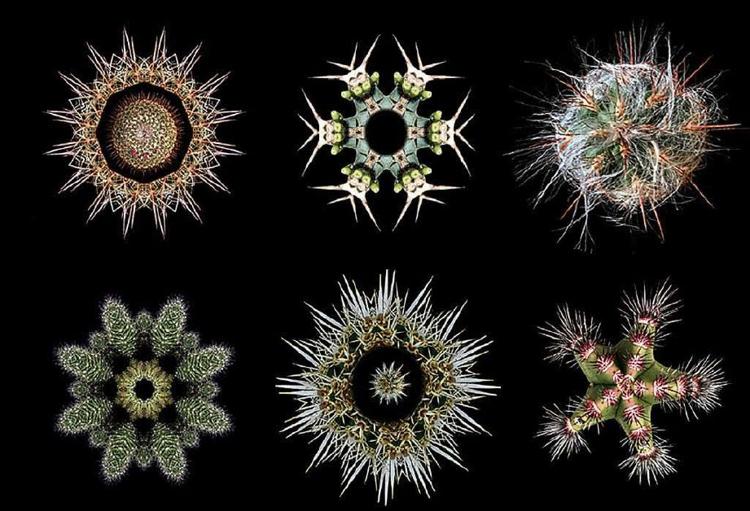 Steven Derks
He turned to his cactus photography for this project. These are not your typical photos of cacti. His pictures are tight close-ups of an isolated portion of the plant against a stark black background, which highlights its bio-symmetry. "I want to make a photo that illustrates a close-up intimacy with the plant," he says. "The paradox in this is that the cactus, by its own spiny nature, defies intimacy." Website: Stevenderks.com and gallery801.com.