Drag show to keep Welcome Diner open after hours
Gabe Wing, his dark brown hair pulled back in a messy ponytail, sits at the square wooden table at his home, still bearing the trappings of his drag persona, Natalia Flores: Purple, glittery polish sparkles off his fingernails, his eyes are rimmed with black liner.
The night before, he emceed a drag show at the Flycatcher.
And he will do it again Thursday, Feb. 8, at Welcome Diner when he hosts the restaurant's Drunk Drag Queen Storytellers: slightly tipsy drag queens tell stories, crack jokes and play games with the audience.
Wing, 30, always had a penchant for the theatrics. He did band, choir and performed in musicals at Palo Verde High School. "I used to record Janet Jackson on the VCR, like all of her performances, and I would learn all of the moves and then make my family watch me do it," Wing laughs.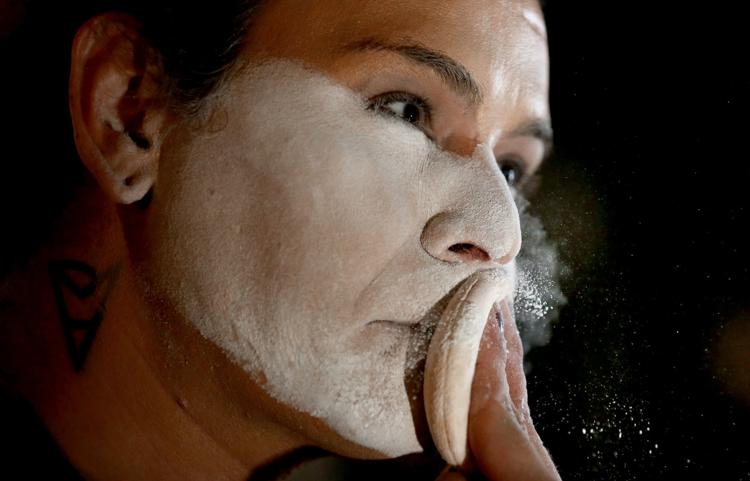 He was 10 when he saw his first drag queen at a pride event. He says it kind of freaked him out, but six years later Wing took to the stage as Hedwig in "Hedwig and the Angry Inch" at The Loft Cinema. It was his first time in drag. About five years later, Natalia was born.
Her name is an homage to Wing's favorite drag queen, Nina Flowers, and is inspired by hyper-feminine characters occupying traditionally masculine roles. Natalia's "the firecracker. She can do a lot of things Gabe can't do," Wing says. "She can go on stage and command a room, and Gabe's more like, 'I'm going to stay in the back and plug music in for you.'"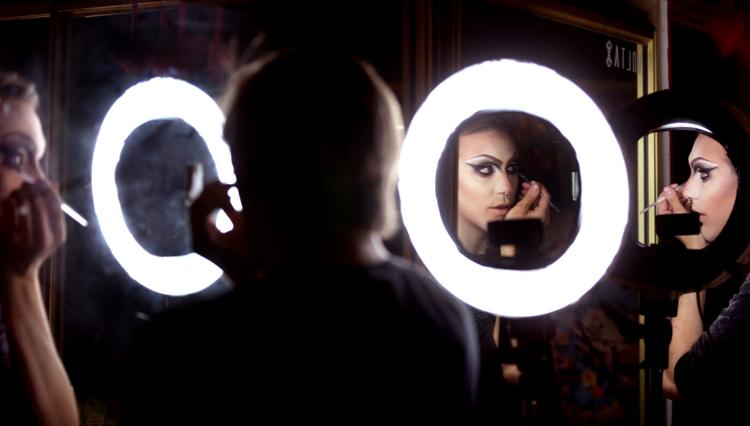 Before Wing told anyone he wanted to be a drag queen, he'd sneak into his friend's makeup. While some people have a drag mom, Wing, whose background includes work in the medical field, preferred to teach himself by watching makeup tutorials on YouTube. Today, Wing works at the Welcome Diner and has a schedule that allows him to manage his drag events, as well.
Wing is always looking for innovative and creative ways to bring drag to Tucson, which led to the Storytellers event.
"Reality is too crazy for everybody, and I think just having good entertainment is so important for mental health," Wing says. "Storytelling is something that's super intrinsic in human nature, like we love talking and telling each other how our days were," he says. "That's storytelling, so I just thought it would be kind of funny, kind of hilarious, to see if we could get some drag queens a little bit drunk and see what kind of (expletive) comes out of their mouth."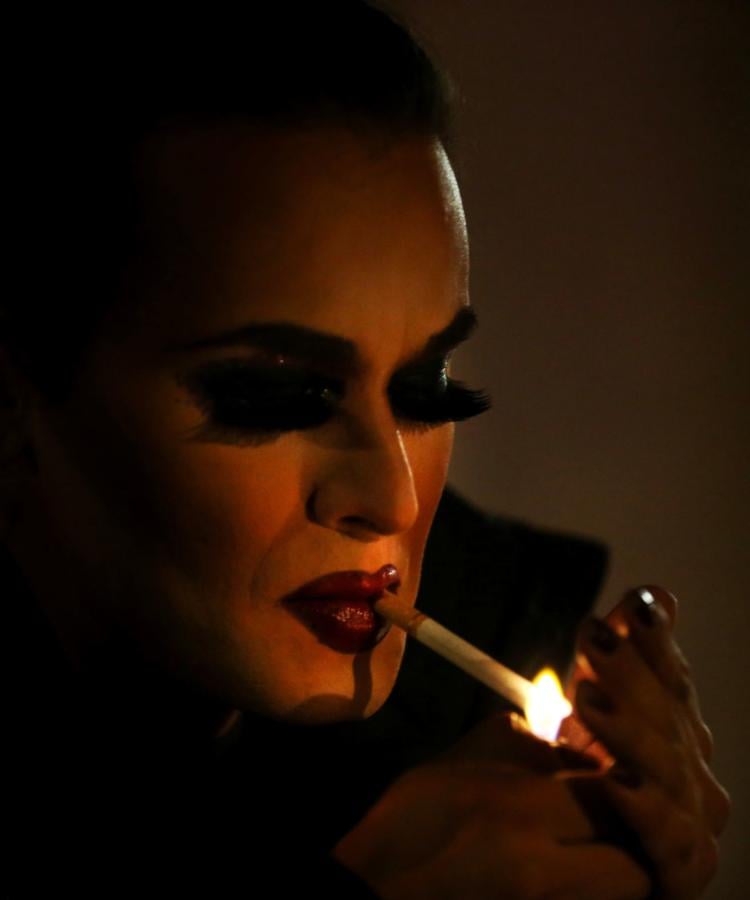 The show will be staged and hosted throughout the diner's patio area and party room. One of the seven drag queens performing, Allonna Dee, will do trivia, re-enact Grindr messages and tell a story about the love life of a gay man.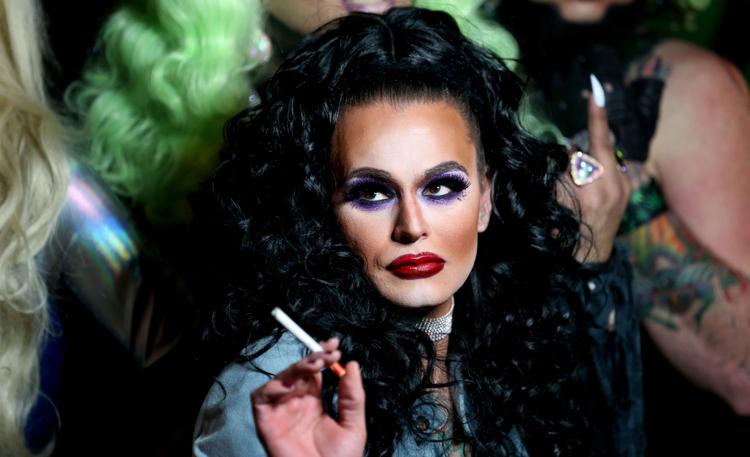 The face behind Allonna Dee, Mikey Segura, loves to make people smile and laugh as his drag persona. He currently holds the Miss Gay Tucson America crown and performs at IBT's on Fourth Avenue two or three times a month. "Gabe actually knew me when I was a budding gay boy just trying to find myself," says Segura, 27.
"Gabe has actually been really, more than he knows, I think, really influential on me developing myself both as a man and as a drag queen. He's one of the queens I can consider — as both Natalia and Gabe — just straight-up family."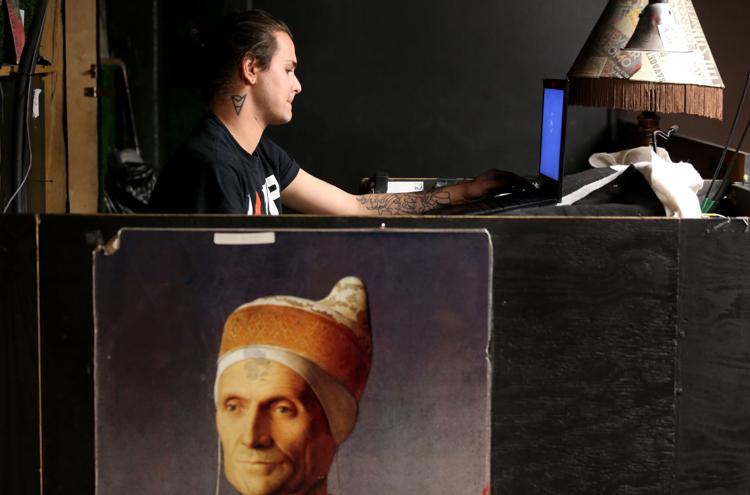 Wing expected about 40-60 people, so he was shocked that on the first day there were about 700 people interested in the now-sold-out event. A portion of the proceeds will go to the Southern Arizona AIDS Foundation and to help fund Wing's 21-and-over drag show, Vamp, which features burlesque and comedy.
Shanna Rosing, a co-worker at the diner, said there are plans for more after-hours events like the drag show and the upcoming Skateboard video night, also created by a diner employee.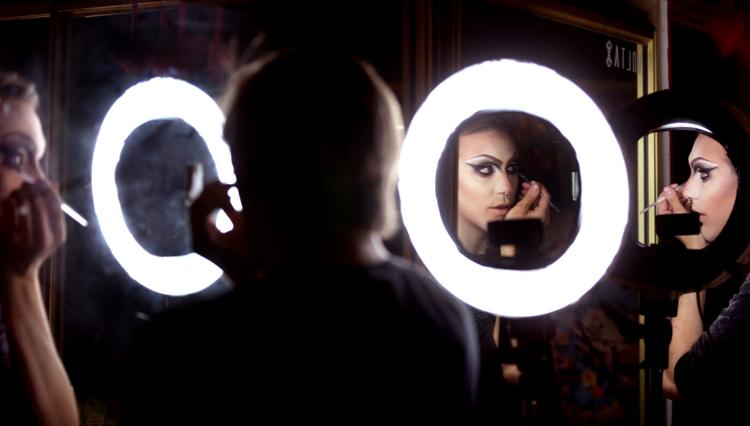 Maritza Cruz is a University of Arizona journalism student apprenticing at the Star.