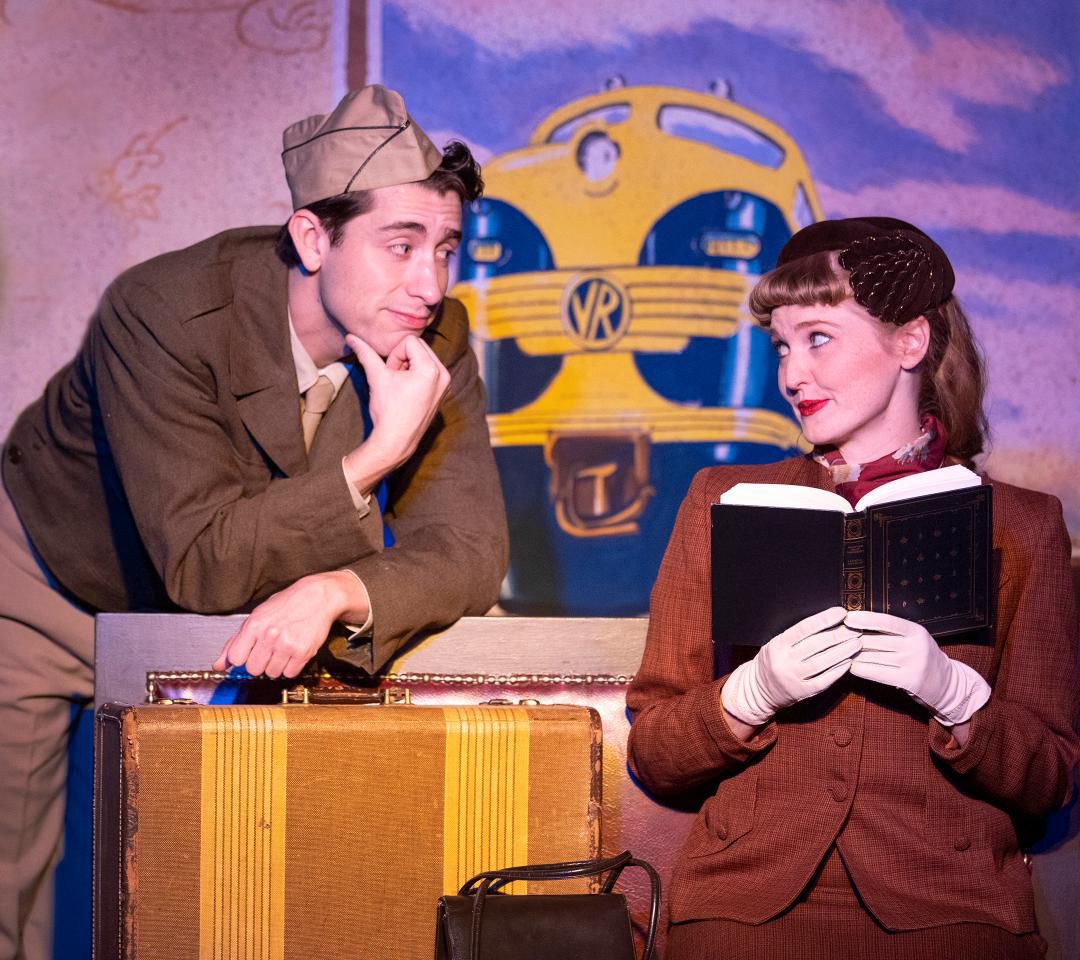 Invisible Theatre opens "Last Train to Nibroc" next week.
The cast, crew, director and playwright joined forces to give us four reasons audiences will want to see it:
"Last Train to Nibroc" is an unusual romantic comedy that has received over 300 productions since opening off-Broadway in 1999 when it received a Drama League nomination for best play. It is a loving reminder of the impermanence and beauty of life and love, and nudges us to grab it all when, where and however we can.
Playwright Arlene Hutton has an amazing way of storytelling that makes you believe things happen for a reason.
This play is a duet for a man and woman in three movements covering three years (1940-1943). Audiences will find themselves intimately involved with the characters' dreams and frustrations as this unlikely love story unfolds.
Tucson audiences will see a play that is a perfect remedy for the struggles of today; a nostalgic 1940s romantic comedy that will warm audiences' hearts in these ever-changing and tumultuous times. Most will identify with the universal themes of pursuing your dreams, overcoming prejudice and, if you are willing to take the journey, that life is filled with all kinds of possibilities
Kathleen Allen covered the arts for the Star for more than 20 years.