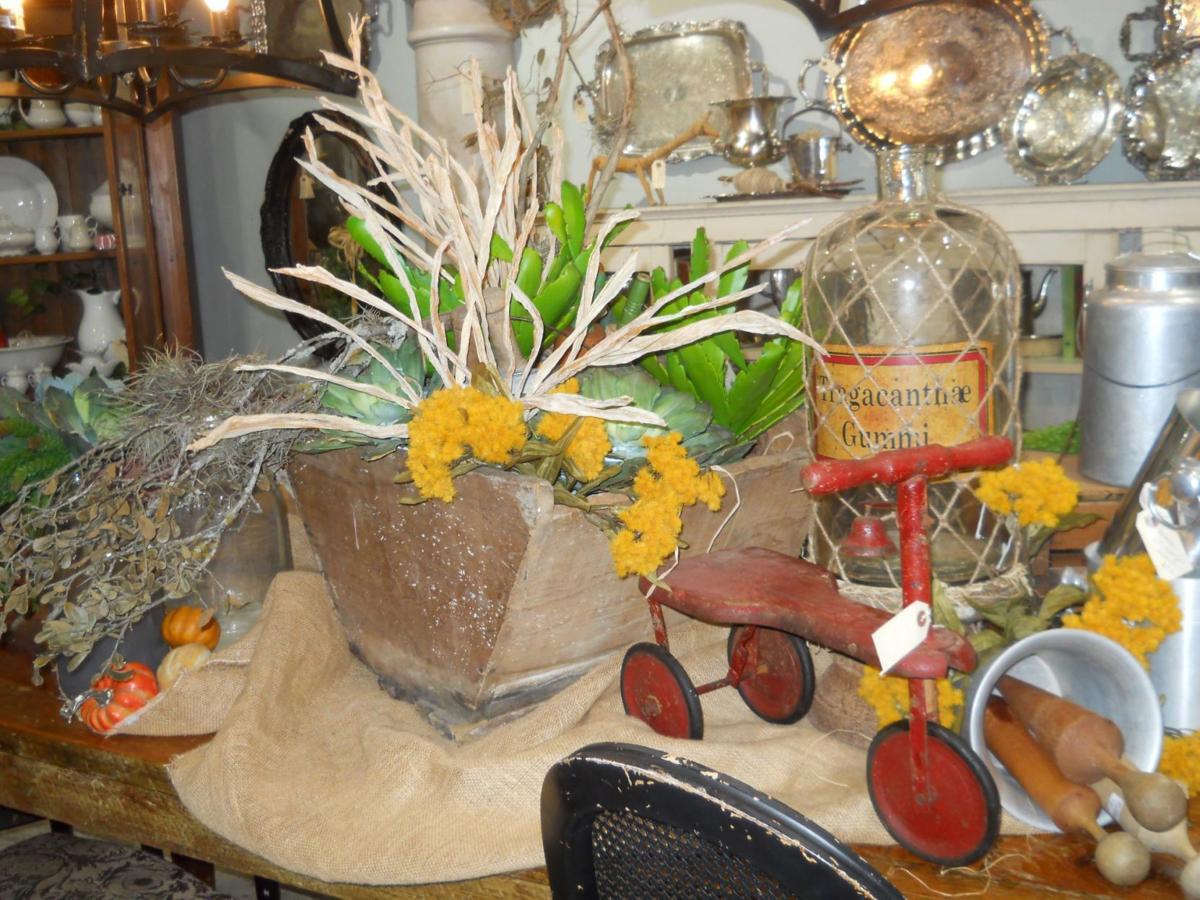 All events are free or included in the cost of admission unless otherwise noted.
TODAY
Gather A Vintage Market — 657 W. St. Mary's Road. Antique and vintage items for the home and garden. 10 a.m.-3 p.m. Jan. 19. 878-7215.
TUESDAY
Tucson Organic Gardeners Monthly Meeting — St. Mark's Church, 3809 E. Third St. This month's program is "Vermicomposting" presented by Marilee Mansfield. Composting with earth worms can reduce contaminants and increase nutrients. 6-8 p.m. Jan. 21. 749-9429.
WednesDAY
Voyager Market Daze — Voyager RV Resort, 8701 S. Kolb Road. Crafts, artwork, jewelry, household items, smoked cheese, jellies, honey, fruits and vegetables. 9 a.m.-1 p.m. Jan. 22. 574-6100.
FRIDAY
Friday Fun Knitters — Foothills Mall Food Court, 7401 N. La Cholla Blvd. Knit or crochet while making new friends. All skill levels welcome. 10-11:30 a.m. Fridays. 743-5273.
Master Gardeners Presentation: Roses — Himmel Park Public Library, 1035 N. Treat Ave. Displays in April/May and October/November overwhelm the senses. Invite them into your garden and learn how to grow and maintain them successfully. Presented by Pima County Master Gardeners. 10:30 a.m.-noon. Jan. 24. 594-5305.
SATURDAY
Gardening Talk — Murphy-Wilmot Public Library, 530 N. Wilmot Road. Pima County Master Gardeners will discuss some best practices for growing tomatoes in Tucson that will help to ensure a successful harvest. 10-11:30 a.m. Jan. 25. 594-5420.