The former La Salsa building on North Wilmot Road and East Speedway will soon be home to a local purveyor of high-quality hamburgers.
Rine has been looking for a new opportunity in the food service industry since selling BrushFire's two locations more than a year ago.
"I took a year off because you only get one life and I wanted to spend time with my kids," Rine said. "But we've all got bills to pay. I didn't sell 25 BrushFires, and I've wanted a burger restaurant for a while."
Rine said Divine Bovine will offer 15 different types of burgers, all made with "ridiculously high-end ingredients."
Each burger patty will consist of a blend of "brisket, chuck and short rib that's really, really naughty," he said.
Rine's favorite creation so far is the Funny Farm Hand, a burger topped with creamy peanut butter, homemade sweet-hot pickles, jalapeño raspberry jam, aged white cheddar and bacon.
Customers can swap out the restaurant's burger blend for fresh, natural chicken, or bison from Adam's Natural Meats in Buckeye.
Sides will include homemade hush puppies, fried cheese and three-times-fried French fries.
"It took me a month-and-a-half to perfect the fries," Rine said. "They have a really nice texture; nice and crispy on the outside and light and delicate on the inside."
Besides living on the east side, Rine said his decision to open Divine Bovine at the old La Salsa, 1021 N. Wilmot Road, was a no-brainer.
"Everything about it worked," he said. "The windows face the right way. It is on a nice busy road. When I heard it was available, I nabbed it up fast."
Rine said the overall goal is to produce a higher quality hamburger for Tucson's increasingly evolving palates.
"Nowadays, most people are foodies," he said. "We like to try. We like to taste. People are adventurous. I think I am playing into that by serving a slightly better product."
Divine Bovine joins several restaurants that have already opened in 2019, including: 
ATL Wings — 802 N. Fourth Ave.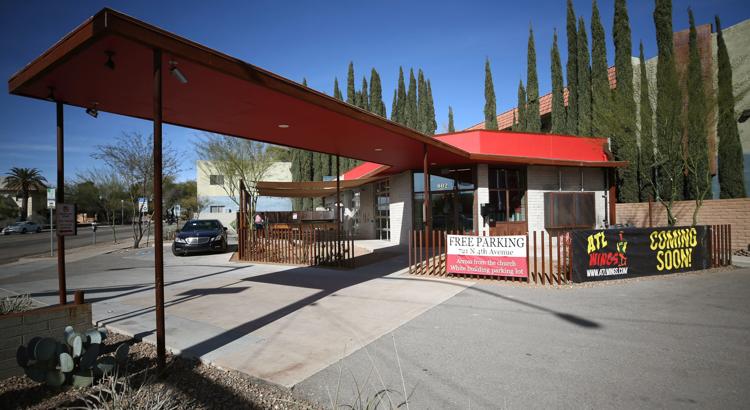 Ralph and Velveia Bankhead like to think a little heavenly intervention led them to the 1950s-era gas station-turned restaurant on the corner of North Fourth Avenue and East University.
It all started with a business networking meeting at their Phoenix church three years ago. Velveia Bankhead was the keynote speaker, and one of the guests, fellow church member Cianna Kirksey, pitched her and her husband Mike's ATL Wings restaurant chain.
Not long afterward, the Bankheads visited the restaurant in west Phoenix — there are eight locations in the Valley — and discovered something Ralph Bankhead called life-changing.
"These wings do something to you," he said, sounding like a preacher about to hit that fever pitch of his sermon. "When people eat our wings, they love our wings."
With so many locations in the Phoenix area, the Bankheads, who own the restaurant with Angela and Alphonso Tyson, turned their attention to Tucson and that 2,000-square-foot former filling station at 802 N. Fourth Ave. that had been converted into a restaurant in 2017.
The Boxyard — 238 N. Fourth Ave.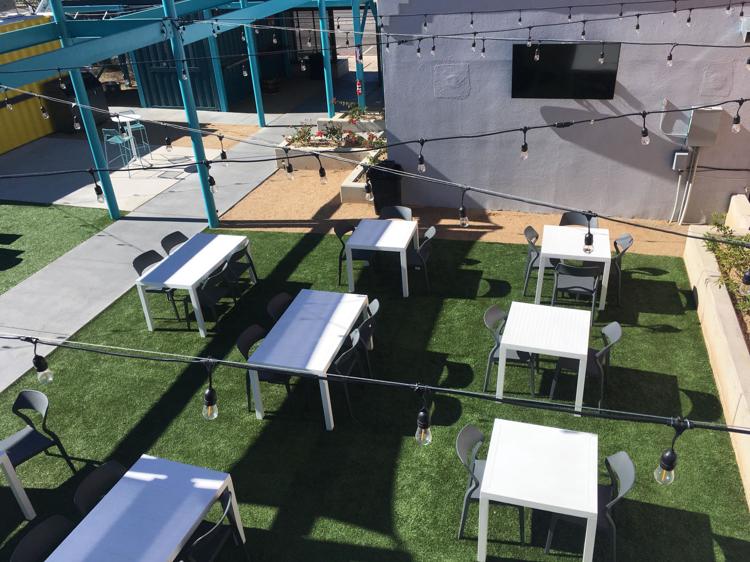 After more than two years of waiting, The Boxyard, a shipping container food hall on Fourth Avenue, officially opened in January. 
They aren't offering any food quite yet, but the bar portion, which has 15 beers on tap, is open and ready for business. 
When food is available, you'll be able to nosh on Sonoran dogs, Vietnamese food, barbecue and pita plates. 
Read more here.
Charro del Rey — 178 E. Broadway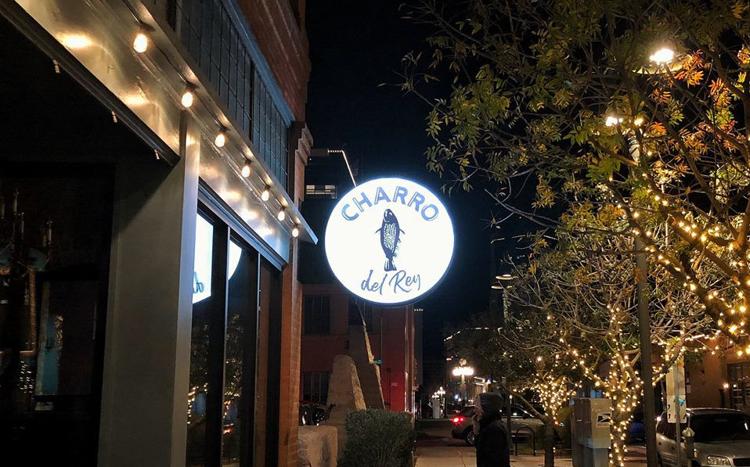 The seafood-centric restaurant Charro del Rey was opened by the Flores family — the same family behind the popular El Charro Cafe.
Charro del Rey sits at 178 E. Broadway, next door to the Flores family's 2-year-old Charro Steak, 188 E. Broadway.
El Charro President Ray Flores told the Star in October 2018 that the restaurant pays homage to his father, Ray Sr. whose name was often misspelled "Rey."
Read more here.
Desert Dream Ice Creamery — 210 N. Fourth Ave.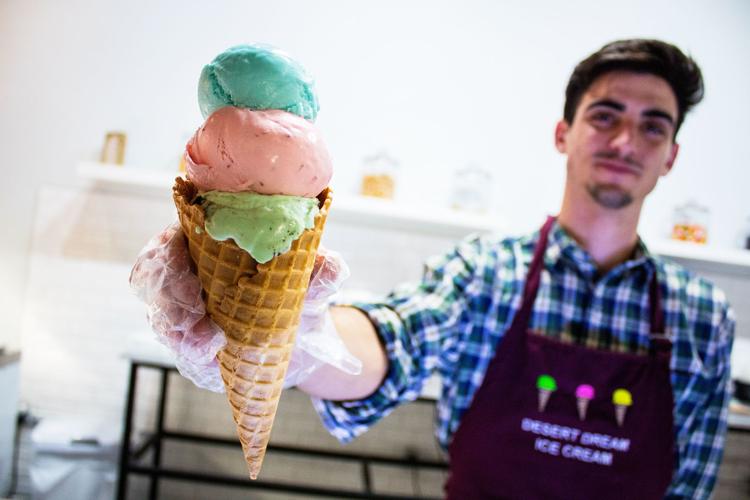 Although Isabella's Ice Cream moved out of their Fourth Avenue location in 2018, ice cream hasn't left the street. 
Brothers Zech and Noah Bergeron recently took over Desert Dream Ice Creamery, after closing its former location on Speedway and Campbell Avenue.
Now in Isabella's former location on Fourth, the Bergerons make their own ice cream flavors like Coyote Tracks and Elvis Pretzel with help from the original owner.
El Taquito King — 4602 E. 29th St.
El Taquito King is owned by the masterminds behind the El Sur restaurant on 22nd Street.
The space was formerly El Sur #2, but the owners recently decided to mix things up and create a different menu with tacos, wings, Sonoran dogs and more.
Mission Coffee Imports — 606 N. Fourth Ave.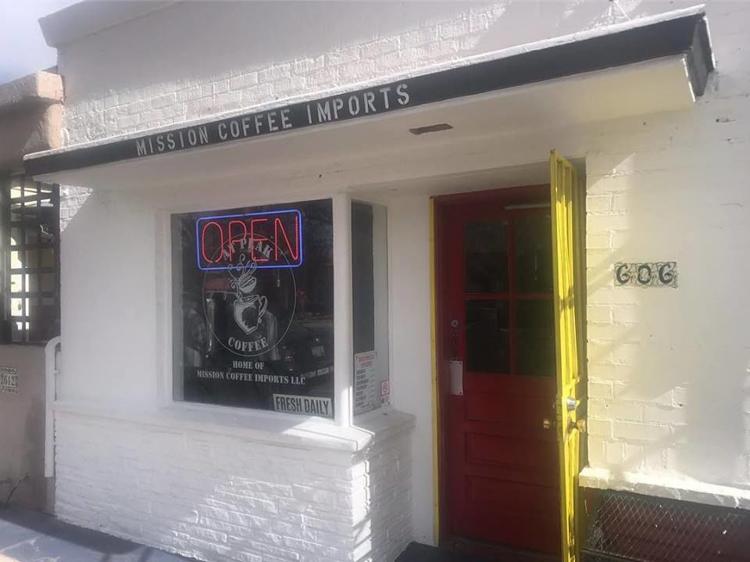 For the past four years, Brian Jerome Peterson and his partners have peddled their fresh-roasted coffee at area farmers markets.
But those nomad days are behind them.
In late January, Peterson and his partners John Howard and Matthew DeVore opened Mission Coffee Imports in the small street-front space at 606 N. Fourth Ave. that was home for nearly a decade to Revolutionary Grounds Books & Coffee.
Read more here.
Sweetscape Desserts at Casino del Sol — 5655 W. Valencia Road
When walking near the bingo hall at Casino del Sol, you'll come across the eclectic menu at Sweetscape Desserts.
The dessert shop was created by Chef Ryan Clark and his culinary team. The menu includes gelato, shakes, floats, sundaes, breakfast sandwiches and more. 
But you'll probably be drawn in by the colorful donuts from pastry chef Gina Skelton. Her whimsical flavors include fluffernutter, fruit cereal and maple bacon.