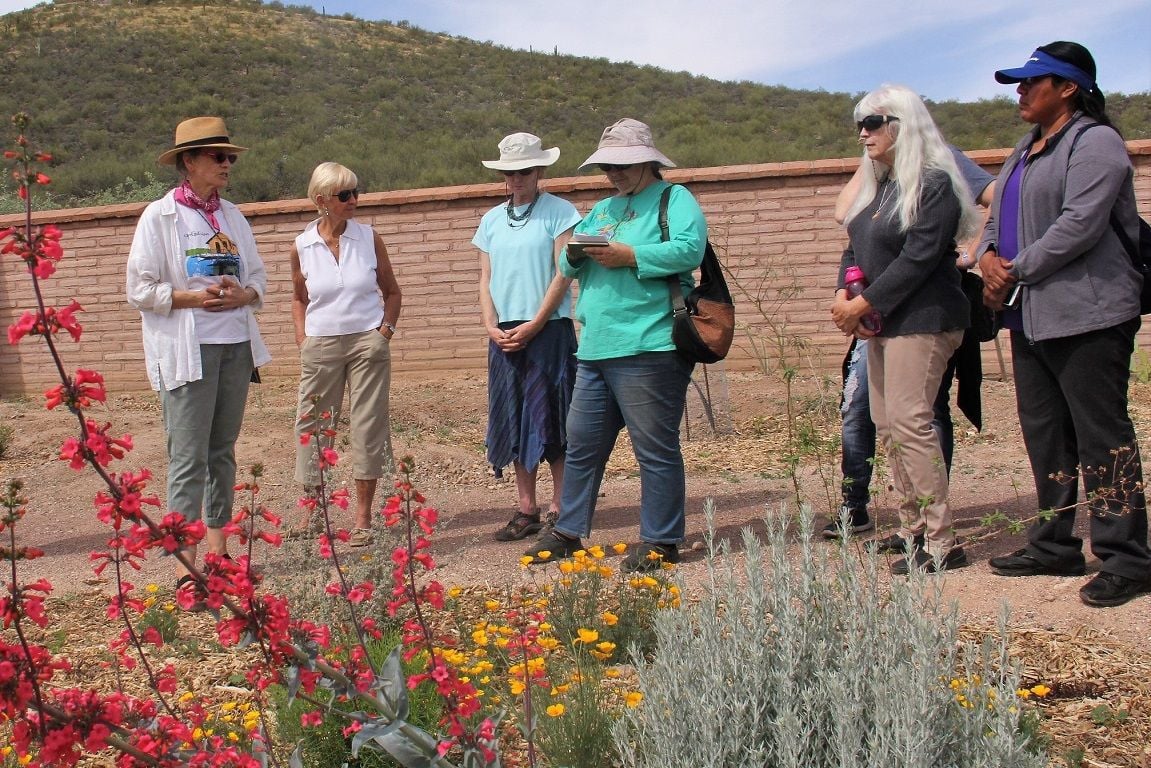 All events are free or included in the cost of admission unless otherwise noted.
TODAY
Holiday Arts and Crafts Fair — Gene C. Reid Park, 920 S. Concert Place. Presented by Tucson Parks and Recreations. Get a jump on holiday shopping with over 140 vendors with a variety of goods. 9 a.m.-4 p.m. Dec. 1. 791-4877. tucsonaz.gov.
Winter Open House — Glass Art — Sonoran Glass School, 633 W. 18th St. Make holiday-themed glass art pieces, like glass blown ornaments alongside instructors. The gallery will be full of specialty ornaments, glass housewares, sculptures and much more. 10 a.m.-4 p.m. Dec. 1. 884-7814. sonoranglass.org.
THURSDAY
Yarnivores — Murphy-Wilmot Public Library, 530 N. Wilmot Road. Bring a brown-bag dinner and join a group devoted to yarn art. 6-7 p.m. Thursdays. 594-5420.
FRIDAY
Friday Fun Knitters — Foothills Mall Food Court, 7401 N. La Cholla Blvd. Knit or crochet while making new friends. All skill levels welcome. 10-11:30 a.m. Fridays. 743-5273.
Master Gardeners Presentation: How to Prune — Oro Valley Public Library, 1305 W. Naranja Drive. Proper pruning is both an art and a science. It not only makes your trees and shrubs look better, but it keeps them healthy and prolongs their lives. Learn what tools to use, how and why to make pruning cuts, and the correct times to prune. Presented by Pima County Master Gardeners. This event is for adults and teens. 1:30-3 p.m. Dec. 6. 594-5580.
SATURDAY
Angels Too Marketplace Craft Show — La Paloma Academy, 8140 E. Golf Links Road. Shop from over 50 vendors with handmade holiday crafts and decorations, wood and metal art, jewelry, baked goods, and more. 9 a.m.-5 p.m. Dec. 7; 11 a.m.-4 p.m. Dec.8. 275-8201. angelstoomarketplace.com.
Herbalist — Mission Garden, 946 W. Mission Lane. An expert from the Tucson Herbalist Collective will answer questions about the contemporary medicinal uses of the garden's plants, including those in Mission Garden's Moore Medicinal Garden. Donations accepted. 9-11 a.m. Dec. 7. 955-5200. tucsonsbirthplace.org.
Holiday Vendor and Craft Fairs at Zpizza Tap Room — Zpizza Tap Room, 11165 N. La Cañada. Different vendors each week. 9 a.m.- noon. Dec. 7. 329-8851. facebook.com.
Holiday wine and gift sale — Hacienda Del Sol Guest Ranch Resort, 5501 N. Hacienda del Sol Road. Meet local artists displaying their handmade jewelry and unique crafts and stock up the cellar with some great premium wines at holiday prices. 11 a.m.-3 p.m. Dec. 7. $10. 529-3500. haciendadelsol.com.