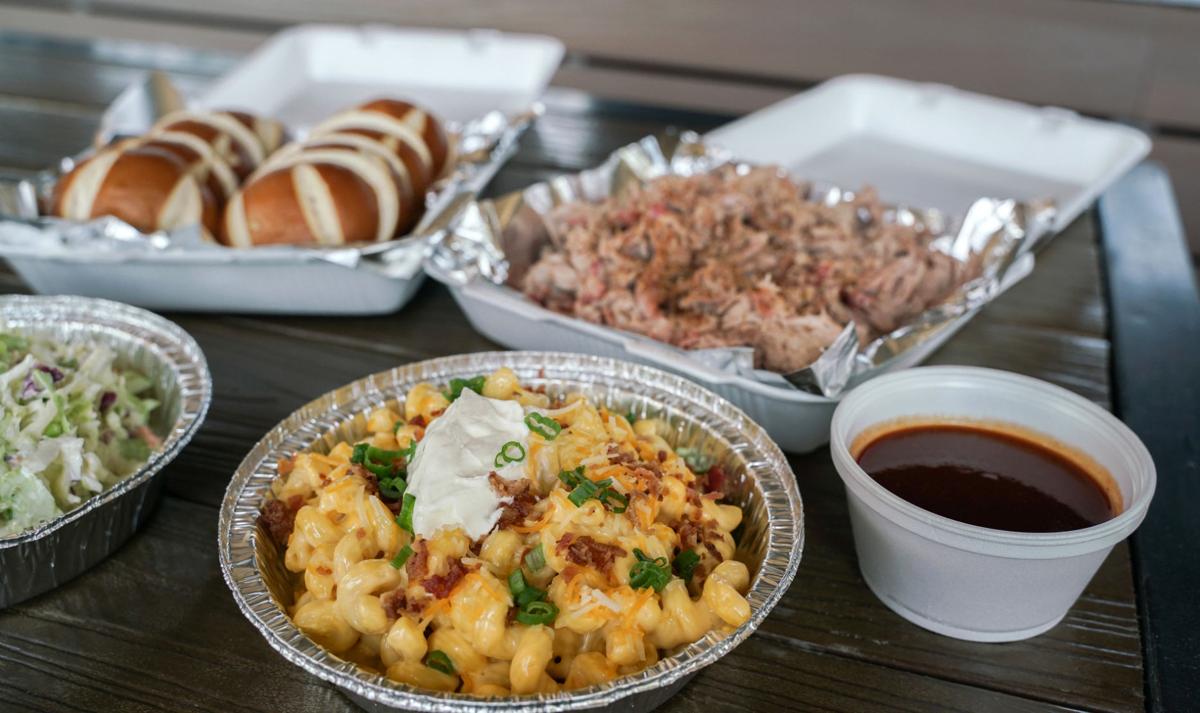 Thanksgiving 2020 is like no other, and since we can't gather with our extended families, there's perhaps less of an appetite for the traditional Thanksgiving turkey and pumpkin pie feast.
Time to throw out the playbook and create a new Thanksgiving tradition.
Instead of spending hours in the kitchen basting the turkey, whipping the potatoes and crimping the crust edges on Grandma's famous apple pie, we're reaching out to a few of our favorite Tucson restaurants for a unique twist on T-day.
No, we're not talking takeout; that would not be special enough for the holiday.
We're thinking more along the lines of take-and-bake or cook-in, re-creating some of our favorite dishes from our favorite restaurants in our kitchen.
That way we can have that rush of pride from having cooked a holiday meal without the guilt of missing out on Uncle Joe complaining about the gravy from the other side of the table.
Most of the restaurants require you order 24 to 48 hours in advance.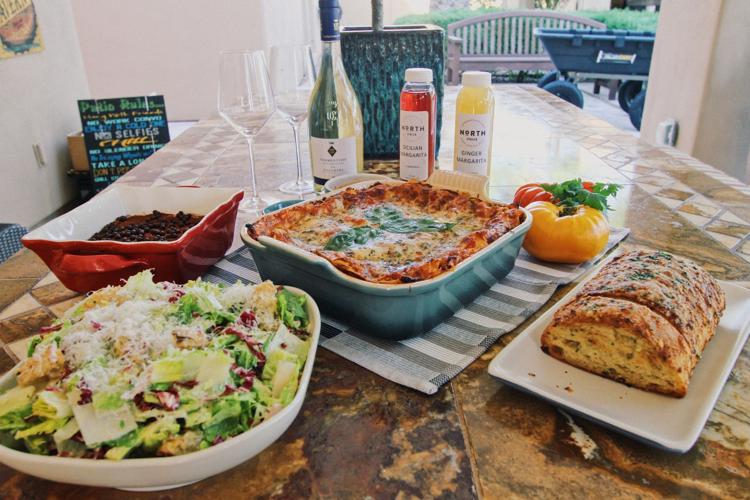 Cost: $65 to feed four to six
North Italia has two meal kits to choose from:
Ready-to-bake lasagna filled with fresh herbed ricotta, mozzarella, provolone and grana padano cheese and topped with scratch-made bolognese sauce and fresh herbs. It comes with a family-sized Caesar salad, Parmesan garlic bread with a side of marinara dipping sauce and tiramisu for dessert.
Fresh, handmade pastas. Choose from tagliatelle, bucatini, rigatoni or strozzapreti pasta and your choice of sauce — Bolognese, marinara, garlic Parmesan cream or basil pesto — to re-create your favorite authentic North Italia pasta dishes at home. The kits come with pasta and sauce that you prepare as well as a large Caesar salad, Parmesan garlic bread and tiramisu.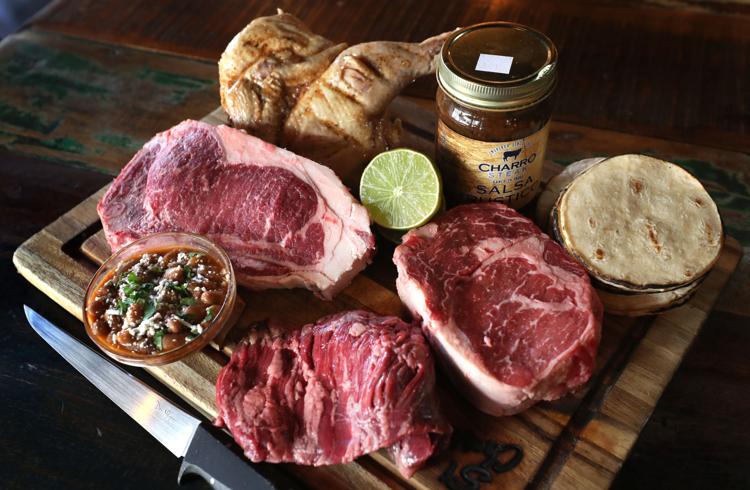 Cost: $44.95 to $99.95 to feed two to six depending on the meal kit
You can go Saturday night date night and order steak and salmon for two that comes with bleu cheese wedge salads or you can dress down casual Friday with burgers for the family.
You can add onto the meal kits with a slew of sides, from prickly pear albondiga meatballs ($29.95 a dozen) to corn esquites ($15.95 pint) and chile verde mashed potatoes ($16.95 pint).
Charro Steak, part of the Si Charro family of restaurants that includes El Charro Café and Charro Vida plant-based restaurant, serves grass-fed beef.
Fat Noodle
Add an Asian twist to your holiday with Ramon Gonzales' ramen kits. You can choose from the house ramen with chicken and pork broth, pork, green onions and Fat Noodle sauce to the vegan shitake mushroom ramen.
The kits come with the broth and add-ons and four servings of housemade Sonoran wheat noodles.
Gonzales says making his ramen at home is about as hard as boiling water, only far tastier.
Fat Noodle also has a selection of individual mini pies ($4) from Rae's Classics Burgers, Fries & Pies, Fat Noodles' ghost-kitchen burger joint that Gonzales and his partner/mother Linda Gonzales opened in September. Gonzales said in addition to the fruit pies, he is planning a special pumpkin pie for Thanksgiving.
Three locations — downtown flagship at 311 N. Court Ave., 622-1922; Foothills at 6910 E. Sunrise Drive, 514-1922; and Oro Valley at 7725 N. Oracle Road, 229-1922. Online at elcharrocafe.com
Cost: $84.95 to $99.95 to feed four to six people
Nana Carlotta has created fiesta trays including a fajitas tray that comes with 2 pounds of protein (chicken, shrimp, steak or vegetarian) to go with fresh guacamole, sour cream, tortillas and other fajita fixins' and El Charro's signature carne seca tray with the restaurant's sun-dried beef that's perfect for tacos and burritos. Fiesta trays also come with house salsas, tortilla chips, rice and beans.
El Charro also has party-sized appetizer trays with the popular mini-chimis, rolled chicken taquitos and cheese quesadillas ($59.95, feeds eight to 12) and tamales including their Hola Hemp vegan tamales from $24 to $32 a half dozen.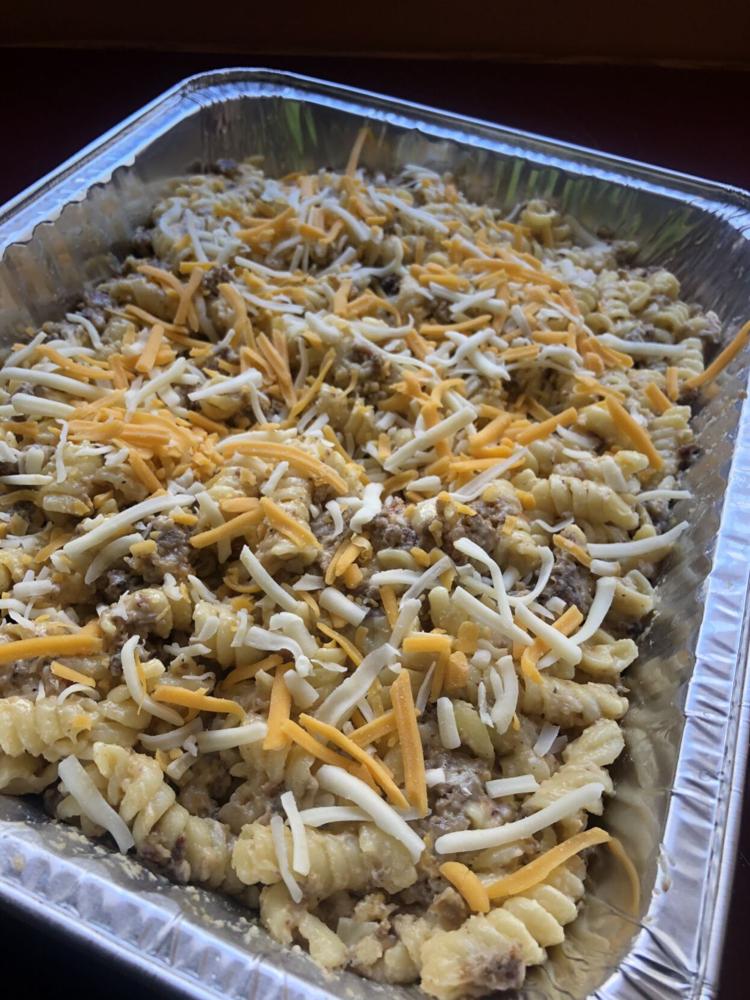 Cost: $35 to $40 to feed four to six
The downtown eatery has been offering its Quarantine Care Packages since early on in the COVID-19 pandemic.
The take-and-bake entrees include the house special bacon burger mac and cheese, chicken bacon ranch mac and cheese and the penne pink dressed in a rich creamy tomato sauce. Add meatballs to any of them for $5 for four.
Cost: $25 to feed two; $100 to feed six to eight
Tavolino has take-and-bake and ready-to-eat meal kits including the perfect-for-two Home Chef kit — a half-pound of taglietelle or tagliolini pasta with choice of sauce from Bolognese to tomato, mushroom or white wine garlic cream sauce; or the family-friendly lasagna served with a family-size salad and bottle of wine.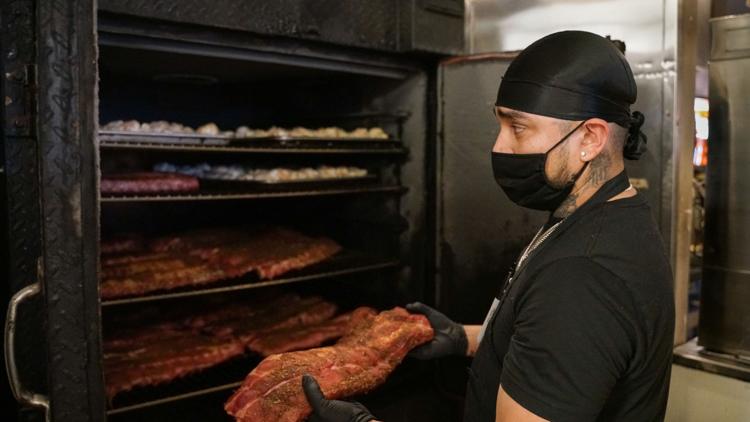 This east-side restaurant has several family meal deals to feed between two and four people that come with 2 pounds of meat and sides.
Choose from pulled pork, smoked brisket, smoked ribs and smoked sausage, fried chicken wings or grilled steak.
---
Look back: Thanksgiving dinner for $1.50 at Hotel Congress; turkeys for $3.50
Look back: Thanksgiving dinner for $1.50 at Hotel Congress; turkeys for $3.50
Retro grocery ads in Tucson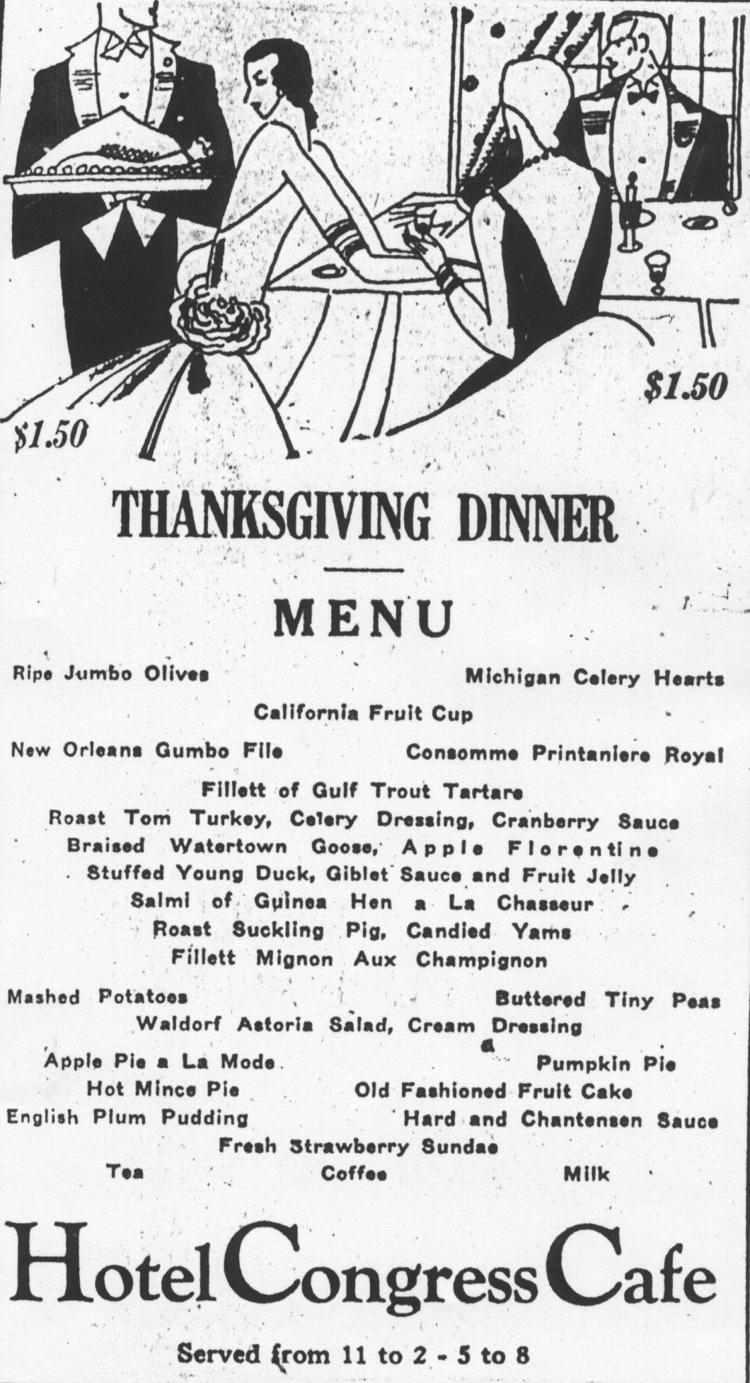 Retro grocery ads in Tucson

Retro grocery ads in Tucson
Retro grocery ads in Tucson

Retro grocery ads in Tucson

Retro grocery ads in Tucson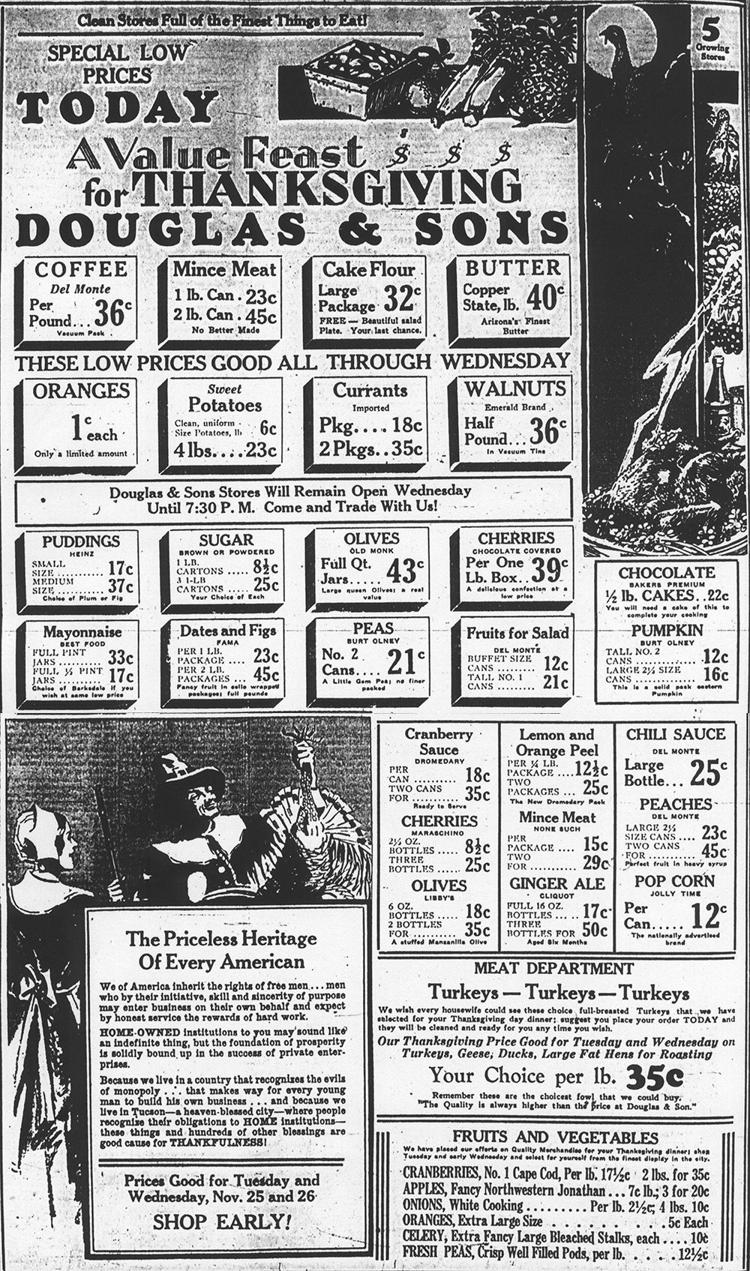 Retro grocery ads in Tucson

Retro grocery ads in Tucson

Retro grocery ads in Tucson

Retro grocery ads in Tucson

Retro grocery ads in Tucson

Retro grocery ads in Tucson

Retro grocery ads in Tucson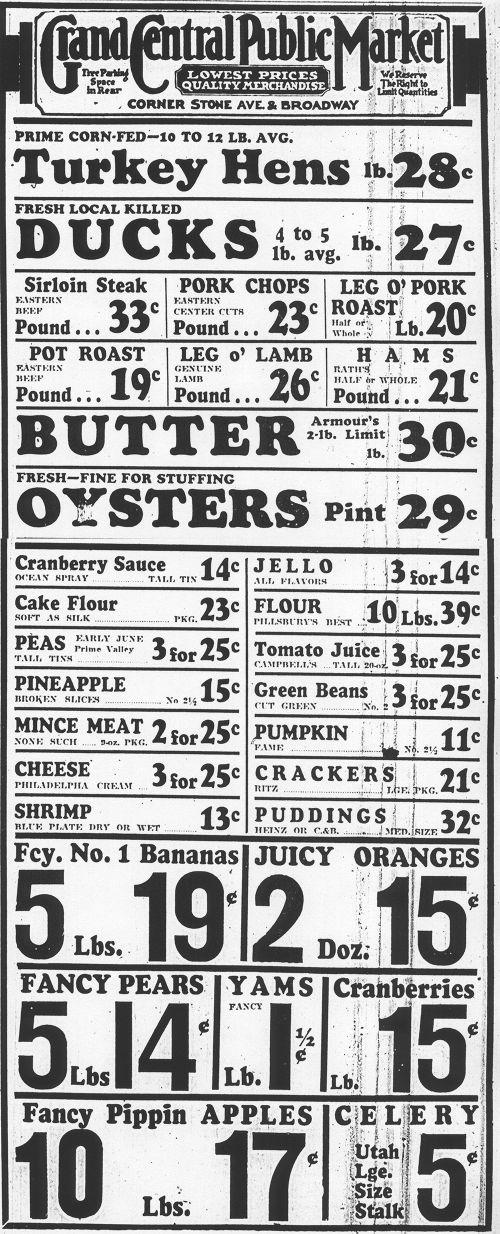 Retro grocery ads in Tucson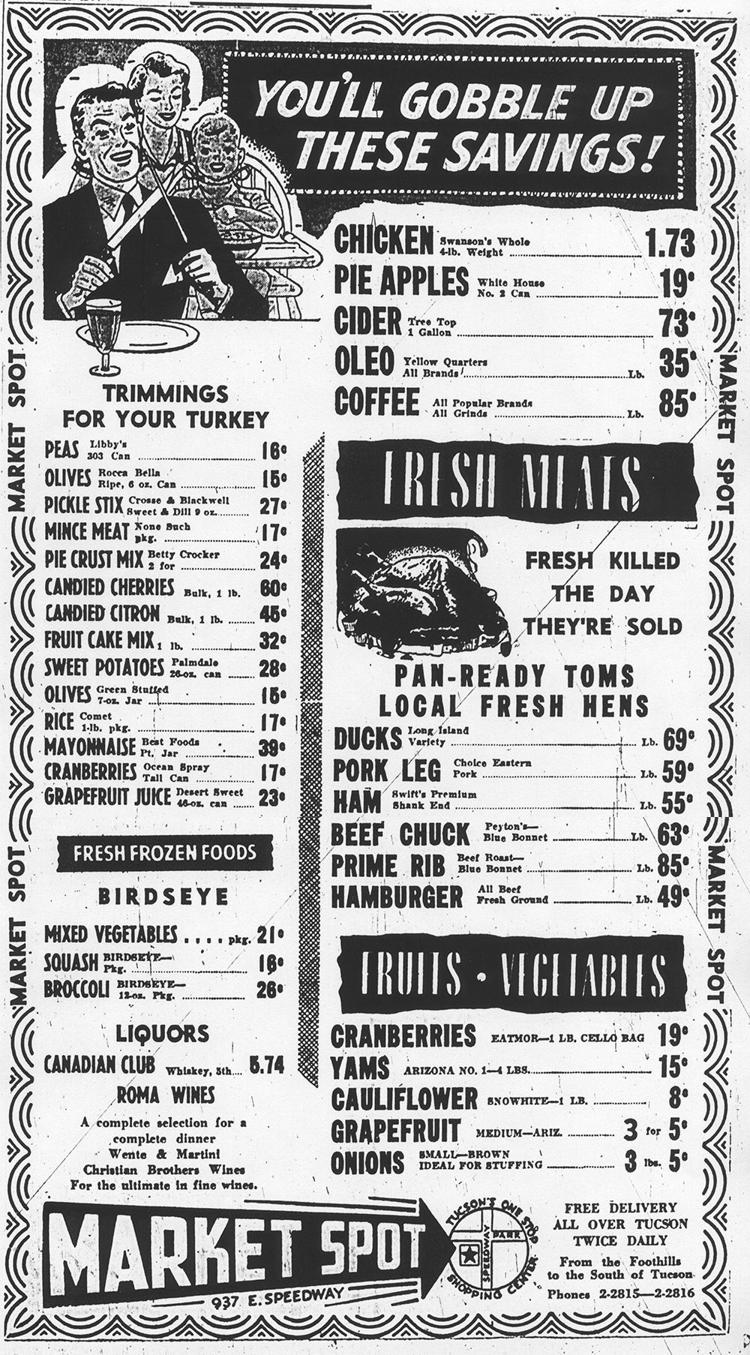 Retro grocery ads in Tucson
Retro grocery ads in Tucson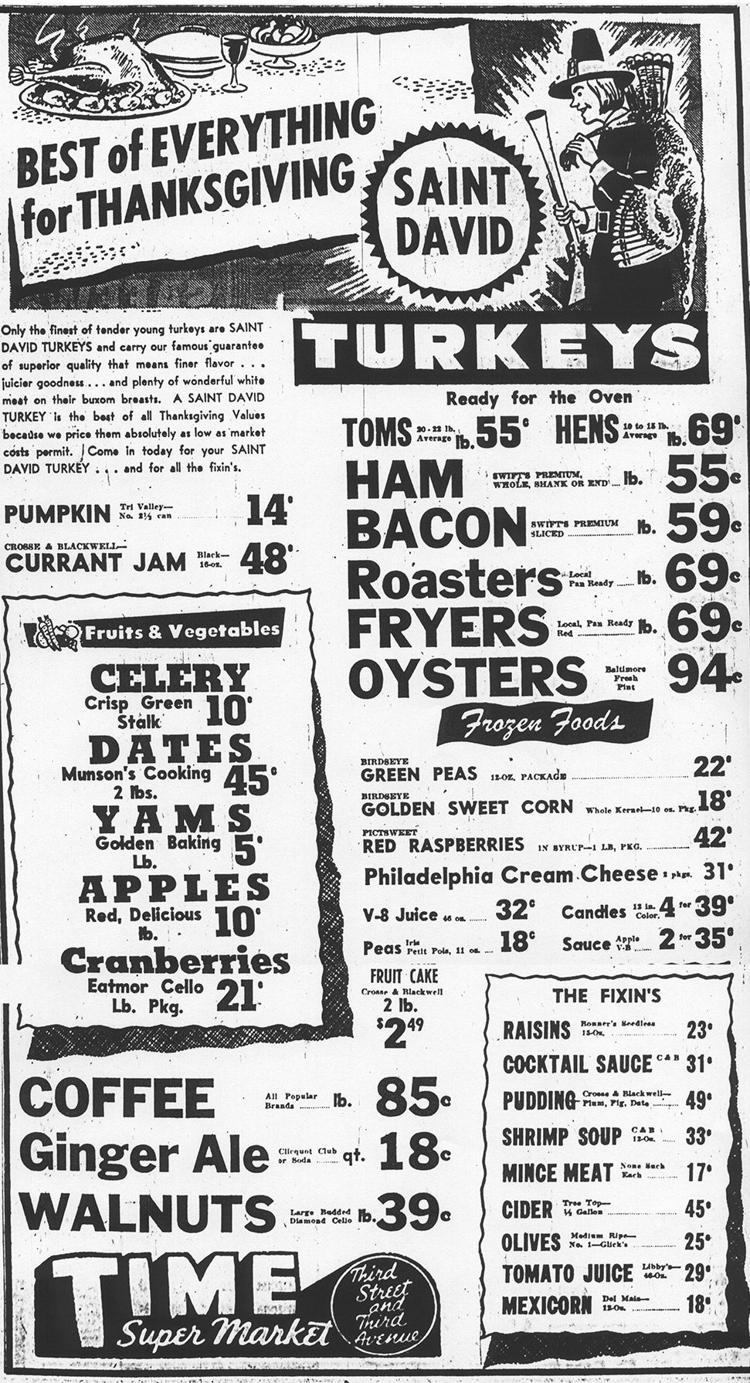 Retro grocery ads in Tucson

Retro grocery ads in Tucson
Retro grocery ads in Tucson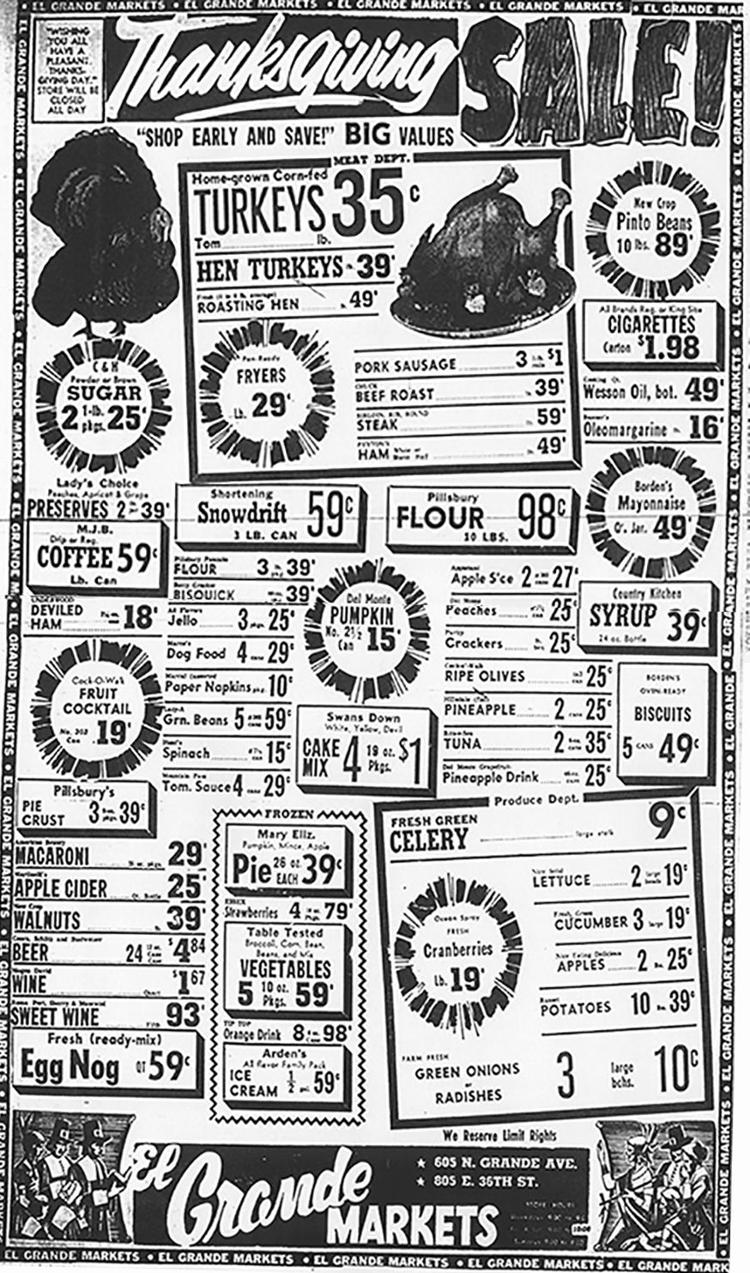 Retro grocery ads in Tucson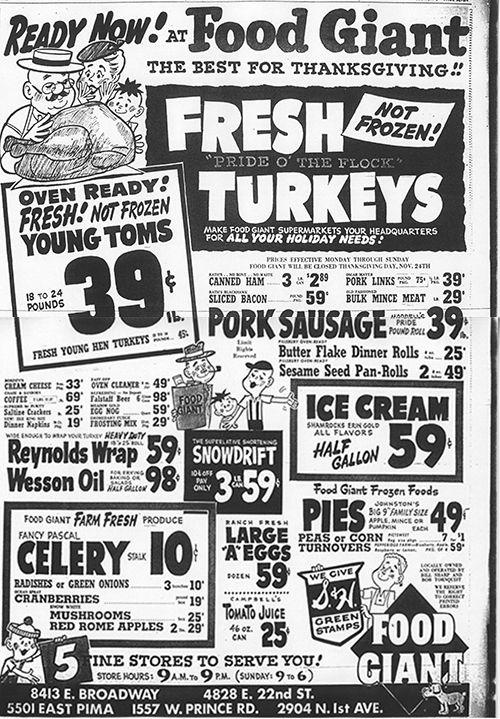 Retro grocery ads in Tucson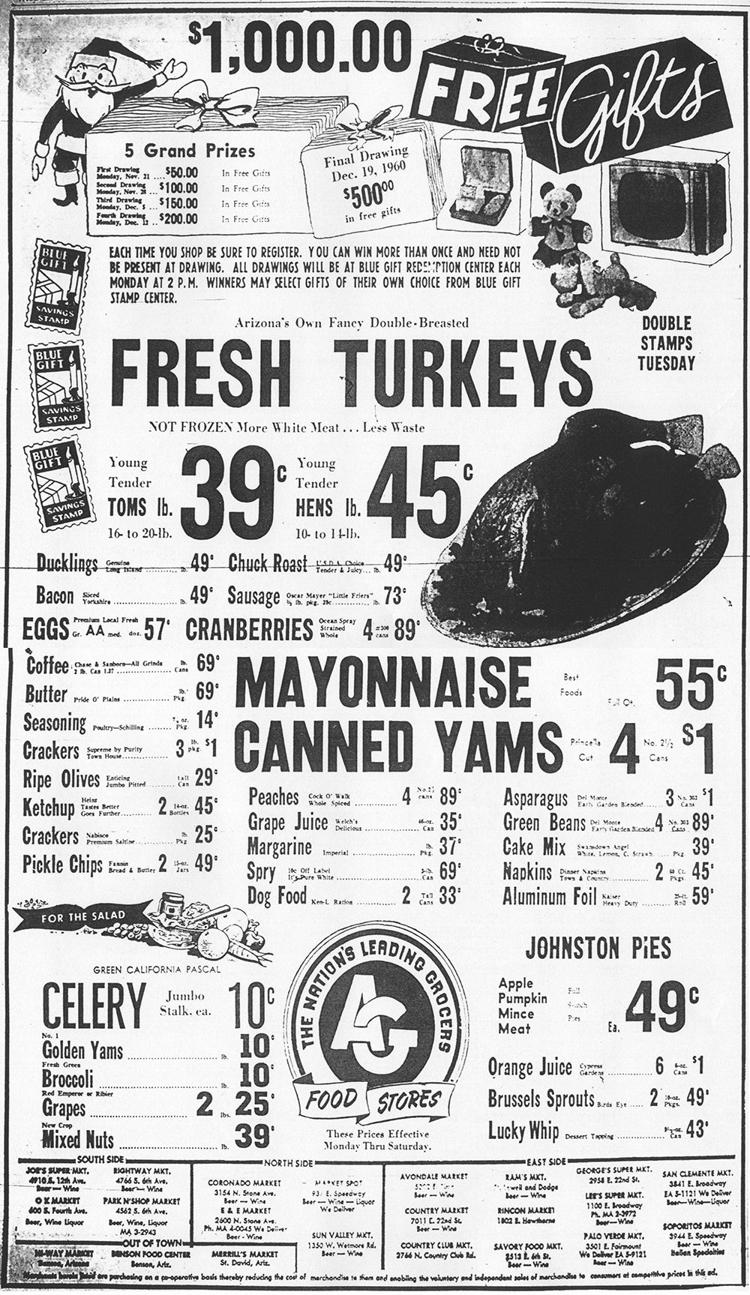 Retro grocery ads in Tucson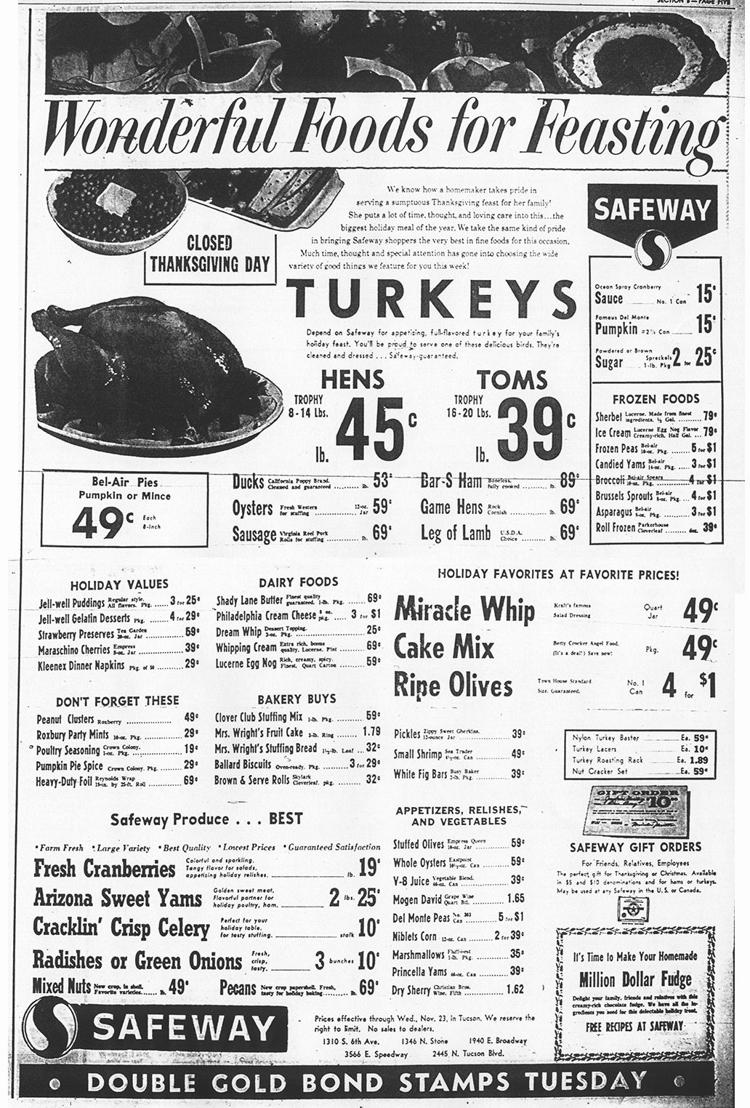 Retro grocery ads in Tucson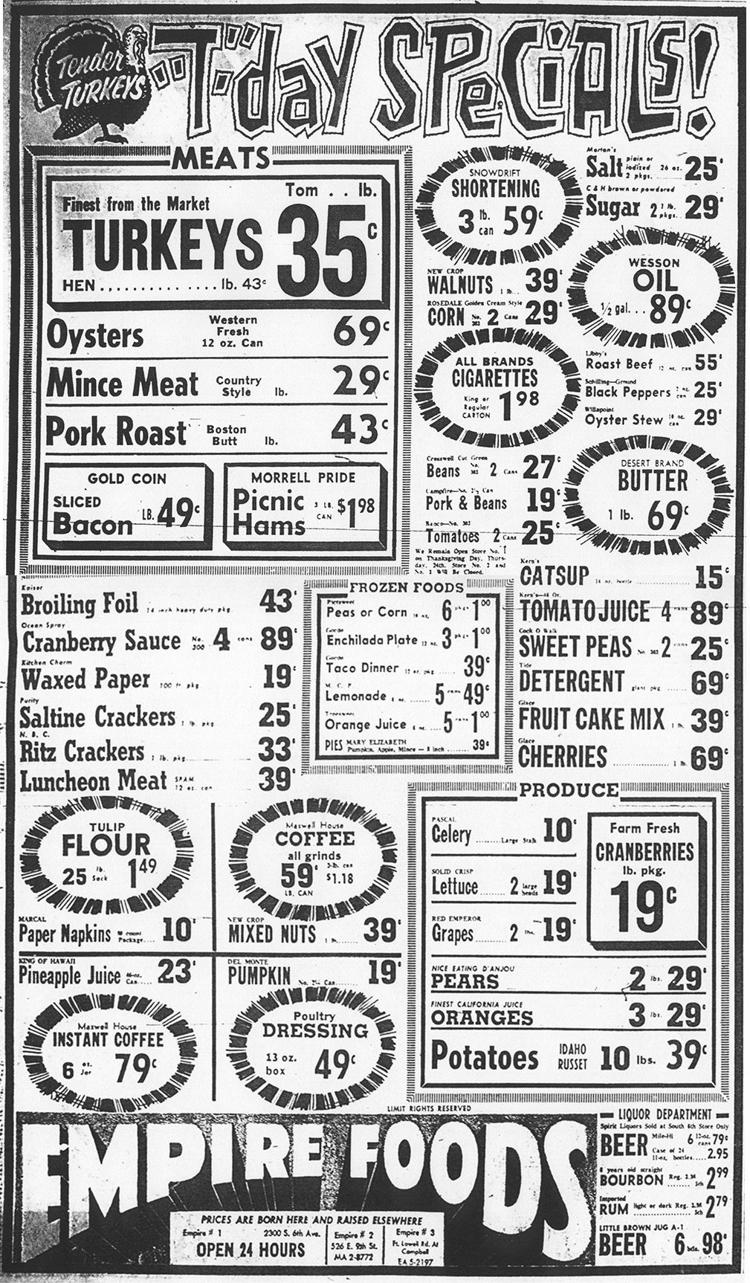 Retro grocery ads in Tucson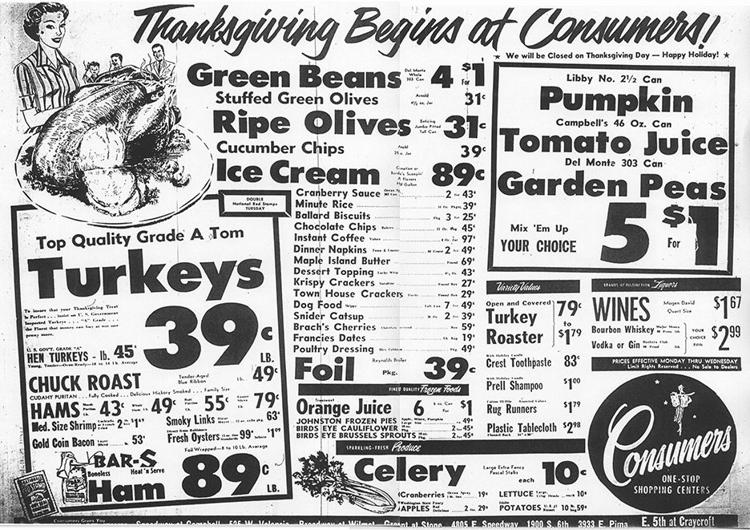 Retro grocery ads in Tucson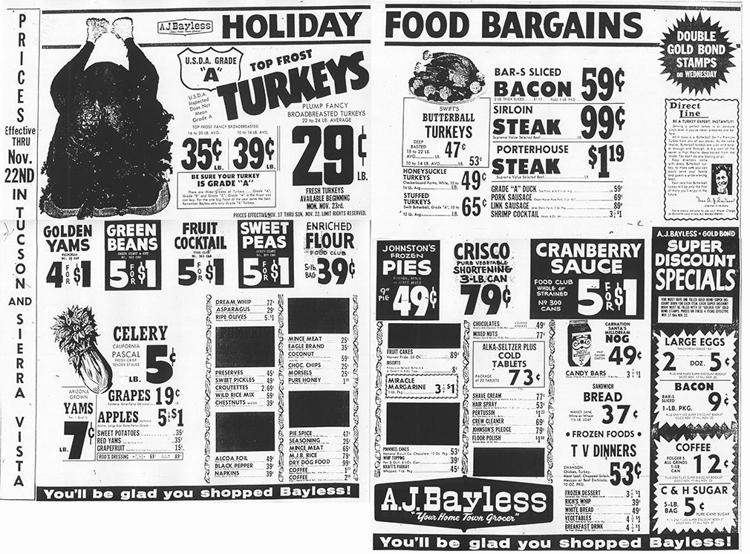 Retro grocery ads in Tucson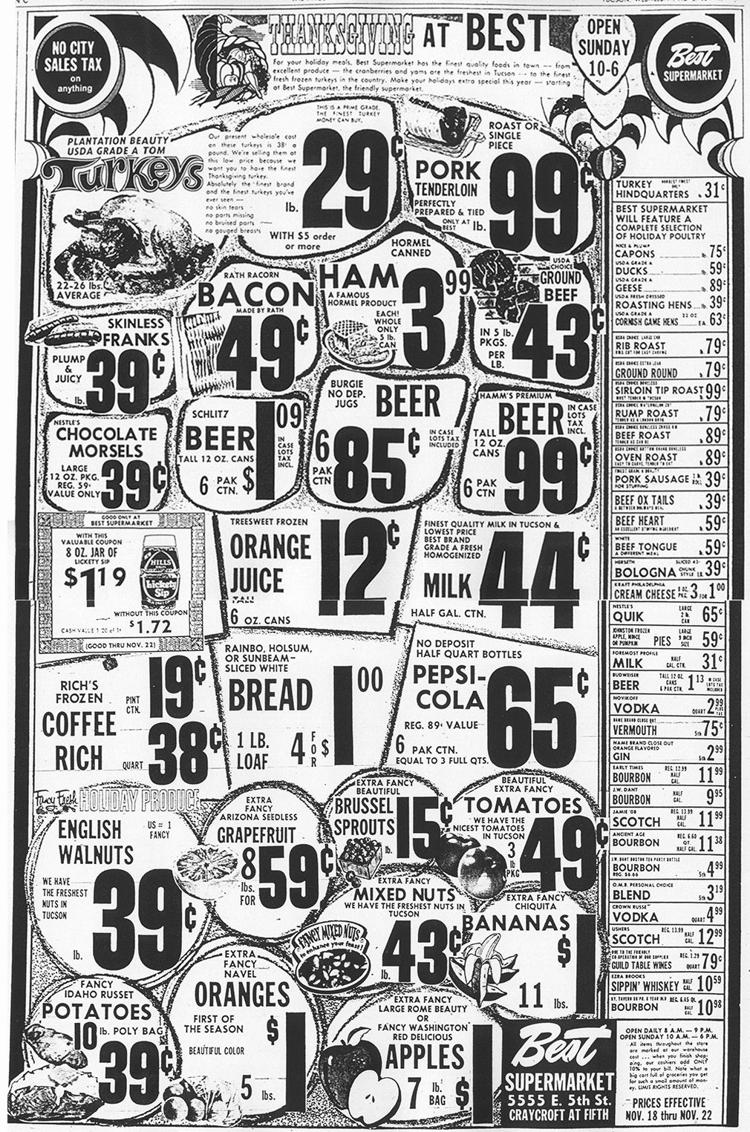 Retro grocery ads in Tucson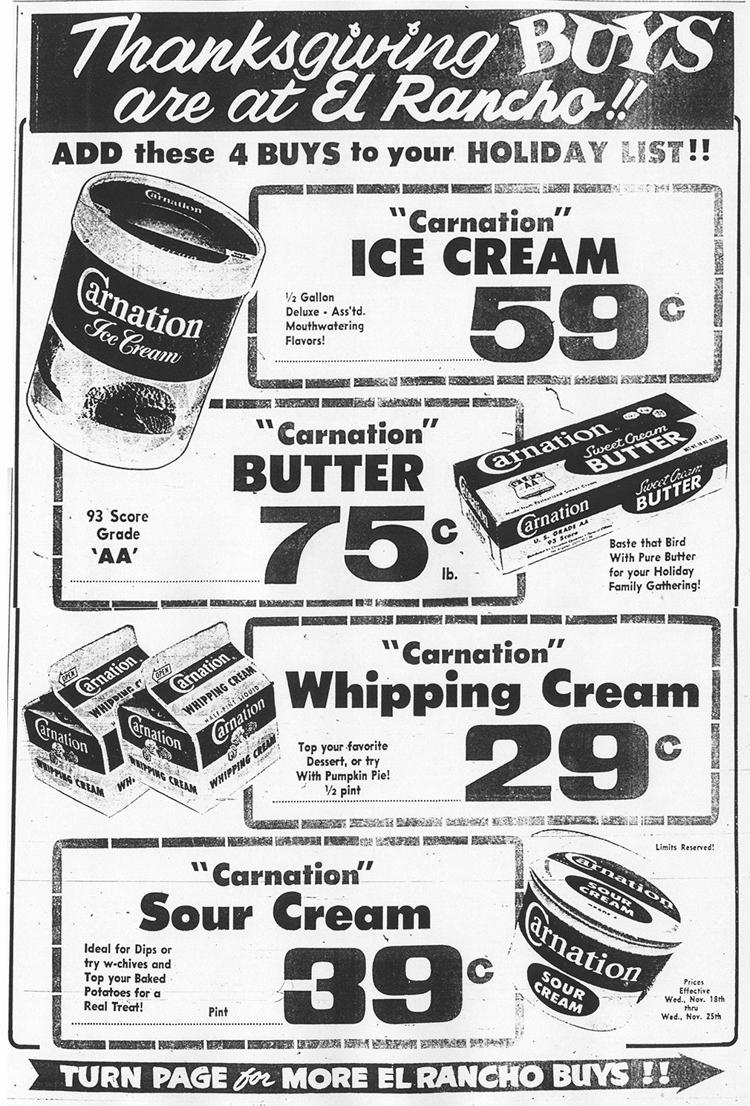 Retro grocery ads in Tucson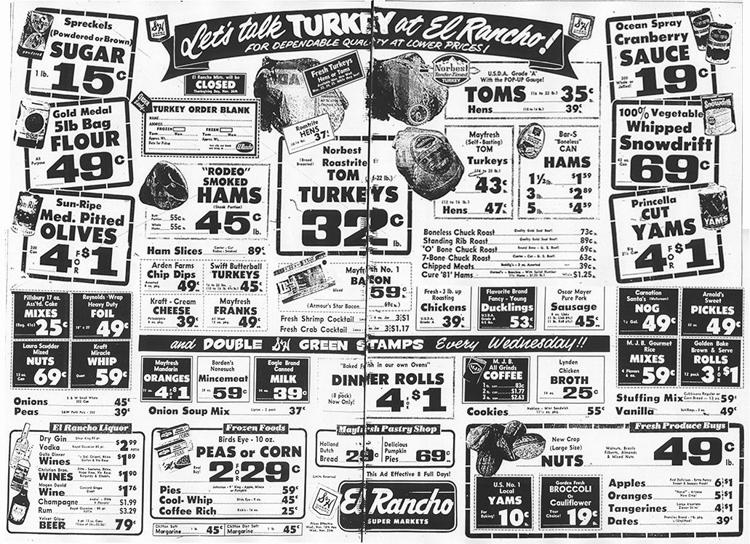 Retro grocery ads in Tucson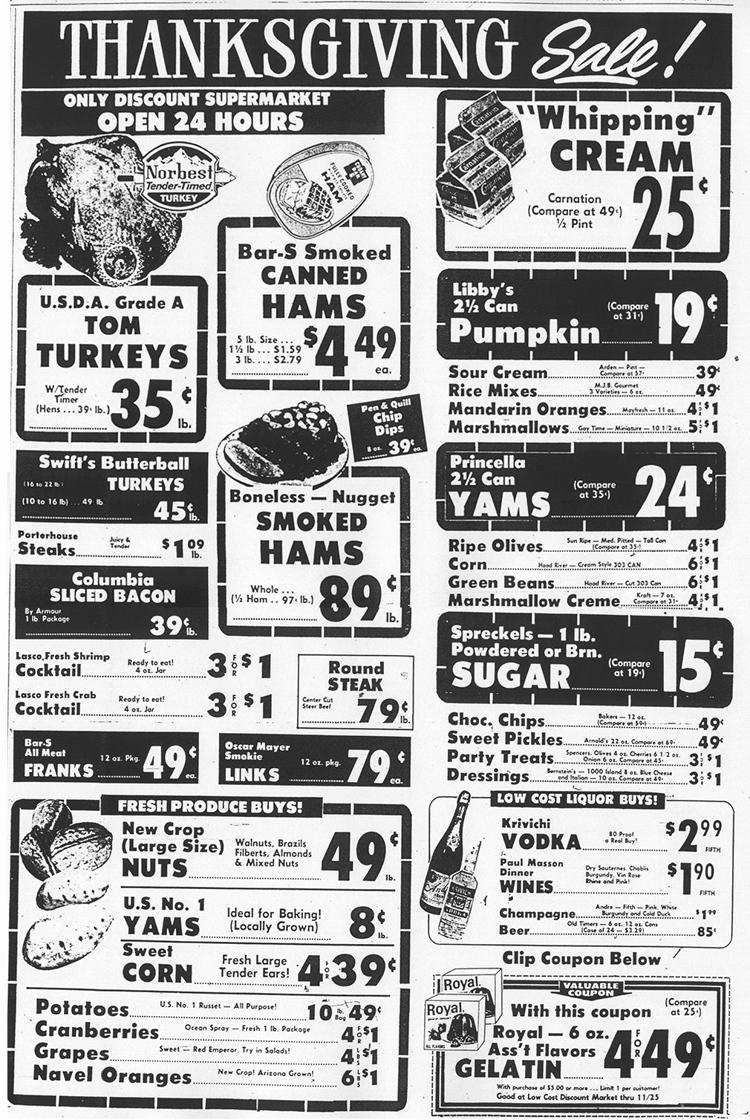 Retro grocery ads in Tucson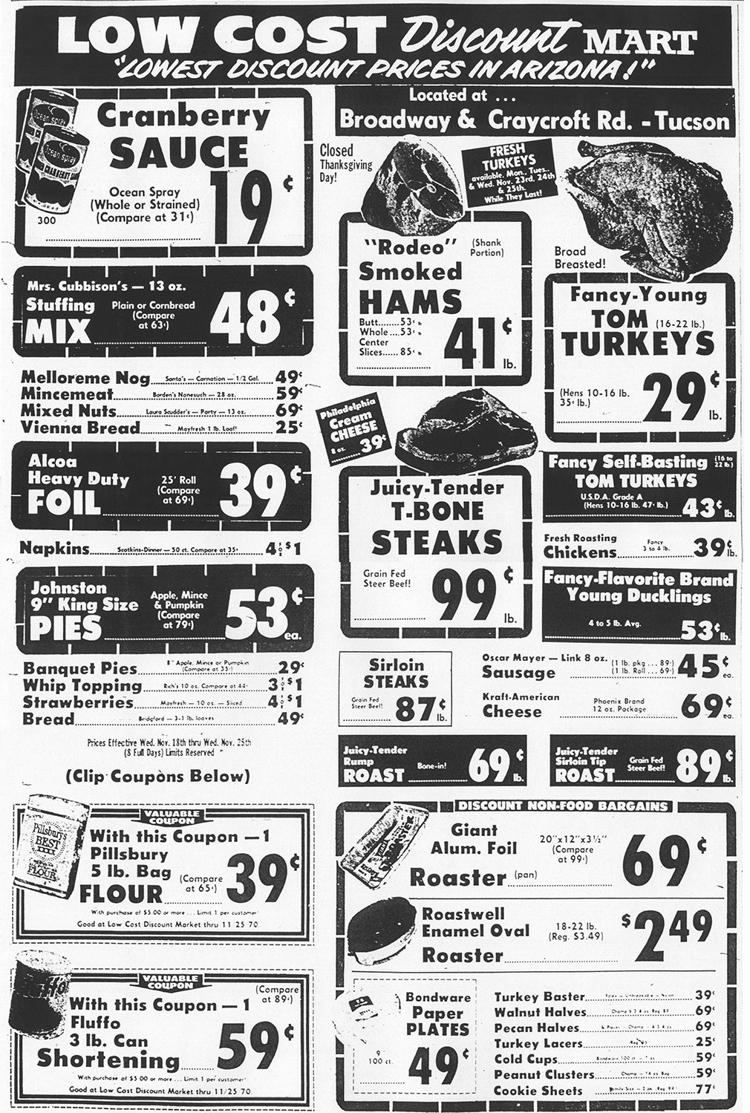 Retro grocery ads in Tucson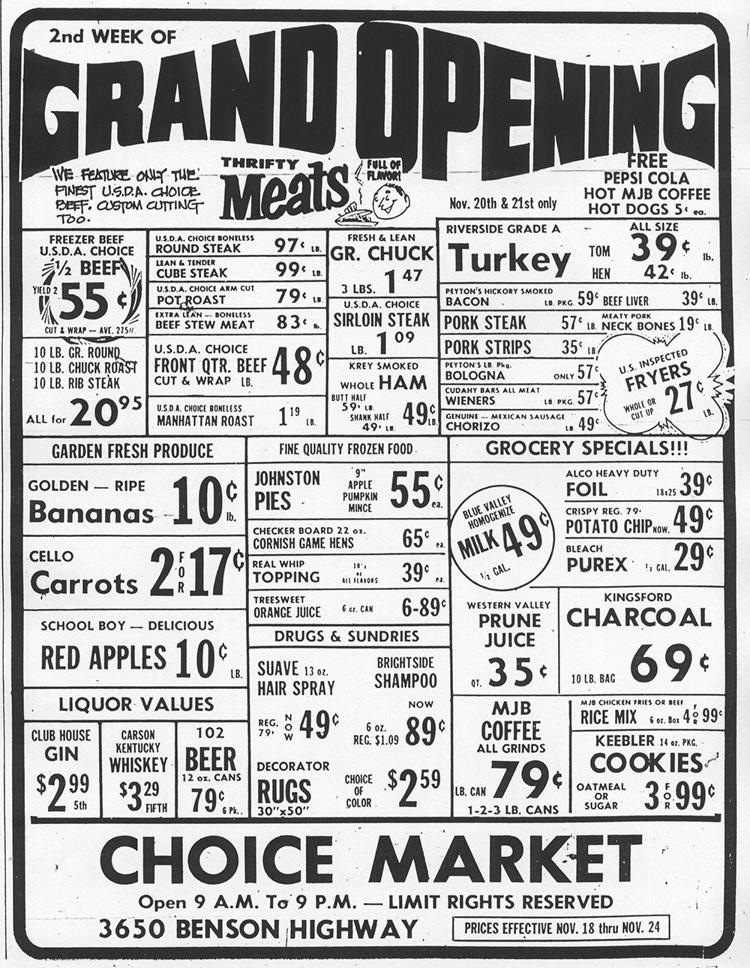 Retro grocery ads in Tucson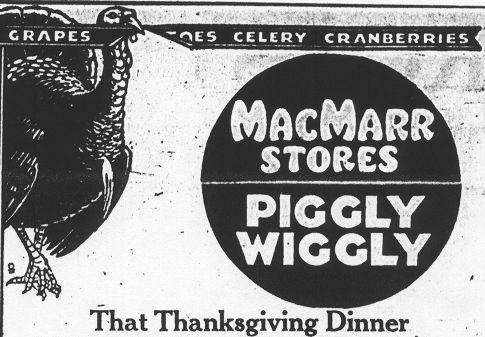 Contact reporter Cathalena E. Burch at cburch@tucson.com or 573-4642. On Twitter @Starburch