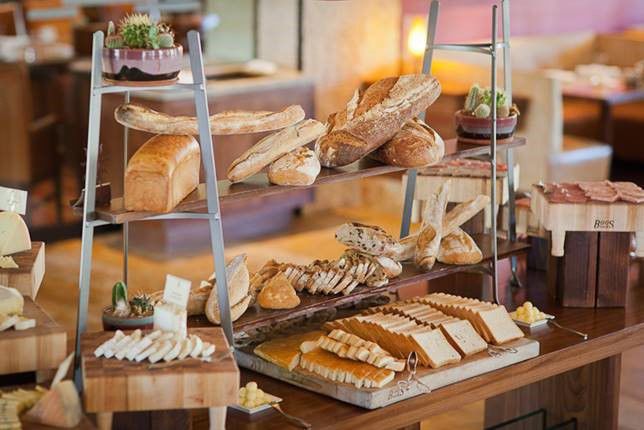 In the earliest of years, a housewife was defined as a woman whose work was running or managing her family's home, taking care of the children, buying and cooking food for the family and everything else associated with running a household from shopping to cleaning.
What it didn't entail was working outside the home.
In the 1950s and 1960s, this image was glorified through TV shows and movies. Then in the 1970s, a movement began that forever changed how we see the role of housewife.
First thing to go: the notion that women couldn't work outside the home.
Going forward women proved they could hold down a job and still manage running a household. The number of women doing that has grown steadily since.
But times are changing; running/managing a home, caring for children, cooking and housekeeping are no longer defined as solely a woman's job. More fathers, grandparents and other relatives are stepping in to take on the role. Housewife can now be better defined by as homemaker.
in many ways, the job just got harder. Which is why mom needs a little pampering on Mother's Day on Sunday, May 12.
We have a few ideas for you.
LET SOMEONE ELSE COOK
Tucson Botanical Garden Spring Tea — 2150 N. Alvernon Way. A three-course afternoon tea complete with china, tea sandwiches, scones, and sweets. 11:30 a.m.-1 p.m. May 11. $65. 326-9686.
Life Under the Oaks Lavender Farm Tea — 13 S. Hobe Road, Oracle. Don your hats and treat your loved ones to a delightful afternoon at the farm. Lavender chicken salad and cucumber/goat cheese finger sandwiches, along with peach/lavender mini-scones and lavender mint shortbread cookies with lemon curd. Jelly sandwiches available for ages 12 and under. Paired with live music. 11 a.m.-2 p.m. May 11. $25; free ages 12 and under. 520-820-3454.
Hacienda Del Sol Brunch — 5501 N. Hacienda Del Sol. Eggs Benedict, omelet and waffle bar, carving station, seafood station and dessert. 9:30 a.m.-2 p.m. May 12. $75; $32 ages 7-14; free ages 6 and under. For reservations, call 529-3500. tucne.ws/haciendamoms
Tanque Verde Ranch Lunch — 14301 E. Speedway. Enjoy appetizers, entrees, dessert and more. Seating times are noon and 2:30 p.m. May 12. $65; $32.50 children. Reservations are required, call 866-413-3833.
Carriage House — 125 S. Arizona Ave. Carving station, salads, starches and dessert. Bottomless mimosas and bloody marys. 10 a.m.-2 p.m. May 12. $45; $25 ages 7-13; free ages 6 and under. 623-7700.
Tavolino Ristorante Italiano — 2890 E. Skyline Drive. Offering the full dinner menu and chef specials beginning at 11 a.m. All items are a la carte. 11 a.m.-9 p.m. May 12. Average of $40 per person. 531-1913.
Maynard's Kitchen Brunch — 400 N. Toole Ave. Three-course prix fixe brunch. Make reservations as seating fills quickly. 9 a.m.-3 p.m. May 12. $55; $20 children. 545-0577.
The Tasteful Kitchen Brunch — 722 N. Stone Ave. Three-course vegetarian brunch. Some gluten free options available. Reservations required, call 250-9600. 10 a.m.-2 p.m. May 12. $35 per person plus tax and gratuity.
Fleming's — 6360 N. Campbell Ave. Three-course brunch and all-day dinner menu from signature eggs Benedict to filet and lobster. Starting at 10 a.m. May 12. $48-$65. 529-5017.
Omni Tucson National Brunch — 2727 W. Club Drive. Menu includes house baked pastries, flavored bacon bar, eggs/omelettes, salads, carver station, crab cake and cocktail, and sweet endings. Call for reservations 877-2381. 10 a.m.-3 p.m. Seating available every half hour. May 12. $55; $28 ages 6-12, plus tax. Complimentary ages 5 and under. 297-2271.
Bisbee Breakfast Club — 4131 W. Ina Road #165, 579-7495; 410 N. Wilmot Road, 207-9999; and 2936 E. Broadway, 327-0029. Mothers will receive a free strawberry shortcake biscuit while supplies last. 6 a.m.-2 p.m. May 12.
Bisbee Breakfast Club — 4811 E. Sunrise Drive. Mothers receive a free strawberry shortcake and a discounted $5 strawberry mimosa. 6 a.m.-2 p.m. 329-8769. May 12.
Core Kitchen and Wine Bar Brunch — Ritz-Carlton, Dove Mountain, 15000 N. Secret Springs Drive. Appetizers, sushi and seafood, soup, salads, cheese and charcuterie, breakfast and brunch selections including a made-to-order egg and omelet bar, a chef's carving station presenting Beef Wellington, quiche, fresh fruits and vegetables, sides, scones and a dessert buffet. Reservations required at 572-3401. 10:30 a.m.-2 p.m. May 12. $90; $40 ages 12 and under. Pricing is exclusive of tax, beverage and gratuity.
Garden Bistro Tohono Chul Brunch — 7366 N. Paseo del Norte. Chef-attended omelet and egg station, garden station, Park Meyer lemon and ricotta crepes, chef-attended griddle station and desserts. 9 a.m.-2:30 p.m. May 12. $51.50; $17.50 ages 11 and under. Prices do not include taxes or gratuity. Call 742-6455, ext. 501 for reservations.
The Coronet Brunch — 402 E. Ninth St. Steel head salad, gazpacho, rosemary sliced ham, Belgian waffles and a la carte items. Reservations recommended at 999-0931. 9 a.m.-3 p.m. May 12. $8-$24. 222-9889.
The Cup Cafe — Hotel Congress — 311 E. Congress St. Brunch and dinner specials in addition to the regular menu. Brunch specials include tamale and eggs, breakfast paella and petite and fritas. 9 a.m.-3 p.m. May 12. $16-$18. 798-1618.
Mimi's Cafe Dinner — 4420 N. Oracle Road. Three-course dinner. 11 a.m.-closing. May 12. $19.99-$21.99. 690-9544.
ACTIVITIES FOR ALL
Mother's Day 5K & 10K: Tucson by Virtual Run Events powered by Moon Joggers — Choose your course and complete your race any time in May, even better if its on Mother's Day, which is May 12. Virtual race can be run (or walked) from any location — on the road, on the trail, on the treadmill, at the gym or on the track (or even at another race). A portion of each registration fee — at least 15% — will be donated to Vitamin Angels, an organization that provides vitamins and minerals to mothers and babies in need. Cost: $20. Includes a custom medal and bib. There is also a two medal option to give to the favorite mother in your life. eventbrite.com/e/2019-mothers-day-5k-10k-tucson-tickets-55735138299
Mother's Day Mile — One-mile race open to all moms/dads. Parents and children run and cross the finish line together. Women will receive a special finisher's prize that their children can give them. Participants will receive a special sticker of the race logo. 8:15 a.m. May 12. $10 ages 11 and older; free ages 10 and under. Register at tucne.ws/mommile.
Mamma Mia Sing-A-Long — Loft Cinema, 3233 E. Speedway. Onscreen lyrics so you can sing-a-long to all the catchy tunes. Pre-show ABBA music videos and complimentary fun packs filled with props and surprises to use throughout the movie. Awards to the best ABBA-inspired outfits, and "Chiquitita Margaritas" will be available at the snack bar. 2-4 p.m. May 12. $12. 322-5638.
Music Under the Stars — Demeester Outdoor Performance Center, 900 S. Randolph Way. Bring a lawn chair or a blanket, family, friends, and listen to music. Tucsonpops.org. 7 p.m. May 12. Free. 791-4873.
Mother's Day Weekend — Old Tucson, 201 S. Kinney Road. Free admission for women and girls. In addition, enjoy a special Mother's Day meal, a free flower for all moms (while supplies last) and signature Old Tucson entertainment. 10 a.m.-5 p.m. May 11 and 12. $19.95 ages 12-64; $10.95 ages 4-11; $17.95 ages 65 and up. 883-0100.
Muffins with Mom — Color Me Mine Tucson: Park Place Mall, 5870 E. Broadway. Includes muffins, beverages, studio fees for two plus reservation. Pottery and additional painters not included. Make reservation early. Seating is limited. 10 a.m.-noon. May 12. $25. 790-1100.