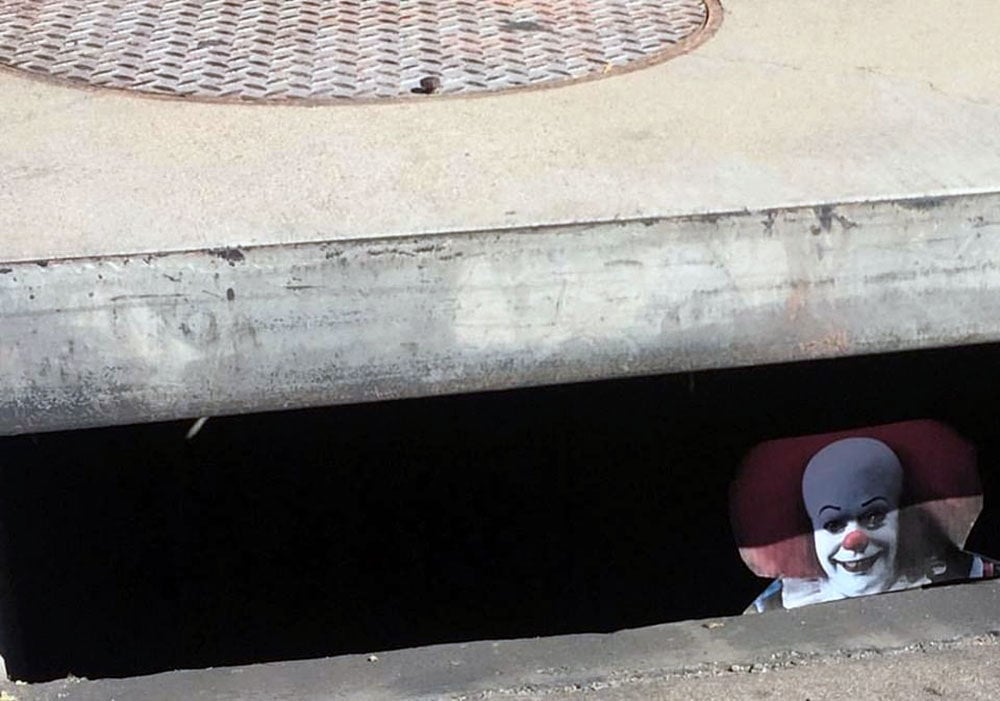 First it was red balloons tied to sewer grates.
Now a Pennywise headshot is peeking out of a downtown Tucson storm drain near Broadway and Stone Avenue.
A red balloon is the calling card of Pennywise, the sewer-dwelling, child-eating clown in Stephen King's horror novel "It."
Sightings of red balloons have been reported across the country since days before this weekend's movie opened. "It" earned about $117 million over the weekend, a record-setting opening for a horror movie.
Stay up-to-date on what's happening
Receive the latest in local entertainment news in your inbox weekly!