How's it growing folks?! Welcome to a magical bonus episode of Here Weed Go!
See, I grew up loving magic. From tricks like making a bird appear out of a hat, to making the statue of liberty disappear, to my very favorite: card tricks!
In my teens, shows like Mindfreak featuring Criss Angel and specials starring David Blaine on TV defined a new era of magic that was also heavy on stunts and escape acts.
So, imagine my excitement and surprise when I was in Las Vegas and I heard from a bartender at The Cosmopolitan that starting in mid-April, there would be a cannabis-themed magic show taking residence just off The Strip for two months!
As soon as I got back to Tucson I reached out and found out that the show, called Smokus Pocus, was being put on by rising star magician Ben Zabin. Within a week or two, we scheduled a conversation for this podcast.
Known for his acerbic wit and natural performing style, Zabin has toured the U.S. extensively with Smokus Pocus already, and he'll be starting a two-month residency on April 15 at the amazing Area 15 show room, which has been outfitted specifically for Zabin's show.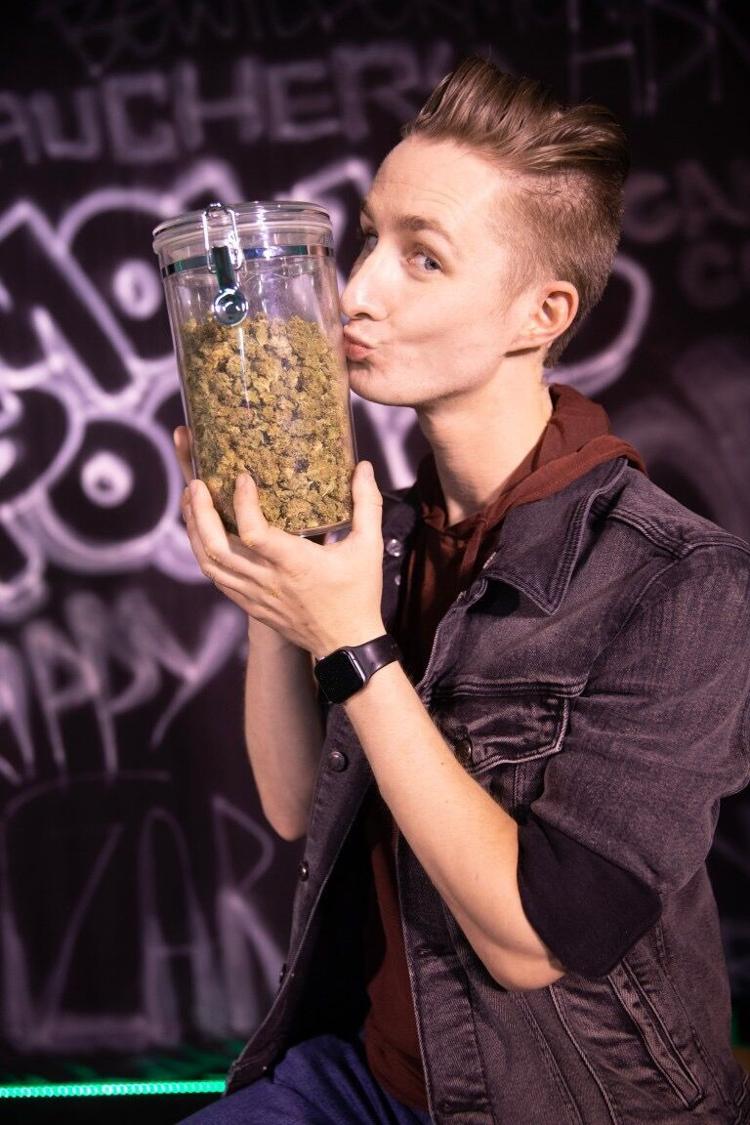 Our conversation touches on how magic started in his life at a very young age, when marijuana worked it's way into his act, what performing on a cruise ship was like, and of course, where the idea for such a unique show as Smokus Pocus sprang up from.
A quick note, I've included links for tickets to Smokus Pocus and more info about Zabin and all my other 4/20 content in the episodes description, available wherever you stream Here Weed Go! from.
MORE INFO