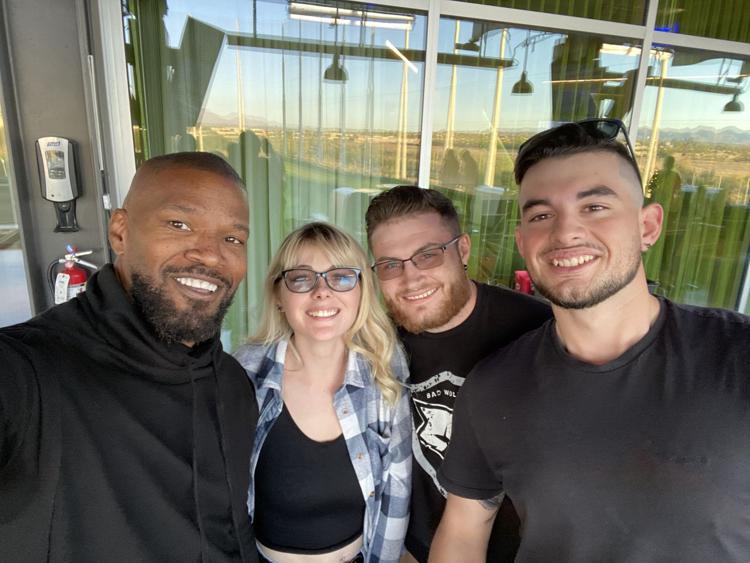 When Jamie Foxx popped into Topgolf on Tuesday, Nov. 26, Mario Acosta (pictured far right), thought he'd take a chance and say hi. 
"He was in the booth right next to ours," Acosta told the Star via Twitter. 
Acosta said the Academy Award-winning actor was "super nice." He joked around with Acosta and his friends for a few minutes, before taking selfies with the group and heading out.