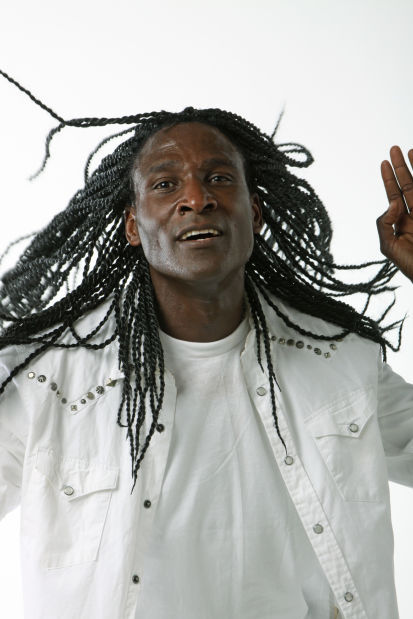 When Bassirima Soro singed on to do the Imagine No Malaria benefit concert Saturday ,he didin't expect he would get the disease before the show.
The Tucson musician and retired marathon runner — who sings under the name K-Bass — was visiting family in his home country of Ivory Coast in September, when a side trip to a sick relative in neighboring Mali resulted in infection.
He had already returned to the States when he started showing symptoms — chills, fever and fatigue.
Malaria has an incubation period of 10 days to four weeks, according to the Center For Disease Control.
"My nurse practitioner told me to go immediately to the emergency room," Soro said. "If left untreated, malaria will kill you."
He spent the good part of a week at Universityof Arizona Medical Center.
The experience only strengthened his decision to perform the benefit this Saturday at the Berger Performing Arts Center.
A serious musician for nearly a decade, Soro will perform tracks from his two studio albums, as well as songs from a third release that is due out some time in the next six months.
He plays a blend of reggae and West African pop with a style that incorporates rhythms from Mali, Ivory Coast and Senegal.
Songs are sung in English, French and the West African language of Bambara.
They reflect Soro's upbringing. He sings about poverty and the effects of war, with the occasional love song slipped into the mix.
"We can disagree on politics and other issues," he said. "The only thing we all agree on, is when a love song is playing, people listen."
Soro has long been an advocate for malaria prevention. Having grown up in West Africa, and as a registered nurse, he knows the role poverty plays in taking the appropriate steps to avoid the disease.
Only about 1,500 cases of malaria are diagnosed in the United States each year, according to the CDC, but the rate is much higher globally.
More than 200 million cases were recorded in 2010, resulting in more than 600,000 deaths, according to the World Health Organization.
Most of those deaths were African children, the WHO report said.
Imagine No Malaria is a faith-based program created by the United Methodist Church
"(Malaria) is such a big deal in Africa," Soro said. "It will kill you if you don't have access to the proper medication."