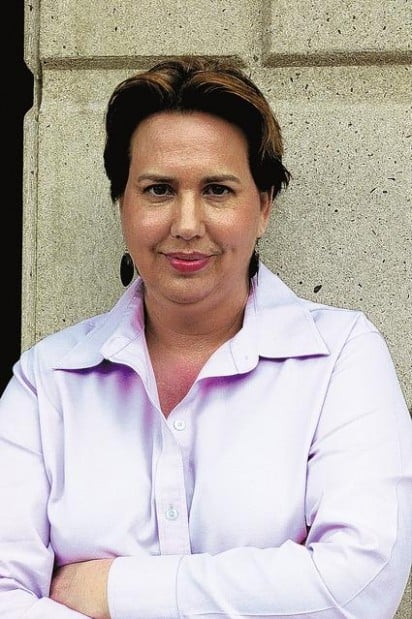 Tucson becomes a hotbed of Mexican cinema this weekend, thanks to the Cine México Film Festival.
The third annual festival, which includes screenings and filmmaker discussions, runs today through Sunday at the Loft Cinema, 3233 E. Speedway. A ticket to each screening is $5, and all-festival passes are $20. They're available at the Loft box office. For the complete schedule, visit loftcinema.org.
The Hanson Film Institute is presenting the festival, along with the Loft, Cinema Tropical and Tucson's Mexican Consulate.
Hanson Film Institute program director Vicky Westover, who was a festival director and programmer in the Baltimore-Washington, D.C., area, before helping start the Cine México series, spoke to the Star about the festival via telephone.
With the recent Oscar attention, Mexican film seems to be on the upswing.
"It really is an exciting time for Mexican film. I think America sort of was woken up to the wonderfulness of Mexican film probably with 'Amores Perros,' which came out in 2000. I'd say as a film programmer myself, that's when I started looking seriously at the films coming out of Mexico for the first time in quite a long time."
What's your favorite Mexican film?
"I still love 'Amores Perros.' And also 'Y Tu Mamá También' was another one I was really delighted with."
What are you excited about with this year's festival?
"I'm really excited to see two films. 'More Than Anything in the World' (3 p.m. Saturday) by Andrés León Becker. I'm really thrilled that he is able to come. This is a film that programmers single out as being a favorite. I also want to see 'In the Pit' (5:30 p.m. Friday), the doc that's making the rounds. It won the best-world-documentary award at Sundance 2006. I'm looking forward to all of them."
What's special about Mexican film?
"Two things. There's obviously great passion that comes out of the films, and they're absolute visual stunners. I think it's really amazing that so many great films are coming out of Mexico because the funding opportunities for Mexican films in Mexico itself are not good at all. It's really hard for filmmakers in Mexico to make films."
How has the festival evolved?
"I think we have probably the best programming around. We use this programmer in New York, Carlos Gutierrez. He's based in New York and the executive director for Cinema Tropical, the primary distributor for Latin American cinema in the U.S. He's created a model for distributing niche films in America, and other people are looking to him for that model with their films.
"Carlos is Mexican, and I've been working with him a number of years, developing a relationship with him. He's probably one of the keys to Cine México, really. He really knows Mexican cinema and is one of the best programmers in maybe the world. Working with us, he gives us a quality of programming that is as high as you can find."
What would you like the festival to become?
"The vision from the beginning was always to be the premier Mexican film festival in the U.S. and have people from around the nation actually come here to see this. The reputation is building, and we'd like to bring in more and more producers and directors from Mexico. We're hoping eventually people are traveling here to see the festival."
What kind of crowd are you hoping to attract?
"The concept from the beginning was really to make this a festival for the people of Tucson. We intentionally keep ticket prices very low. A lot of festivals have a high-priced, opening-night exclusive party at the beginning of the festival, and then another one at the end, but we keep the festival accessible to everybody.
"That's what we were really happy about from the first year is that really came to pass. The theater was full with an incredibly diverse group of people, socially, economically and racially. We had families old and young. That's what we wanted, not an elite art sort of festival. We try to program films to be popular and enjoyable."