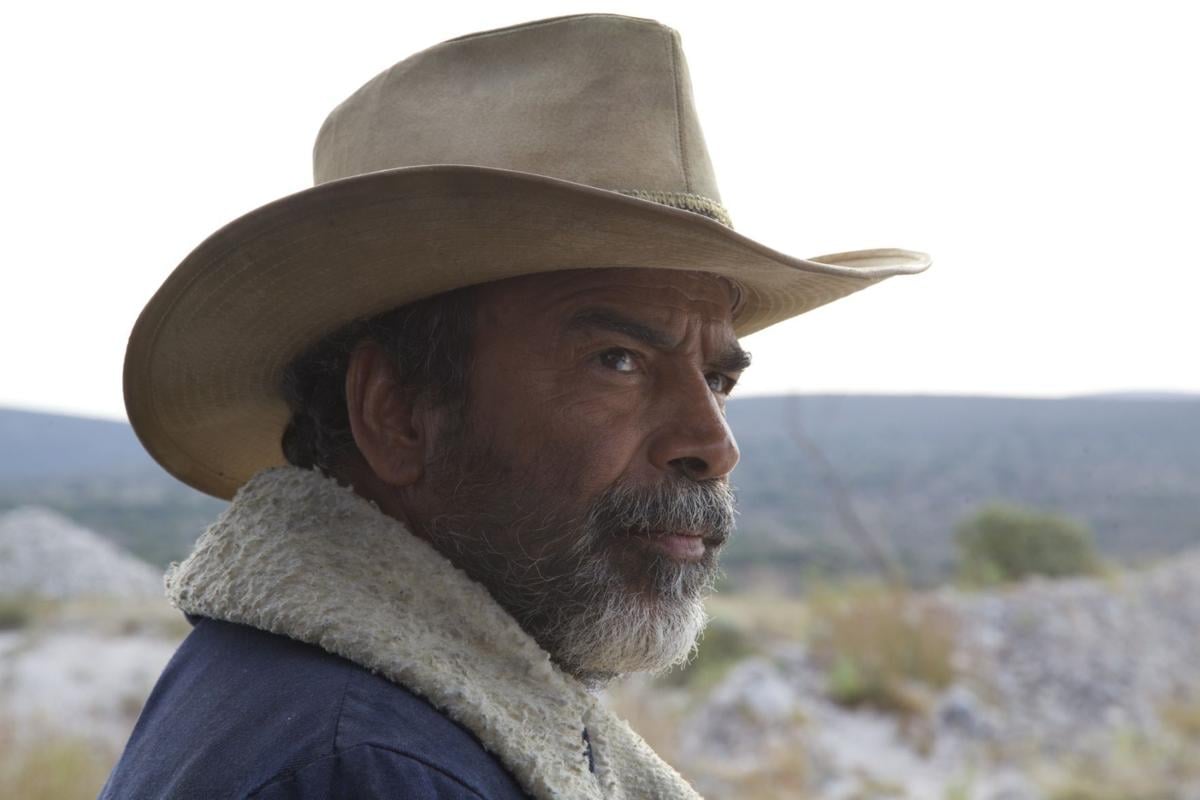 One day while driving on a freeway, in an isolated part of Mexico, Celso García came across a lonely road crew painting the thin yellow dividing line.
The young movie director was in the middle of nowhere, but then that's where some of the best ideas are born.
"The context was almost immediate," said García. "My imagination took over."
He wondered who were these men and what did they talk about? What where their stories and what were dreams while they methodically lay down the yellow stripe.
The idea that came to García was to make a movie, create imaginary characters, lives and dialogue. It sounded good to him when he completed his road trip.
So García, who had written and directed several short films, set out on a different cinematic road trip. He decided to write a full-length feature.
The result, after more than a year of writing, was 2015's "The Thin Yellow Line," staring Damián Alcazar, an award-winning work that will be screened Saturday, April 23, in Tucson ahead of its national release.
Tucson's Hanson Film Institute and Cinema Tropical of New York City will host García and the film at Saturday's Tucson Cine México at the Harkins Tucson Spectrum 18 at West Irvington Road and Interstate 19. García will receive Tucson Cine Mexico's Jaguar Award for Feature Directorial Debut.
The film swept the Guadalajara International Film Festival in 2015 for Best Screenplay, Special Jury Prize, Audience Award, and Mexican Film Critics Award, and earned the Best Latin-American Film at the Montreal Film Festival and Grand Newcomer Award at the Mannheim-Heidelberg Film Festival. The "Thin Yellow Line" has screened at 33 film festivals worldwide and won 14 international awards.
Not bad for a film whose premise was pooh-poohed by some of García's film friends.
"They thought I was crazy," said García in a recent telephone interview. They suggested he do a short film. Writing a longer film about men painting a yellow line on a distant road, well, would not be that interesting.
But García, a patient and creative writer, followed his muse. He created a well-structured film, examining the lives of the workers and their musings, and well balanced between humor and seriousness.
The 39-year-old said while writing his film, he received critical comments that spurred him on. Now with an armful of awards, he is likely to propel forward on a similar path that has been taken by other successful Mexican directors and screenwriters like Patricia Riggen ("The 33," "Under the Same Moon"), Alejandro González Iñárritu ("The Revenant," "Birdman," "Babel"), Guillermo del Toro ("Cronos" and "Hellboy") and Alfonso Cuarón ("Gravity," "Children of Men" and "Y Tu Mamá También).
"It is a dream that all directors have," García said.