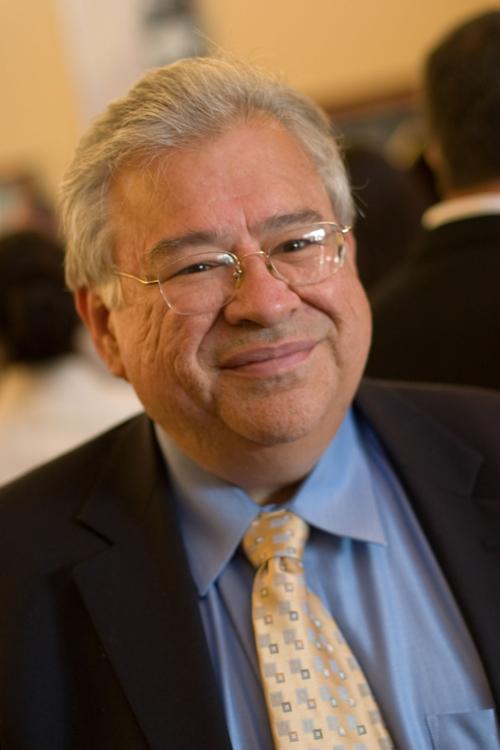 The Hanson Film Institute kicks off Friday, April 29, a new series of presentations by notables in film and television with producer Moctesuma Esparza, whose films have promoted Latino actors and themes.
Esparza has spent more than 40 years working in film and TV. His movies include "Selena," with Jennifer Lopez and "The Milagro Beanfield War," directed by Robert Redford, and TV films "Introducing Dorothy Dandridge" with Halle Berry and "Walkout," directed by Edward James Olmos.
The conversation with Esparza will be moderated by Peter Murrieta, a Tucson native and Emmy Award winning producer. The free talk will be held at 7 p.m. at the Fox Tucson Theatre, 17 W. Congress St.
Diversity or the lack of it in Hollywood is expected to be front and center of the discussion.
Reached at his Los Angeles office, Esparza said the discussion of the progress of racial diversity in films is "both subjective and objective."
There is progress because of the increasing discussion inside and outside the film industry. At the 88th Academy Awards ceremony, for example, controversy erupted over the lack of people of color in the nominations.
But much of the focus has been on the lack of African-Americans in front and behind the cameras; there has been little focus on Latino representation in Hollywood.
"We all need to speak up for that to be a true societal inclusion," said Esparza who emerged from the late '60s Chicano civil rights movement before moving on to film school.
While there are a handful of Latino actors in Hollywood, there used to be more, Esparza said. "We're worse off today than we were 50-60 years ago."
Ricardo Montalban, Rita Hayworth, Cesar Romero, Gilbert Roland, Katy Jurado, and Dolores del Rio are some of the Latinos and Latinas the veteran producer named who could carry a film.
Many of today's better known Latino and Latina actors, Javier Bardem, Antonio Banderas, and Penelope Cruz, are Europeans and "not subject to the historical forces that shape our discussion today."
It's incumbent on the film and television industry to create paths for young people of color, who have compelling stories and experiences, to get into the business and prove their talent, Esparza said.
"The studios don't know us and until they get to know us they won't get over their aversion to take a risk."
Ernesto "Neto" Portillo Jr. is editor of La Estrella de Tucsón. Contact him at netopjr@tucson.com or at 573-4187.