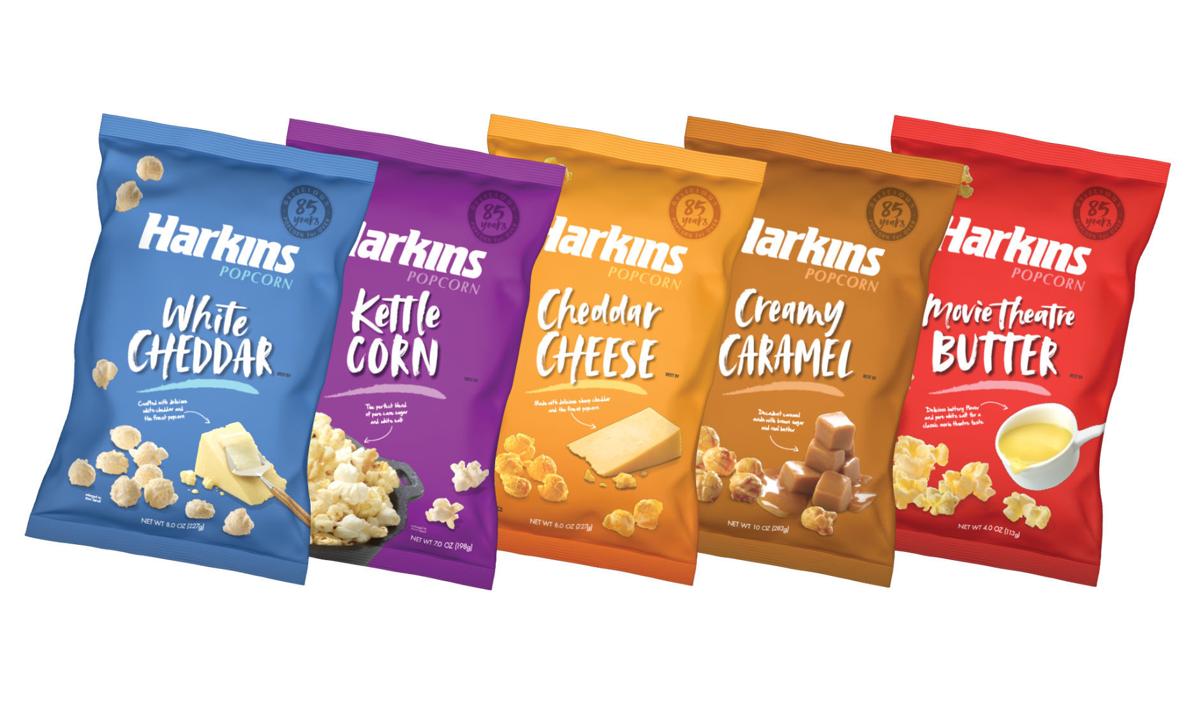 Over the past 30 years, Harkins Theatres' popcorn has consistently taken home top honors in newspaper-sponsored, reader-voted best-of contests, including the Arizona Daily Star's.
There's a reason: The popcorn is addictively awesome.
And now we don't have to sit through a movie to enjoy it.
Harkins, which was founded in Scottsdale in 1933 and has 34 theaters in five states, is now selling its signature line of popcorn at Circle K, Fry's and Bashas' stores statewide.
Harkins is the only movie theater company to sell its popcorn outside the cineplex, company officials said in a news release.
"We have been in the popcorn business as long as we've been in the movie theatre business," Harkins' owner Dan Harkins, son of founder Red Harkins, said in a written statement. "We are incredibly passionate about our popcorn and are thrilled to have the opportunity to bring this new product line to grocery and convenience stores."
Harkins popcorn comes in five varieties — slightly sweet Kettle Corn; decadent Creamy Caramel that will remind you of Cracker Jacks, only sweeter and sans the peanuts and prize; rich Cheddar Cheese; savory White Cheddar; and the original and fan favorite Movie Theatre Butter, which tastes like the popcorn you get when you go to either of the two Harkins Theaters in Tucson: Tucson Spectrum 18 on the southwest side and Marana's Arizona Pavilions 12.
Prices vary by store, but the large bags, sold at Frys and Bashas, run $3.49 to $3.99. Circle K sells only the small bags for $1.29, Harkins officials said.
The Harkins family has operated Harkins, which calls itself the largest independently owned theater company in the country, for 86 years.
Contact reporter Cathalena E. Burch at cburch@tucson.com or 573-4642. On Twitter @Starburch