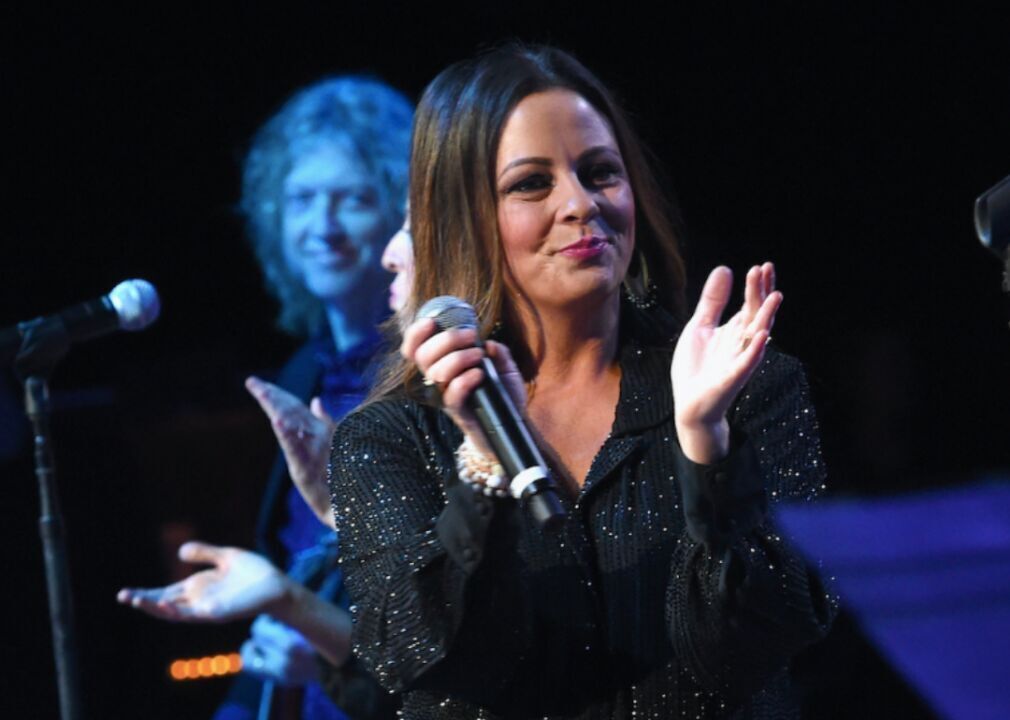 This weekend, the Fox is giving us an entertaining alternative to our usual post-turkey day options, which usually fixate on mulling over ideas to repurpose the Thanksgiving leftovers and mapping out Black Friday shopping strategies.
Let's call it the "Fox Theatre Welcome to Christmas Weekend:" over three days, the Fox will present two Christmas concerts and one of the most iconic Christmas movies.
The Fox, 17 W. Congress St., is just getting started. There are several other holiday events planned in December including the popular Mariachi Sol de Mexico's "José Hernandez Merry-Achi Christmas" on Dec. 9, An Irish Christmas 2021 on Dec. 10 and the Khris Dodge-produced Tucson holiday show "In the Christmas Mood: A Holiday Music Spectacular" on Dec. 18.
Country Christmas
Country singer Sara Evans kicks things off Friday, Nov. 26, with "Sara Evans Blue Christmas Tour," her 10th annual holiday tour. The 10-city tour opens in Tucson and will draw from the country singer's "At Christmas" album with some of her pop-country hits ("Born to Fly," "A Little Bit Stranger," "Suds in the Bucket") sprinkled in.
The concert starts at 7:30 p.m. and tickets are $42.50 to $87.50.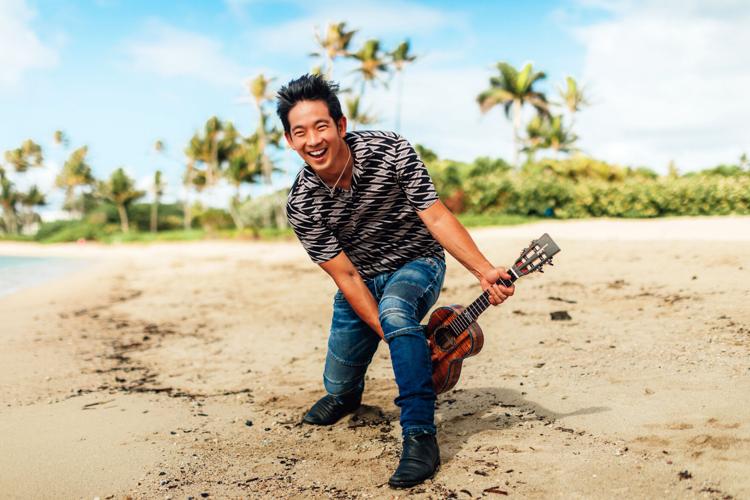 Hawaiian Christmas
Ukelele virtuoso Jake Shimabukuro is bringing a musical taste of his native Hawaii to the Sonoran Desert with his holiday tour "Christmas in Hawaii" on Saturday, Nov. 27.
The tour is a first for Shimabukuro, who has been a regular on Tucson stages for more than a decade.
"I have never done a Christmas tour like this before so I am excited," he said from a concert stop last week in Asheville, North Carolina.
He opened the holiday tour in Nashville in early November and will stop in nearly a dozen cities before it wraps up in his native Honolulu days before Christmas.
Unlike his regular shows, which feature him solo on ukelele, Shimabukuro is bringing a vocalist, "The Voice" finalist Thunderstorm Artis, to help sing classic holiday carols. He also will be backed by bass player Jackson Waldhoff and percussionist Taku Hirano.
In addition to holiday classics, Shimabukuro said he will perform a few of his original works alongside some audience-favorite covers.
This will be the first time we've seen him here since he played the Rialto Theatre in May 2019.
Saturday's concert starts at 7:30 p.m. Tickets are $25 to $42.50.
Christmas classic
Fun fact: The No. 1 Christmas movie of all time according to almost every poll from USA Today to Thrilllist is the 1946 classic "It's A Wonderful Life."
OK, Forbes magazine was an outlier, naming Bruce Willis's thriller "Die Hard" as the top Christmas movie.
The second best by most polls? "A Christmas Story."
What American boy in 1940 didn't share Ralphie's Christmas wish for an "official Red Ryder, carbine action, 200-shot, range model air rifle, with a compass in the stock and this thing that tells time?" And who can forget Santa's warning "You'll shoot your eye out, kid!" that foretold of future calamity?
The movie is showing on Fox's big screen at 2 p.m. Sunday, Nov. 28. Tickets are $7.50.