After nearly a year of working on their thesis films, 14 seniors at the University of Arizona's School of Theatre, Film and Television will show their work for the first time before graduating this May. From personal stories of death and loss to hilariously awkward and relatable accounts of dating life, these young filmmakers have produced a lineup of creative, original cinema.
The annual "I Dream in Widescreen" showcase serves as the first major unveiling of student work where they compete for awards in nine categories. The jurors at this year's showcase include filmmakers Allison Anders and Tyler Gillett, as well as L.A. Times film critic Katie Walsh.
For Associate Professor Lisanne Skyler, who has been working with these students for 2½ years, this is the culmination of everything that they have learned during their time in the program and their progress as filmmakers is made evident.
"By the end of this process, through finalizing every frame, every sound choice, making every color choice, deciding what music they're going to use, it's clear what they're trying to say," Skyler said. "And I think that's really an accomplishment because each of them is sharing with us a unique way of looking at the world, at our culture."
THE FILMMAKERS Stephanie Silva — "The First Thanksgiving"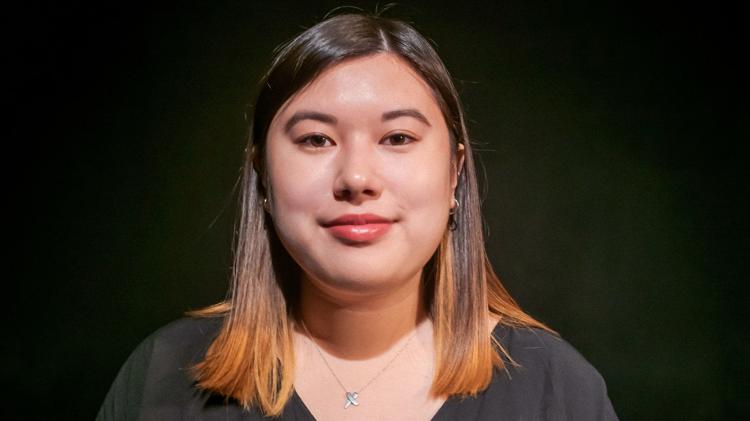 Stephanie Silva found inspiration for "The First Thanksgiving" in her own family's experience. The film tells the story of a teenage girl and her family who immigrate to the U.S. from Mexico and experience their first Thanksgiving. Silva said she feels "like a lot of other people can relate to having their first Thanksgiving after they immigrate to the U.S. and having that understanding that it's all about family, being together and celebrating one another."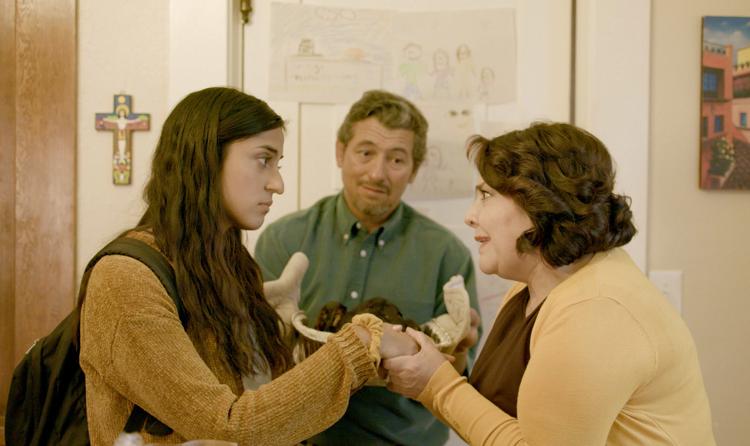 Film Inspirations: "I'm inspired by peers. They are super-talented and super-creative. I'm also inspired by artists such as Wes Anderson, but also artists like Frida Kahlo. I get inspiration from everywhere and anywhere."
Challenges: "Casting was difficult because I needed to find actors that were Latinx and bilingual. I didn't think it would be difficult, but luckily I found an amazing cast who plays an amazing family and really brought my story to life."
What's Next: With a job already lined up after graduation, Silva will be moving to Los Angeles this summer and will be working at the National Association of Latino Independent Producers as a Digital Production Coordinator. "I am so excited to work for a nonprofit with a message that I believe in," she said. "Which is that there are so many stories to share, and they need to be more inclusive."
Hannah Sweet — "Desert Flesh"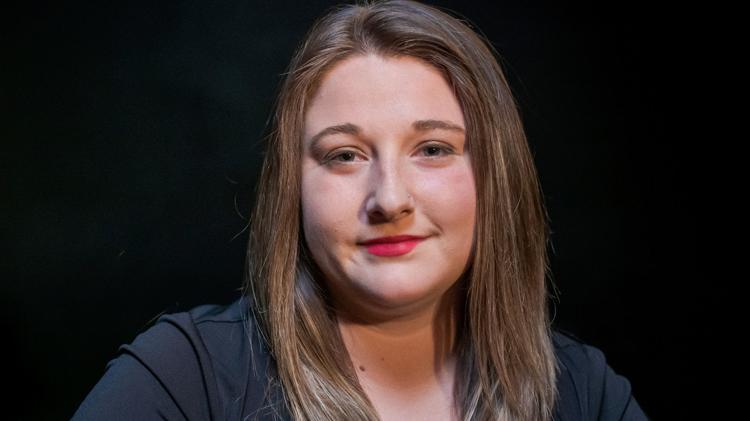 Directed by aspiring director of photography Hannah Sweet, "Desert Flesh" is a mixture of narrative and experimental styles, and explores themes of entrapment and familial relationships. "In a world filled with death and decay, a young woman starts to question what she has been told," said Sweet about the film.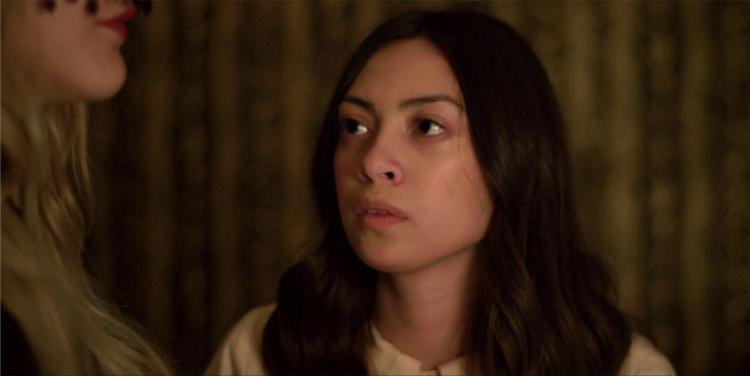 Film Inspirations: Ari Aster, Maya Deren, Cristian Mungiu, Salvador Dali and Rene Magritte (painter)
Challenges: "The filmmaking process is a long challenge in itself. While the on-set process went relatively smoothly, I think one of the biggest challenges was creating this surreal world inside a contained space of the house. The outside world was entirely black, so that was a production challenge when showing the window. We had to make sure it was infinite black. It was definitely a challenge to make sure the look of the film sold, because if not, then the film would have failed."
What's next: Following graduation, Sweet plans on moving to Los Angeles to pursue a career in production.
Alex Zhao — "Artificial Incompetence"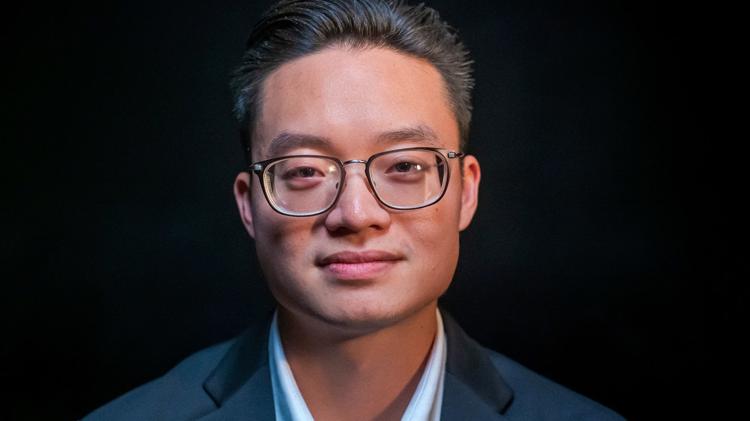 Growing up with the rise of video technology, Alex Zhao always had an interest in filmmaking. In his film, "Artificial Incompetence," Zhao tells the story of an art student who must save her roommates from a rogue robot and its army of smart technology. Most of Zhao's work, he says, "usually starts off from a small funny joke or something, and then just expands from there." For this film, he wanted to comment on internet culture, its reaction to smart technology and all that it might be capable of.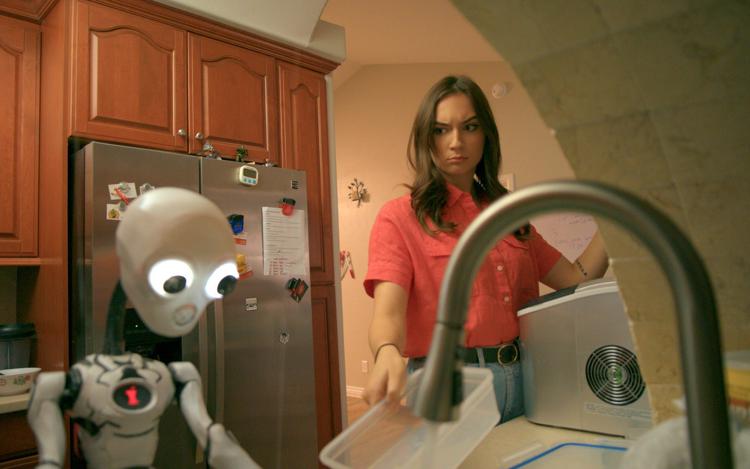 Film Inspirations: "My biggest inspirations right now are my fellow classmates and seeing how they do their work and seeing their strengths."
Challenges: "The biggest challenge through this whole process has just been me. I just feel like every day it's a battle with yourself. Seventy percent of the time you're like, 'this is a terrible idea, I'm no good at this, what was I thinking?' But other days you feel like you're the best in the world. It's basically a whole roller coaster of just dealing with yourself."
What's next: After graduation, Zhao wants to travel, meet new people and get into set work. "I'm not trying to be a big shot," he said.
Alexandra Rickards — "Waiting for Vienna"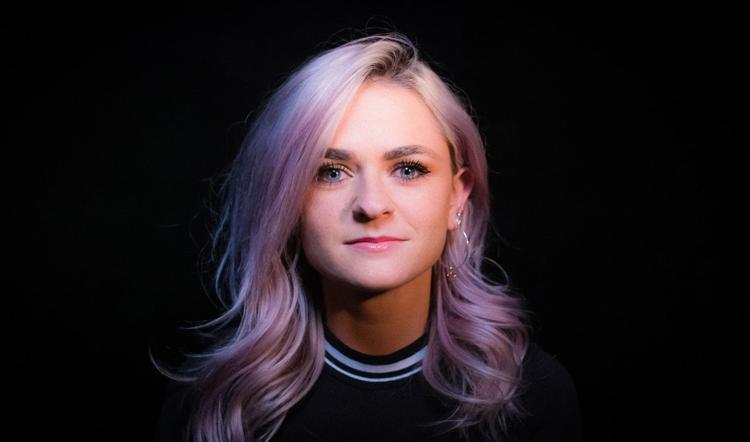 Inspired by a short story that her dad wrote based on a nightmare, "Waiting for Vienna" by Alexandra Rickards is the story of a grieving father who is invited on a camping trip by his childhood best friend and is forced to either succumb to his tragic past or enter an uncertain future. Rickards said her dad is her best friend, and it was important to her that she be able to bring this story to life. "This is just something I wanted to do for him," she said.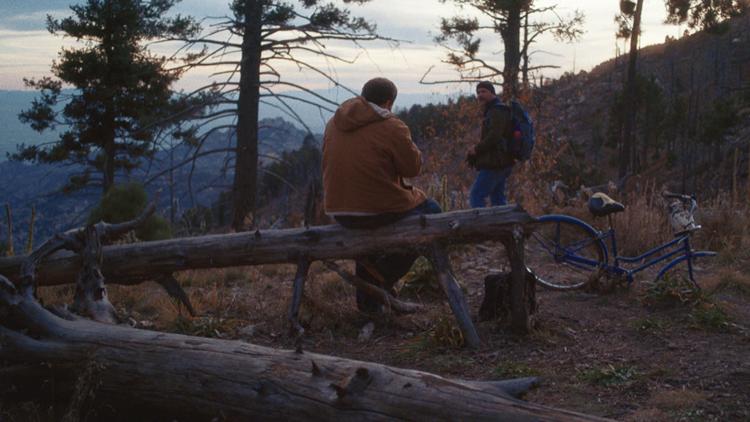 Film Inspirations: Jordan Peele, Yorgos Lanthimos
Challenges: "This is a story about a father who loses his daughter, so I think the hardest part for me is trying to put myself in the headspace of a father. It's hard to really understand what those emotions and feelings would actually be like."
What's next: After graduation, Rickards wants to live in Atlanta and "be engulfed in the film world." She hopes to work on lower-budget, thriller films.
Sam Weisband — "Pick-Me-Up"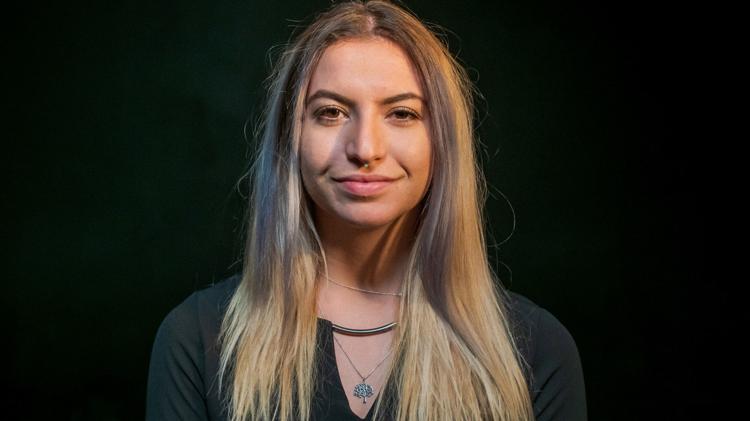 An unfortunate incident in Los Angeles was the inspiration for Sam Weisband's "Pick-Me-Up." "It's based on a true story of when I went to L.A. and got my car towed, and I tried to call a bunch of people, and no one was helpful, except for what ended up being my Lyft driver," she said. "He was this really eccentric, Russian man who kind of gave me some life advice that I was not expecting." In this lighthearted comedy, Weisband hopes people will come away realizing "nothing is so detrimental that you need to lose your head over it."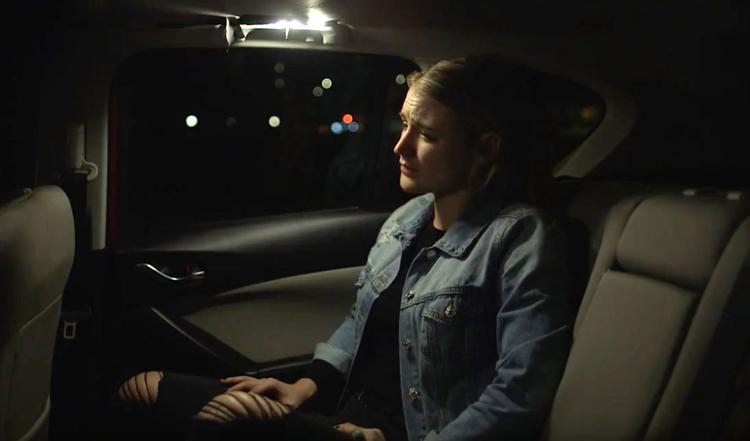 Film Inspirations: Amy Poehler, Tina Fey
Challenges: "I think as a student filmmaker, it's really hard to be able to pay everyone, and if you can't pay everyone, then it's really hard to get people to be as devoted as you are to basically just a passion project. So, I think one of the biggest challenges was figuring out how to accomplish all the things without losing my mind and doing it all on my own."
What's next: After traveling for a bit this summer, Weisband hopes to move to L.A. and get a job in a writer's room for a comedy series.
Cory Gilchrist — "Signature"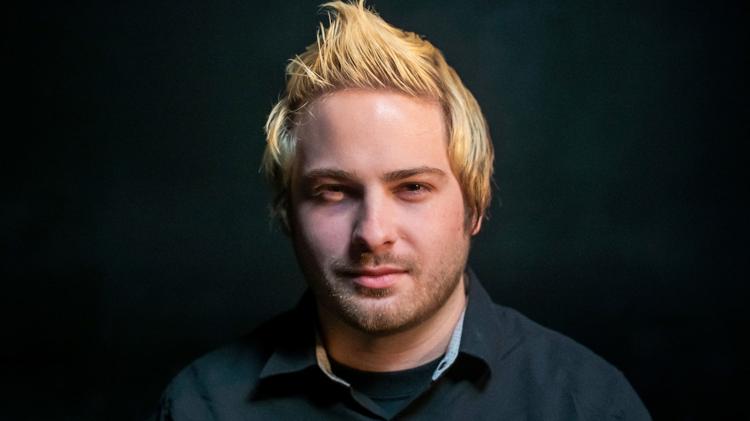 As an action movie enthusiast, Cory Gilchrist wrote "Signature" about a crime that can only be solved by a handwriting expert, with only a single signature as evidence. This detective/mystery film was inspired by Gilchrist's own collection of signatures.
"I think I've always been fascinated by signatures, and I've been collecting signatures my whole life, like celebrity and sports signatures," he said. "What really kind of gave me this idea is that everyone's autograph is different — no two are the same — and it's almost as unique as someone's fingerprint."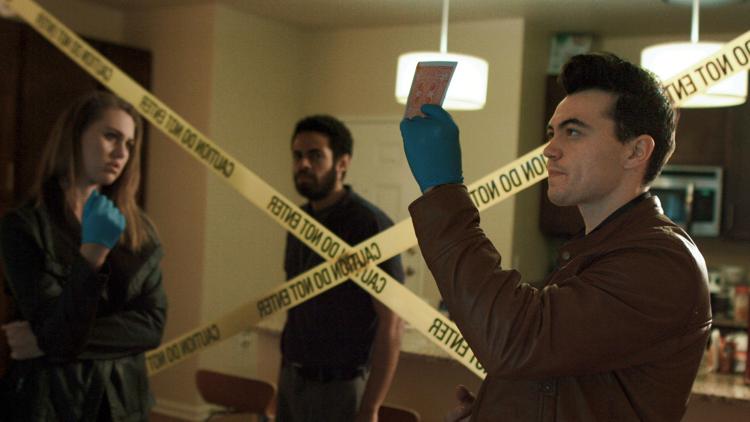 Film Inspirations: Sylvester Stallone, Michael Bay
Challenges: "My major challenge was I actually had to do a full reshoot. We shot it once, and it kind of ended up being a rush into production. The script wasn't really ready, the locations were a little sketchy, but we still went for it. We got everything we needed, but when I went back to look at the footage, I realized it wasn't really my vision."
What's next: Gilchrist will be heading to Miami this summer and eventually wants to work as a feature film director on action and adventure films.
Hannah Akins — "Porchlight"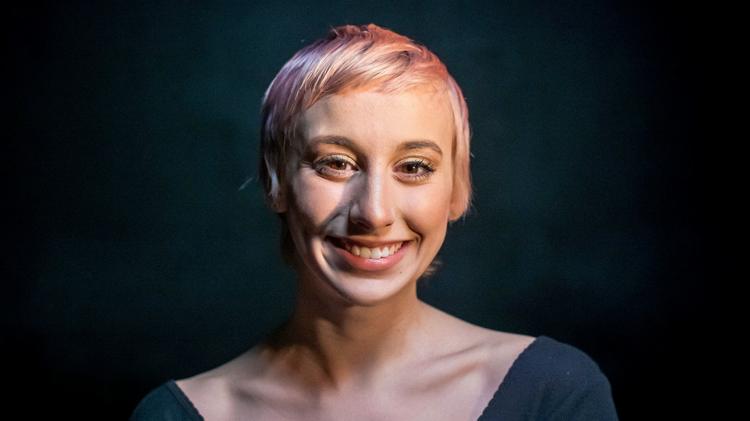 In the summer of 2017, Hannah Akins' older sister committed suicide. In her film, "Porchlight," she tells her family's story. "She was 28, and she had two kids," she said. "I was having a hard time thinking of anything else, and so I pretty much just wrote about the night that we all found out what happened." Akins said her parents actually play themselves in the film and it has been valuable for all of them to be able to work together on the project.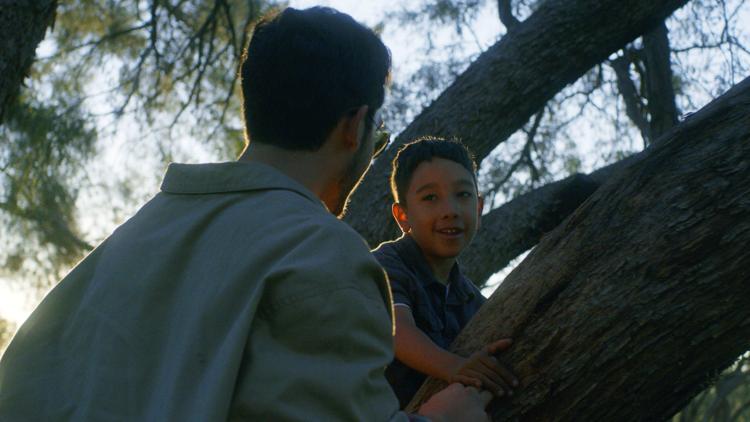 Film Inspirations: Ingmar Bergman, Yorgos Lanthimos
Challenges: "I'd say the biggest challenge has been working the real story into a fictionalized script in a way that keeps story logic and is also somewhat respectful of what actually happened."
What's next: "I really like art in general. I really want to create in any way possible. I love film, and I really want to continue with it, work in the industry, work around creatives and get my foot in the door. Eventually, I would love to keep writing and directing."
Ben Weinstein — "Just Dinner with Friends"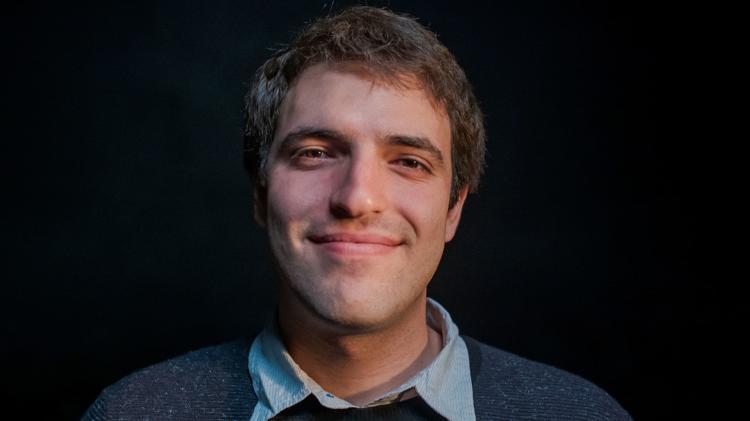 Ben Weinstein's "Just Dinner with Friends" is a playful romantic comedy about a man who goes to dinner with his ex-girlfriend, to which she brings her new boyfriend. "I had a girlfriend back in like high school and after we broke up, people told me that she was seeing someone else and that he was just like me," he said. "So it's kind of like those times when you're about to do something and your brain goes through every worst possible case scenario … so this script idea sort of came from this worst-case scenario concept."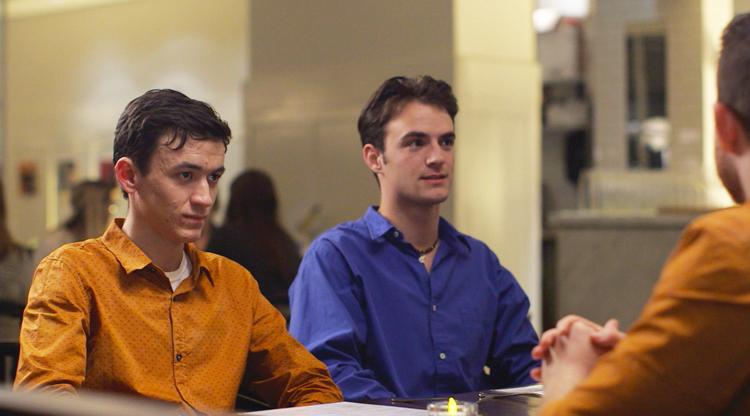 Film Inspirations: Seinfeld, 21 Jump Street
Challenges: "Personally, I'm more of a writer than a hardware person. I couldn't tell you what lights to use. I had other people make those decisions. … So, a lot of the physical production stuff was challenging. I ended up losing a lot of sound, so I had to kind of regenerate a lot of it."
What's next: Ideally, Weinstein would like to move to Los Angeles and work in animated kids television, eventually as a showrunner.
Nolan Veneklasen — "Pride of the Lion"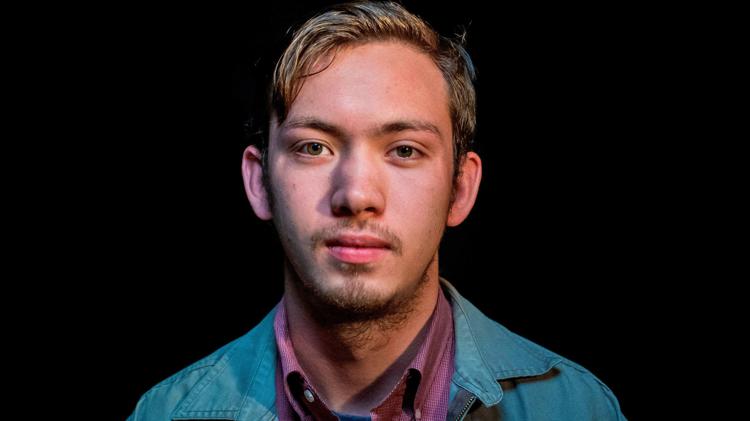 According to director Nolan Veneklasen, "Pride of the Lion" is "a playful and vicious high school story about an older brother who must decide between making friends or risk constant embarrassment by his little Chinese brother."
In creating this film, Veneklasen said he was inspired by personal experience, his Chinese American identity and the exploration of "both sides of the American-Asian experience; wanting to be just like everyone else or standing out and embracing your differences from the rest."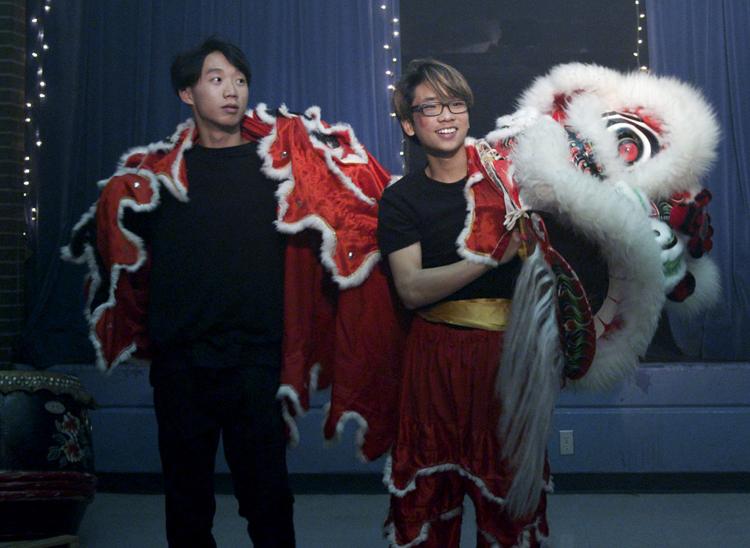 Film Inspirations: "I have always been inspired by kung fu movies, action, thrillers, comedies and even music videos. Some of my favorite kung fu filmmakers are Jackie Chan, Stephen Chow and Bruce Lee."
Challenges: "Our films have been our babies in the making for the last nine months. We have seen them grow and change from the script writing process to reshoots and the editing room. I think the hardest part is developing with your story as it goes through the different phases and allowing yourself to let go of personal expectations of the film before it's finished."
What's next: Veneklasen plans to stay in Tucson for a year after graduation to work on music videos for local hip hop artists. For this young filmmaker, "YouTube and streaming platforms are the future of independent web content."
OTHER FEATURED FILMMAKERS
Rachel Buttenhoff — "Group": The story of a girl "who is only going to therapy for a signature, until a fellow patient decides to challenge her."
Tasnim Boufelfel — "99¢ Dreams": "A fragmented exploration of memory, consciousness and lost time, told through the experiences of a few community members in a small town."
Michael Eppinette — "Clever Girl": With an imagination filled with evocative creatures, Michael Eppinette wrote "Clever Girl" about Dr. Evie Fleming, who is at the peak of scientific stardom, and "is horrified to find that her genius mutant dino-bird has gone rogue … on live television."
Aaron Cargile — "Ochre": The true story of the priceless Willem DeKooning painting, which was recently returned to the University of Arizona Museum of Art after being stolen over 30 years ago.
Andres Carr (Sound Supervisor): As an aspiring sound designer, Andres Carr has worked as a sound supervisor for all of this year's senior films. He personally did sound design for "The First Thanksgiving," "Porchlight" and "Clever Girl."