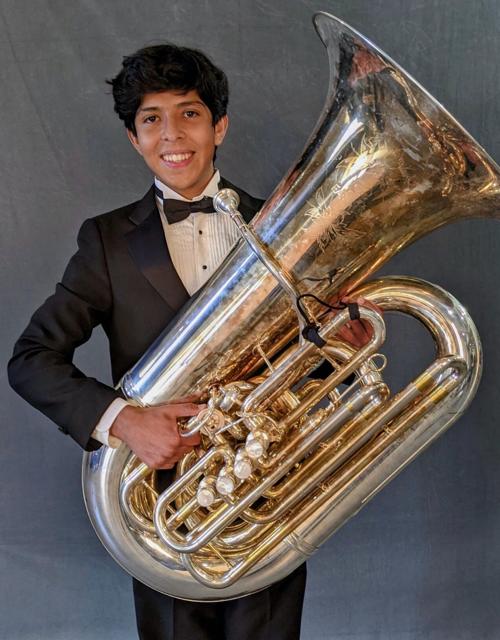 Five Tucson high school musicians will join more than 200 of their peers from around the country this summer for the prestigious 2021 Carnegie Hall National Youth Ensembles of the United States program.
The members come from 41 states and represent what Carnegie Hall says are the finest young musicians in the country. The teens were selected through an audition process and will participate in a month-long musical residency at the State University of New York Purchase College campus in July.
The students were selected for three ensembles: the National Youth Orchestra, the National Youth Orchestra 2 and the National Youth Orchestra Jazz ensemble.
The Tucson teens participating are:
Trumpet player Jeremy Bryant, National Youth Orchestra
Bass player Grant Thomas, National Youth Orchestra
Tuba player Diego Jaquez, National Youth Orchestra 2
Trumpeter Cameron Davidson, National Youth Orchestra Jazz
Trombonist Denali Kauffman, National Youth Orchestra Jazz
Throughout the program, the teens will work with leading American conductors including Mei-Ann Chen, who has guested several times in recent years with the Tucson Symphony Orchestra, and James Ross, music director of the Alexandria Symphony Orchestra, who leads the National Youth Orchestra faculty.
The teens will participate in workshops and classes to hone their music skills. But due to COVID-19 protocols, the group will not perform at Carnegie Hall — a highlight of past programs — because the storied hall is still closed. Nor will the group be able to tour as part of the residency, which was another highlight of the program.