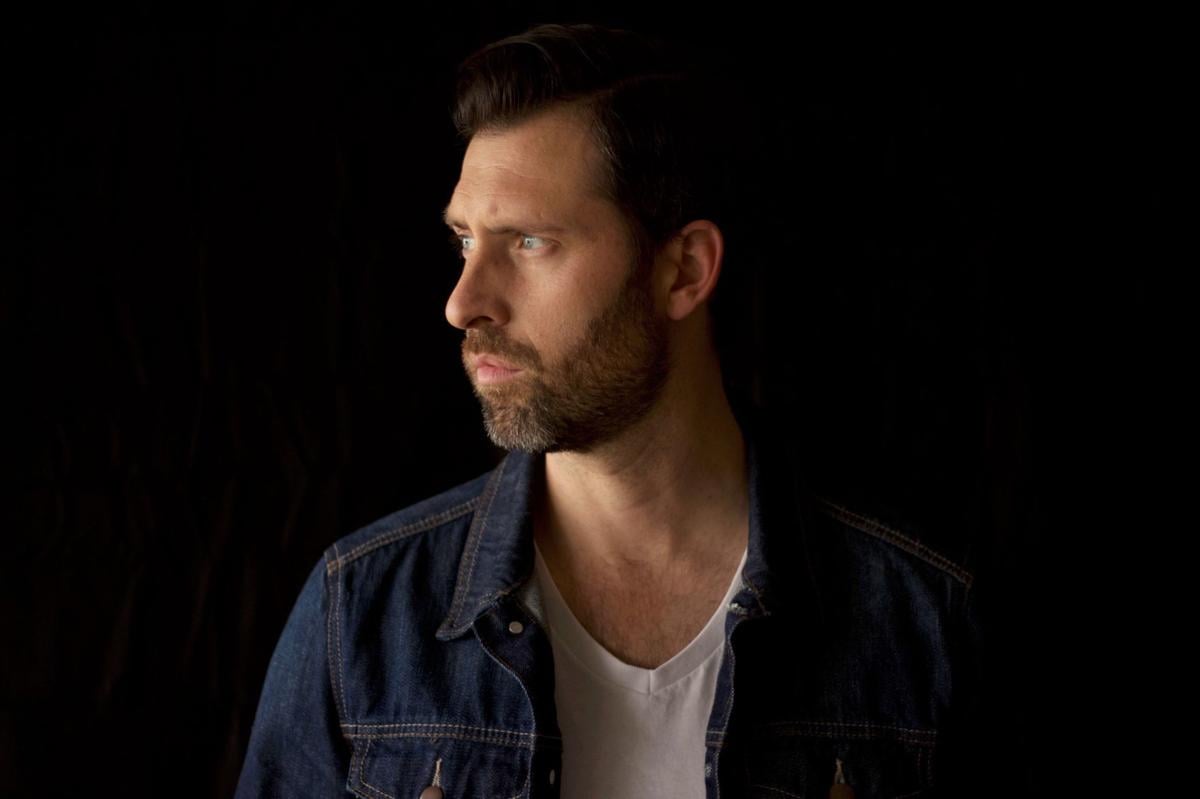 On the opening track of his soon-to-drop debut album "All My Fires," Tucson singer-songwriter Adam Townsend promises to "bring the flowers every morning and make her breakfast in her bed" as a way to lure back a lost love.
On the very next song, he holds on to his love and pledges "I'm never going to let you go," with nods to beach-soaked reggae.
Over the album's 11 songs, Townsend shows off some pretty impressive vocal chops as he goes from pop on that opening song and the toe-tapping "Beautiful Life" to blues on the sobering "Whiskey." He switches gears to soulful gospel on the stunning blues-infused "Split" before tip-toeing into pop country on "Hurricane," a duet with 16-year-old rising Nashville talent Lindsey Lomis that is one of the album's pleasant surprises. The vocal pairing sounds so natural and organic you would think Townsend and Lomis had been singing together for years.
"I like to think this album has one foot firmly planted in the past, but also one foot in the present," Townsend said last week of the album that he recorded in Nashville with Grammy-nominated producer Andrija Tokic (Alabama Shakes, Langhorne Slim, Benjamin Booker).
"I'm a singer/songwriter at heart, but these songs have a lot of influence from multiple genres," he added, including inspiration from soul, folk, blues and gospel.
Townsend, 34, will give Tucson a taste of the album that was 10 years in the making when he plays a CD release concert on Friday, June 7, at Club Congress downtown. Tucson's Night Weather will open the show.
In an email interview, Townsend, who plays about a dozen shows a month including at Mercado San Agustín, Club Congress, Tucson Hop Shop, and Jácome Plaza, gave us a little insight into his songwriting philosophy and what he would like to do with his music.
Personal file: Townsend graduated from Canyon del Oro High School and earned a bachelor's degree in history from the University of Arizona. He and his wife, Elena, have a son, Jude.
His path to music: "Both my parents are very musical so I was lucky enough to be raised with an awareness of great music: The Beatles, Stevie Wonder, Otis Redding. ... It wasn't until I was a teenager when it became a more serious drive. Writing songs and playing guitar and piano was a way for me to release my creativity."
How he describes his music: "I like to call it indie-soul. It has components of indie rock, singer-songwriter and folk sounds, but there's also this heavy dose of soul influence throughout my music."
A 10-year journey with roadblocks: "After college I moved to San Diego. In that time I started a career in behavioral therapy working with autistic children. Soon after that I got married. ... A few weeks after our wedding my wife and I learned that her mother had come out of remission with stage IV breast cancer. As aggressive as it was, we decided to move in and spend as much time with her as she had left. We were lucky enough to have five beautiful more years with her. In those five years our family blossomed as we welcomed a son, Jude. Life was a rollercoaster, and the timing just wasn't right to pursue music more than just a hobby. I kept my dream alive by continuing to write new songs, and playing gigs around San Diego when I had the time. After losing my mother-in-law, the next few years seemed like a blur. We moved our family back home to Tucson, and I slowly began to cultivate a space for myself in the Tucson music scene. I've spent the last three years working full time, writing and gigging whenever and wherever I could."
Writing what feels real: "I wouldn't say I have a specific philosophy exactly, aside from writing what feels true and authentic to myself and to the music. For me, the music and the melody typically come to me first and the lyrics second. Inspiration truly hits me from all sorts of places, and I think I speak for a lot of songwriters when I say we draw inspiration from everywhere. I tend to write from my own experiences or strong feelings I've had."
Hoping to make a connection through his music: "Ultimately I hope listeners truly enjoy the album and feel a connection to the music. I've put a lot of myself into these songs and I hope it resonates with them. I also hope it can serve as inspiration for people to pursue their own dreams and never quit doing what brings them joy."
He'd love to quit his day job: "I want to create music. A career in music can take many forms and I'm excited to see what path this album will set me on. ... At the end of the day, I just want to make music however that looks. I'm lucky enough to have a family who supports that passion."
Contact reporter Cathalena E. Burch at cburch@tucson.com or 573-4642. On Twitter @Starburch