Remember the buzz surrounding Arizona Opera's world-premiere of Craig Bohmler's "Riders of the Purple Sage" early this year — touted as the first truly Western opera?
Turns out our point of local pride is about to go national.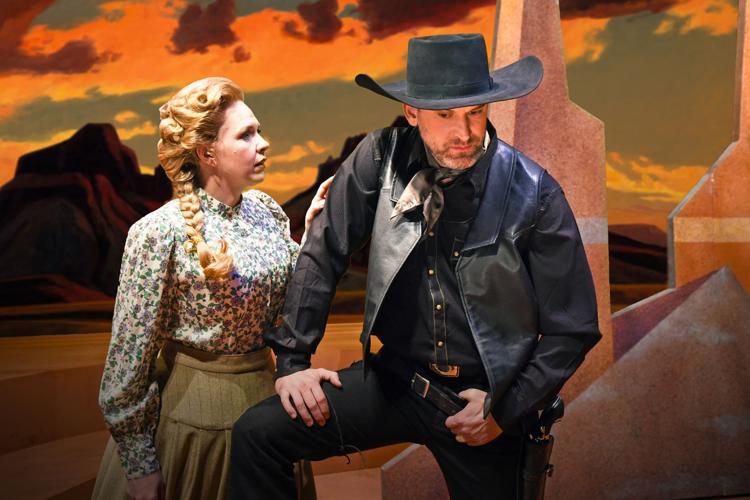 On Nov. 25, listeners in more than 370 cities and towns around the country will get o hear the opera as part of Chicago classical radio behemoth WFMT's national American Opera Series. It also will be broadcast through the European Broadcasting Union to 50 stations around Europe next year, according to Arizona Opera officials.
"This is a unique opportunity to bring to radio stations and their listeners the historical American West and this iconic novel through a new score," WFMT Radio Network Director Tony Macaluso said in a written release.
"Riders," commissioned by Arizona Opera from Phoenix composer Bohmler, was a critical hit when it opened in Tucson in late February. It was similarly well received in Phoenix in early March.
The broadcast features soprano Laura Wilde as the fiercely independent heroine, Jane Withersteen; baritone Joshua Jeremiah as the gunslinger Lassiter; tenor Joshua Dennis as ranch hand Bern Venters; soprano Amanda Opuszynski as the unwilling cattle rustler Bess; bass-baritone Kristopher Irmiter as Bishop Dyer; and baritone Keith Phares as Elder Tull.