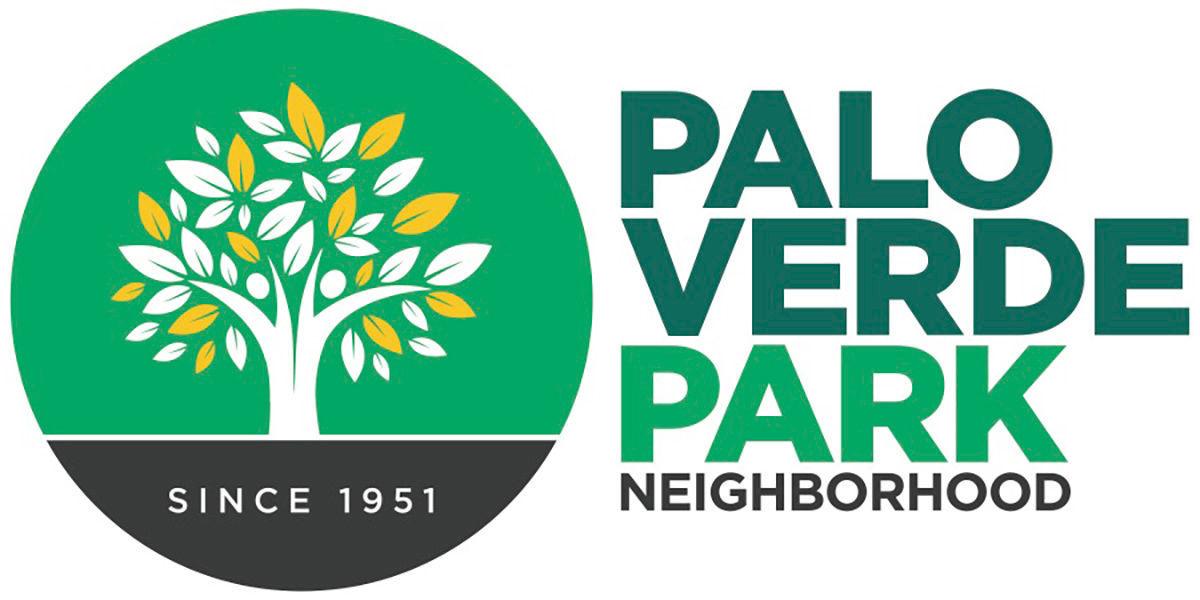 When board members of the fledgling Palo Verde Park Neighborhood Association tick off their list of accomplishments over the last year, even they scratch their heads a bit.
That list includes a community park cleanup; a wellness event in the park that included meditation, yoga, qigong and dance; a holiday cookie swap; house decorating contests for the winter holiday season and Halloween; a street-sign drive to mark the perimeter of the neighborhood and the installation of a little free library.
The group's anniversary is in mid-May, but the celebration starts next weekend with the Palo Verde Park Neighborhood Park Fest on March 24, featuring a dozen bands performing on four stages, with food trucks and a raffle.
That's what happens when neighbors come together and share their talents and time, said Norma Coffman, a four-year resident of the east-side neighborhood who spearheaded the move to organize the association.
"We're not even a year old yet, but I feel like we've made incredible gains," said 10-year resident Rhonda Bodfield, who also was instrumental in organizing the association and serves on its eight-member neighborhood council. "One thing we marvel at is that people keep saying yes to us. It's been so wonderful to have people tell us yes to every idea we've come up with so far."
Some of those yeses: City parks crews coming in to trim trees and clean up the park, including removing graffiti; a specialist from a nearby nursery offering gardening tips and information about starting a community garden; police officials meeting with the community to discuss beefed up neighborhood patrols; and the Loft Cinema agreeing to host a movie night in the park on May 24.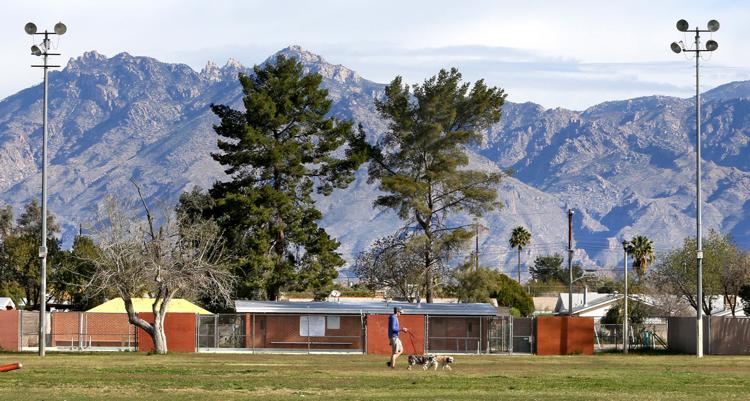 "There's some graffiti that we're still trying to work on because it's been harder to get rid of," said Ted Prezelski, an aide to Ward 2 City Councilman Paul Cunningham, whose district includes the Palo Verde Park Neighborhood that spans Broadway to 22nd Street and is bookended by South Kolb and South Wilmot roads. "We're hoping to get all of that cleaned up in time for this park fest."
There are only 16 recognized neighborhoods in Ward 2, Prezelski said, so when residents organize a neighborhood association it makes it easier to accomplish things as simple as cleaning up a park.
"We want to make sure to nurture these kinds of things," Prezelski said. "I think a lot of people would be like, 'Oh God, you're going to get calls from them all the time.' And yeah, we do, but ... if something's going wrong in the neighborhood, if there's issues with the streets, it's not just a few random people calling us. We know we've got people we can talk to about scheduling things. And they will offer options of what to do and be someone we can bounce ideas off of."
There didn't seem to be a need for a neighborhood association when Coffman's parents first settled in the Palo Verde Park area in the 1980s.
Coffman, whose job as an air traffic controller took her to New York for most of her 30-year career, fell in love with the neighborhood with every visit home.
But the neighborhood that her parents settled into was not the same neighborhood where she bought a home three decades later.
"The first thing I noticed was that the park was in such disarray. There were homeless living there, weeds, the pool was neglected," she said.
"I was really surprised by that. This used to be a really, really nice area and people were always out in the park enjoying it."
Bodfield was noticing the same thing. She and her husband, Arizona Daily Star photographer/writer Alfredo Araiza, moved into their 2,400-square-foot home a couple blocks north of the park in 2009, and they and their three dogs are park regulars.
"When we moved in we thought it was a great asset to live near a park," she said.
But the park wasn't perfect.
"We would see that some of the trees could be trimmed or there might be more graffiti," she said, adding that the homeless problem was a concern, especially with Kellond Elementary School across the street and children crossing into the park or playing there. "It was important to us that we keep that park safe."
So when Coffman last spring threw out the idea on the social media platform Nextdoor of forming a neighborhood association, Bodfield was the first to jump on board.
Mike Southworth was right behind her.
"People were already posting about lost dogs and suspicious people on Nextdoor ... and sharing ideas and talking in an online community, so it just kind of made sense to take the next step," said the Tucson native, who bought his home two years ago with his husband and two Italian rescue dogs.
The group filed the paperwork to get recognized by the city and reached out to their neighbors. They hosted their first community meeting May 16 at a neighborhood church and invited city officials and their Ward 2 representatives; 82 people showed up.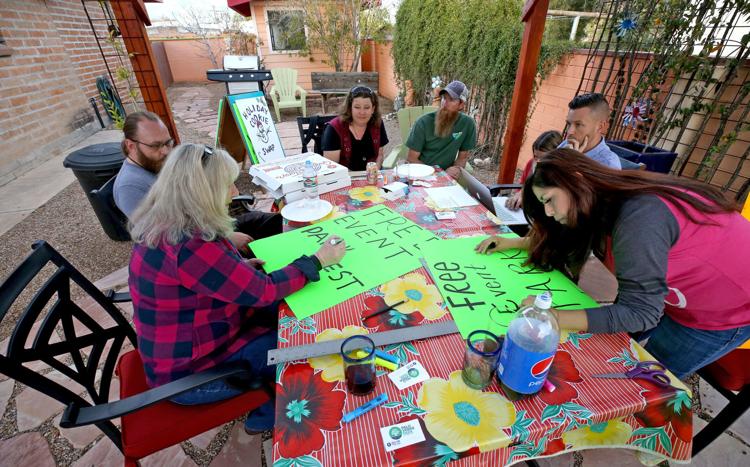 They took up donations to pay for signs that designated the six subdivisions within the association's boundaries as the Palo Verde Park Neighborhood — so far 10 of the neighborhood's 33 entrances have the signs. They launched a GoFundMe campaign to pay for 23 remaining street signs.
Each community meeting brought more residents, although still only a fraction of the 1,700 households within the boundaries. But residents started to volunteer; 80 people showed up to clean up the park in October and 50 to 60 were on hand when city officials met with residents to explain the merits of Proposition 407, a $225 million bond issue that would invest in city parks and trails over 10 years — voters overwhelmingly approved it last November.
The bond will provide $2.5 million for Palo Verde Park, including renovating the irrigation system alongside smaller projects including fixing the lights on the ball field, building a splash pad and repaving the parking lot, Prezelski said.
"We're so happy. We actually feel like every single month we are making gains in our neighborhood and we are bringing neighbors together," Bodfield said.
Coffman said the whole idea of forming the neighborhood association was to "get rid of the apathy toward the park" and "to just kind of get some excitement and pride in where we live, and to get out and meet people."
Bodfield said she already can see the impact: Property owners, even absentee landlords, are investing in their homes from new paint to cleaning up their yards; run-down homes have been brought back to life and the result has been an uptick in property values.
"We've seen a lot of reinvestment in our neighborhood," Bodfield said, noting that her property value, which hit its lowest point of $115,000 in 2014, is up to $193,000 on the 2020 county tax assessment. That number is up from last year's $157,000, she said.
"I don't know that I can attribute it all to the association, but I think we're having a role," she said.
Contact reporter Cathalena E. Burch at cburch@tucson.com or 573-4642. On Twitter @Starburch