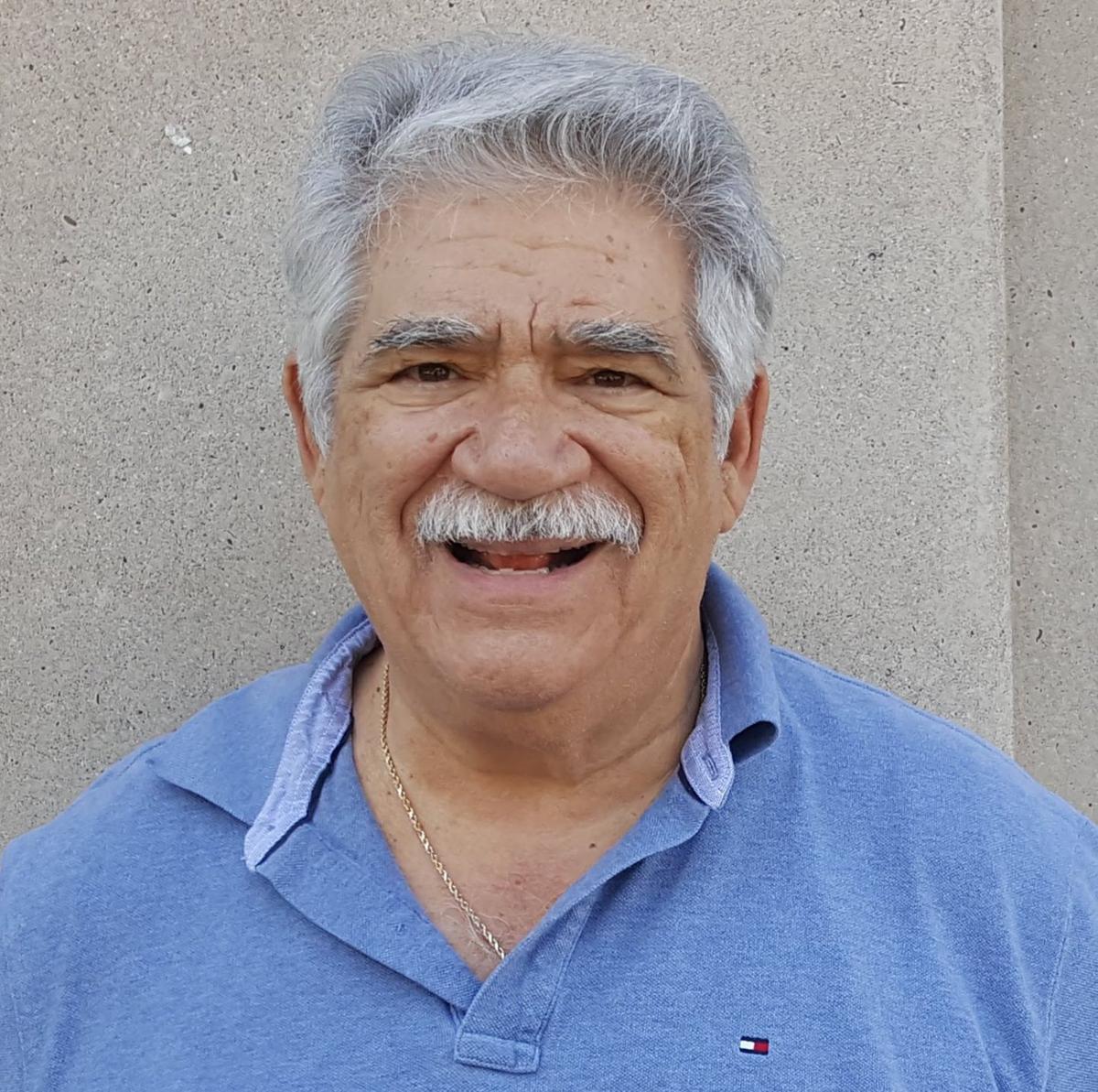 Not many people alive today can boast sharing a byline with Abraham Lincoln, but there on the cover of his published choral composition is composer Richard Fuchs' name alongside Lincoln's.
"I didn't write the text, of course," the composer, who splits his time between New York (summer) and Tucson (winter), was quick to note.
But he wrote the music for "Gettysburg," which brings President Lincoln's sacred post-Civil War Gettysburg Address to brilliant, contemporary life.
Fuchs, who has spent the past 10 winters in Tucson after his daughter and her family moved here from their native New York, wrote "Gettysburg" in the early 1980s. His daughter's high school choir premiered the piece on the steps of the Lincoln Memorial in 1983 on the anniversary of the speech, largely regarded as the best-known address in American history.
In the years since, Fuchs has seen the work performed around the country including in Gettysburg, Pennsylvania, the launching pad for the Civil War.
On Thursday, Nov. 30, Fuchs is bringing the piece to the Tucson Jewish Community Center as part of "Celebrating America's History." Only this time, instead of having a choir sing the text, he has invited a trio of Tucsonans — Saul Podolsky, Mitchell Todd and David Updegraff — to perform "Gettysburg" and two other original works as dramatic readings. Fuchs will accompany on piano.
Also on the program: Fuchs' "Civil War Cantata — 150," marking the 150th anniversary of the Civil War, and "Requiem Gemini," commemorating 9/11.
"We performed all of these pieces musically with choirs all over the country," said Fuchs, who spent six months putting Thursday's concert together. "This time we're doing it with three narrators who are reciting it while I play the piano."
Fuchs, who majored in music in college but made his living in real estate, first became fascinated with Lincoln's famous address when he was 9 years old.
"My parents took me on a motor trip to Washington, D.C., and I saw the Gettysburg Address etched in marble and it just blew my mind," he recalled.
When he got to college years later, he had an assignment to memorize and recite the speech. It was only 240 words, but Fuchs figured he'd have an easier time if the words were song lyrics. So he attempted to compose music to go along with the text, "but I couldn't match up the meter line to the words."
In the process, though, he thoroughly memorized the text.
"I worked on it so well and so long and I delivered a speech and got an A," he said.
On his second stab at the project 13 years later, Fuchs came up with "Gettysburg."
"I realized this could be a great thing if someday I could put it to music and have some high school kids perform it," he said. "That got me started doing American history stuff."
The 9/11 terror attacks on the Twin Towers in New York City inspired "Requiem Gemini," which Fuchs was set to perform at Ground Zero on the fifth anniversary, but he was bumped by Aretha Franklin.
The 150th anniversary of the Civil War was the inspiration for "Civil War Cantata — 150," which he performed at the anniversary in Gettysburg.
Now that he's retired, Fuchs composes full time with his company, Ballad Boutique. People commission him to write songs for special occasions including funerals, weddings, anniversaries and birthdays.
"Celebrating America's History" is one of eight concerts in the JCC's Heritage Series. The concert includes a slide show of 50 photographs that depict the historic moments represented in the works.
Contact reporter Cathalena E. Burch at cburch@tucson.com or 573-4642. On Twitter @Starburch
Stay up-to-date on what's happening
Receive the latest in local entertainment news in your inbox weekly!