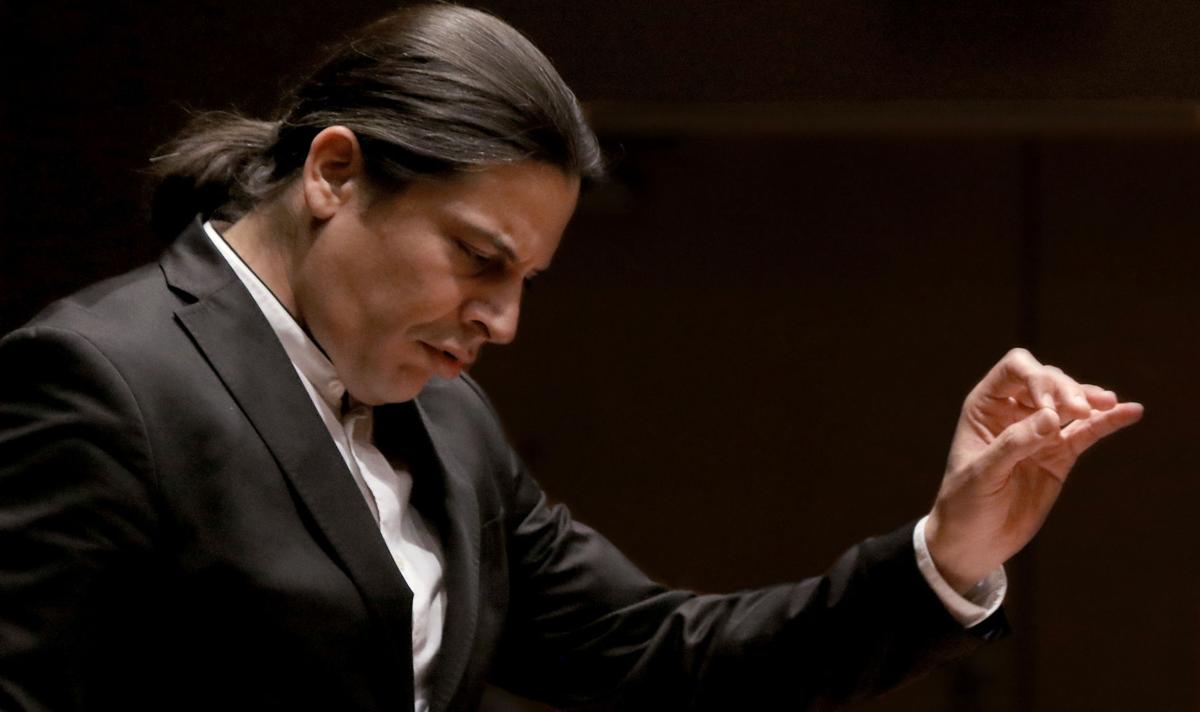 A colleague once said that classical music is best enjoyed with your eyes closed.
For anyone taking her advice Friday night at Tucson Music Hall their moment of solace was interrupted in the opening passages of the third movement of Stravinsky's "Firebird" Suite.
It was impossible not to train your eyes on the Tucson Symphony Orchestra as the brass blared and the percussion rumbled. Conductor José Luis Gomez's legs started twitching in time to the music's pulse, and for the next handful of minutes, it was hard to sit still as the newly installed maestro brought the orchestra to exciting life.
String passages swelled from urgent frenzy to sweeping cinematic gestures interrupted by crashing timpani — courtesy of one of the orchestra's newest players, Tyler Stell — and the clink, clink from the xylophone.
Gomez, standing behind a new podium with a brass-like rail, didn't waste a gesture or squander a note in the 23-minute performance. And yet the piece felt so much more free, as if the orchestra had been given instructions to let loose and find their inner "Firebird."
The TSO's exuberance during the third movement had all the trappings of a finale, but there was still a fourth movement. And from the opening bassoon passage that gets lost in the soaring strings to the final moments, when every section of the orchestra chimes in on this magnificent grand sonic gesture, you could sense the audience of 1,250 was itching to bolt from their seats and deliver a hand-stinging ovation.
And that would have been expected if this was the concert's end; the Stravinsky landed square in the middle of a program bookended by Debussy's tranquil Prelude to "Afternoon of a Faun" and the TSO premiere of Russian composer Alexander Glazunov's Symphony No. 4.
As the final crashing notes rang out, audience members shouted bravo from their seats as they stood and gave Gomez and the orchestra that prolonged ovation.
The reaction was equally as exuberant after the Glazunov, which the orchestra in its 88-year history had never performed before Friday night. That's a shame, really. The piece shimmers with lush string passages, a bright waltz-like movement, shining moments for clarinet and a triumphant finale.
The concert opened with the spotlight on TSO Principal Flute Alexander Lipay, who was, quite simply, a rock star on the extended solo passages of Debussy's "Faun."
"Firebird" repeats on Sunday, Oct. 22, at Tucson Music Hall, 260 S. Church Ave.