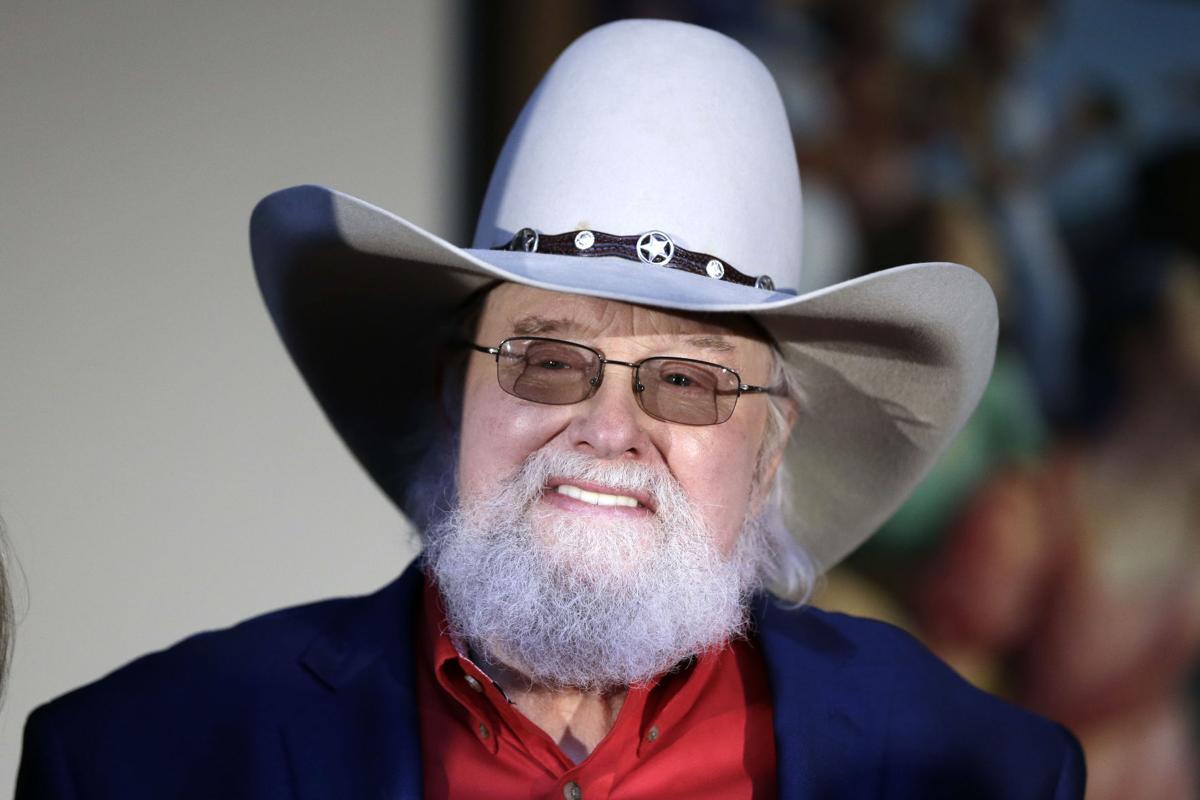 NASHVILLE, Tenn. — Country music firebrand and fiddler Charlie Daniels, who had a hit with "Devil Went Down to Georgia," has died at age 83.
A statement from his publicist said the Country Music Hall of Famer died Monday at a hospital in Hermitage, Tennessee, after doctors said he had a stroke.
He had suffered what was described as a mild stroke in January 2010 and had a heart pacemaker implanted in 2013 but continued to perform.
Daniels, a singer, guitarist and fiddler, started out as a session musician, even playing on Bob Dylan's "Nashville Skyline" sessions. Beginning in the early 1970s, his five-piece band toured endlessly, sometimes doing 250 shows a year.
"I can ask people where they are from, and if they say `Waukegan,' I can say I've played there. If they say `Baton Rouge,' I can say I've played there. There's not a city we haven't played in," Daniels said in 1998.
Daniels performed at the White House, at the Super Bowl, throughout Europe and often for troops in the Middle East.
He played himself in the 1980 John Travolta movie "Urban Cowboy" and was closely identified with the rise of country music generated by that film.
"I've kept people employed for over 20 years and never missed a payroll," Daniels said in 1998. That same year, he received the Pioneer Award from the Academy of Country Music.
In the 1990s Daniels softened some of his lyrics from his earlier days when he often was embroiled in controversy.
In "The Devil Went Down to Georgia," a 1979 song about a fiddling duel between the devil and a whippersnapper named Johnny, Daniels originally called the devil a "son of a bitch," but changed it to "son of a gun."
In his 1980 hit "Long Haired Country Boy," he used to sing about being "stoned in the morning" and "drunk in the afternoon." Daniels changed it to "I get up in the morning. I get down in the afternoon."
"I guess I've mellowed in my old age," Daniels said in 1998.
Otherwise, though, he rarely backed down from in-your-face lyrics.
His "Simple Man" in 1990 suggested lynching drug dealers and using child abusers as alligator bait.
His "In America" in 1980 told this country's enemies to "go straight to hell."
Such tough talk earned him guest spots on "Politically Incorrect," the G. Gordon Liddy radio show and on C-Span taking comments from viewers.
"The Devil Went Down to Georgia" was No. 1 on the country charts in 1979 and No. 3 on the pop charts. It was voted single of the year by the Country Music Association.
Photos: Remembering country music's Charlie Daniels
Charlie Daniels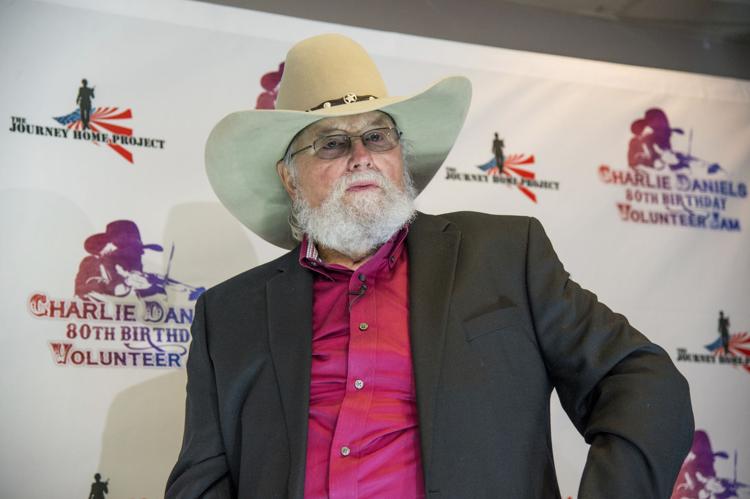 Charlie Daniels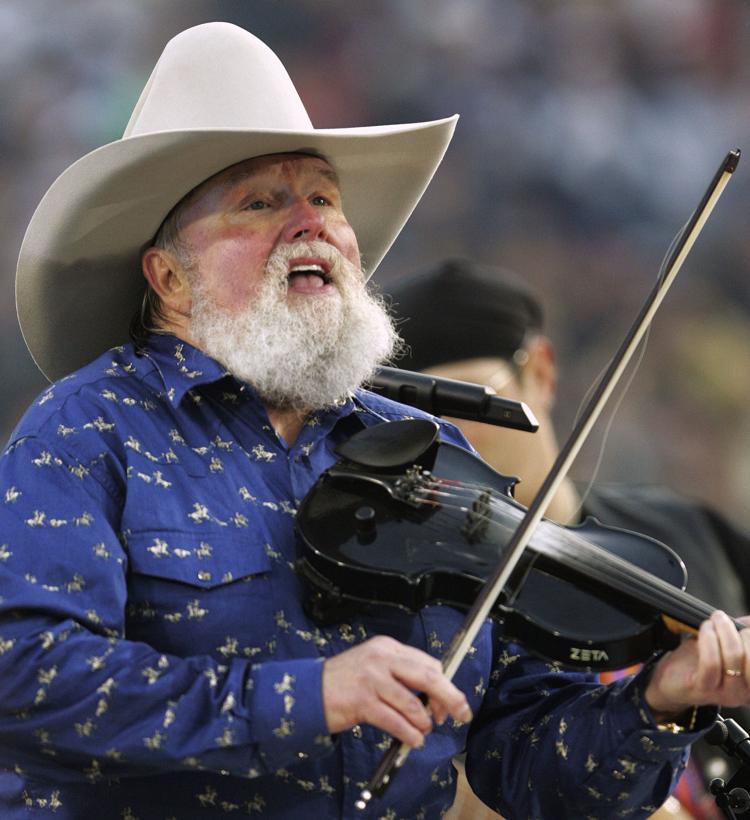 Charlie Daniels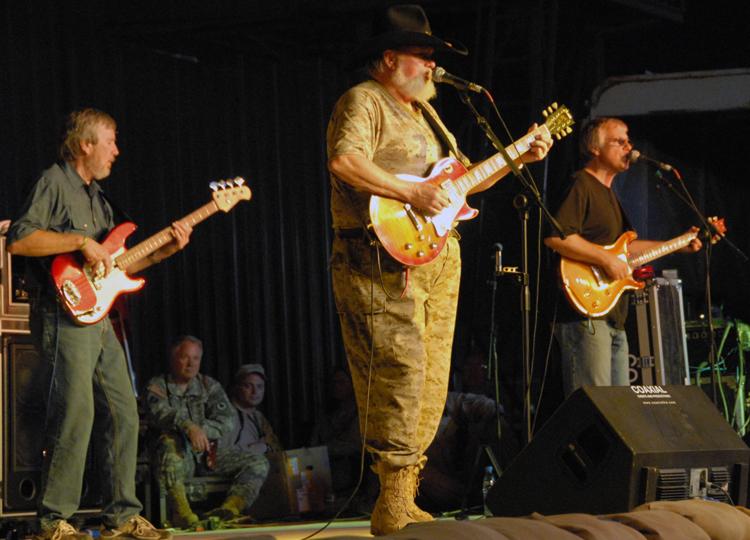 Charlie Daniels and Gretchen Wilson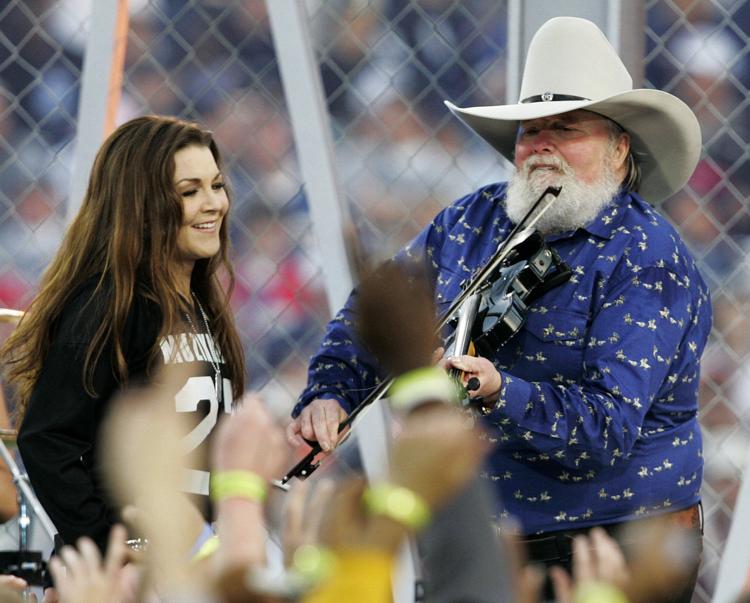 Charlie Daniels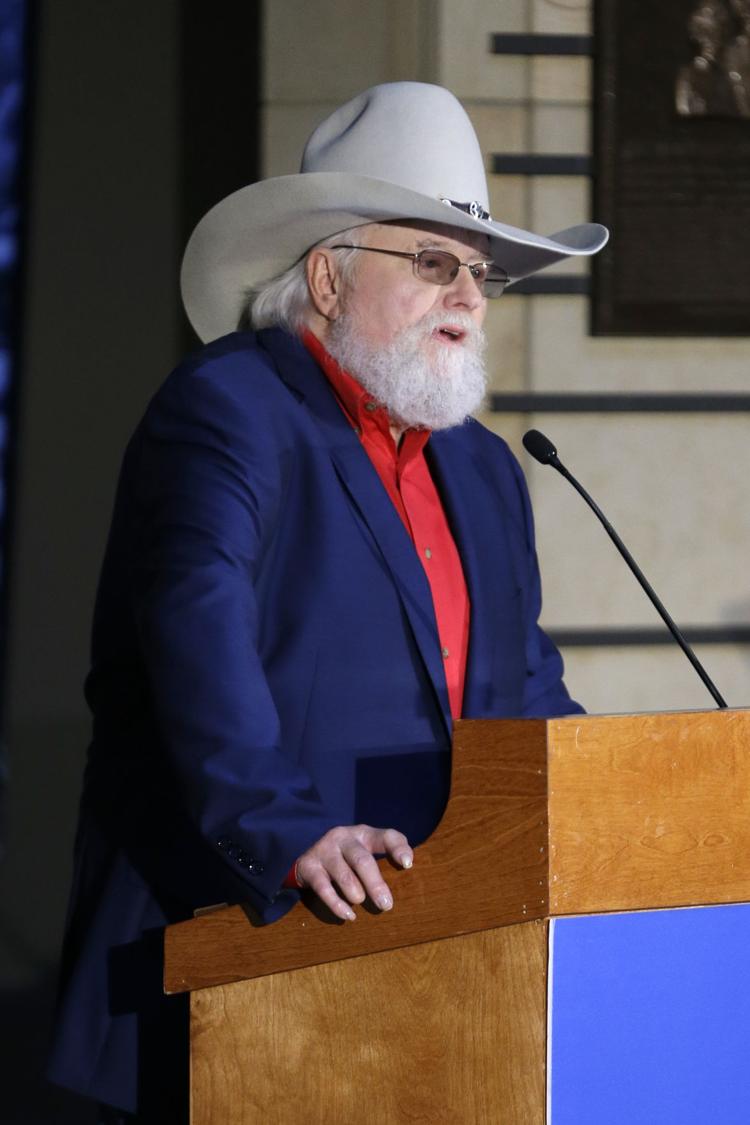 Charlie Daniels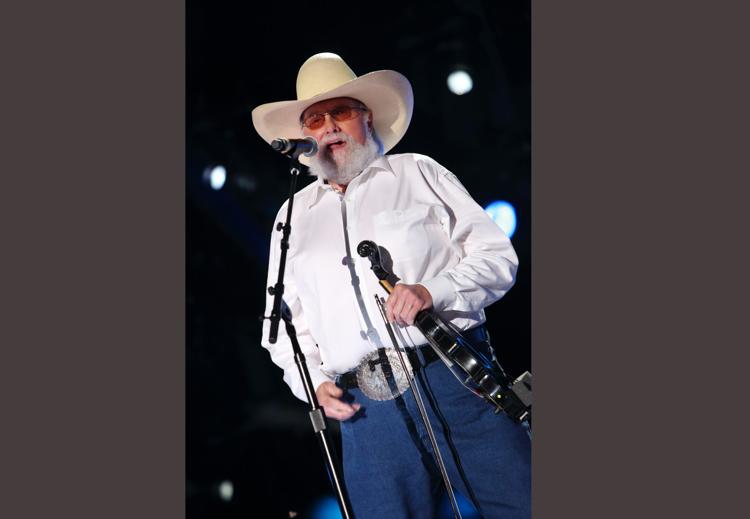 Charlie Daniels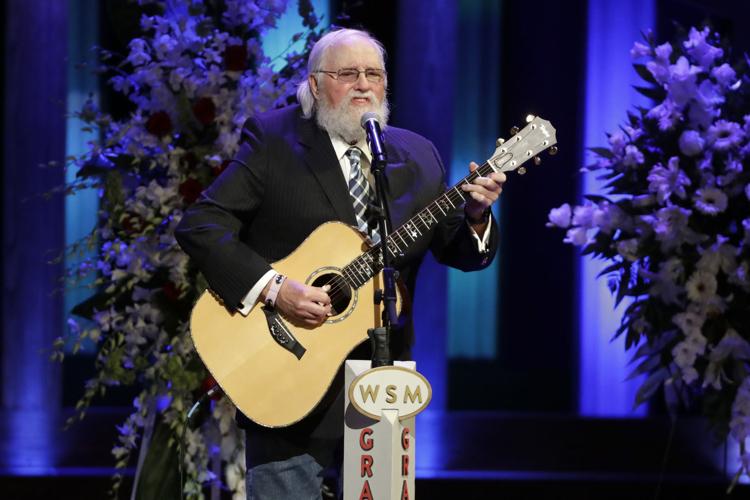 Charlie Daniels, 1977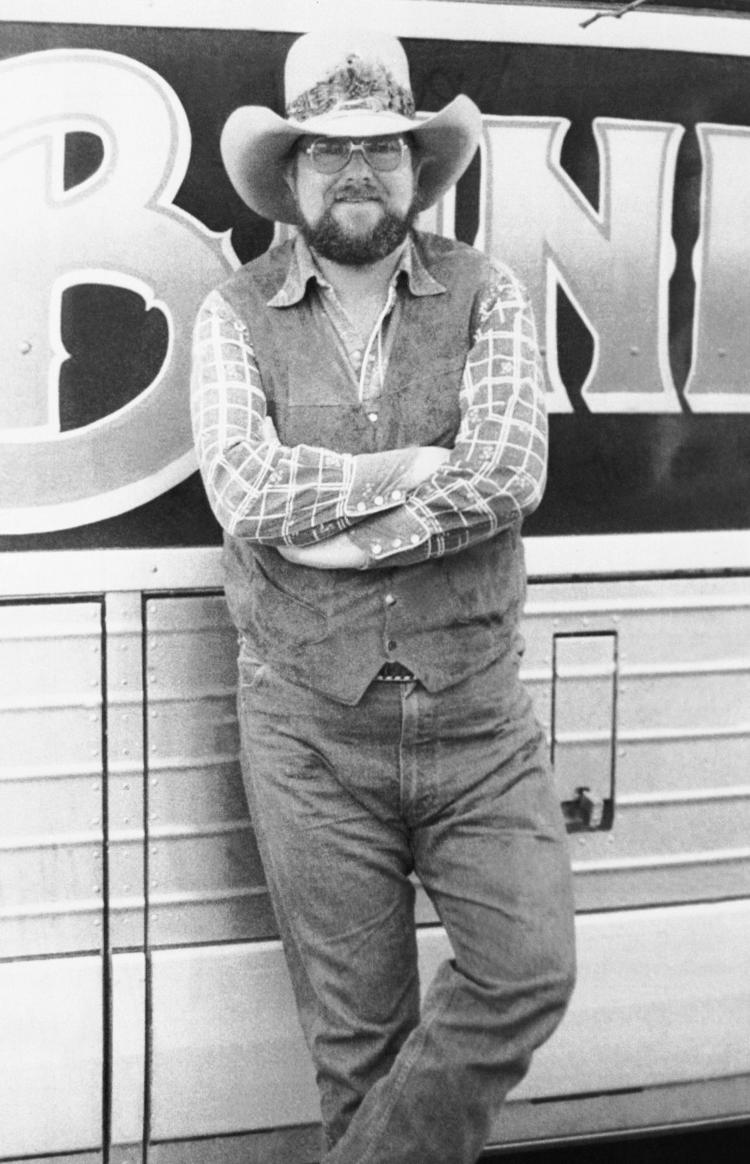 Charlie Daniels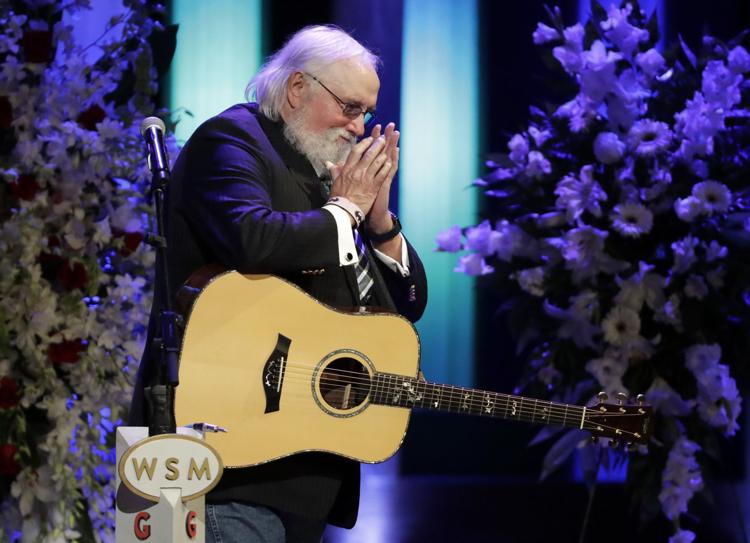 Charlie Daniels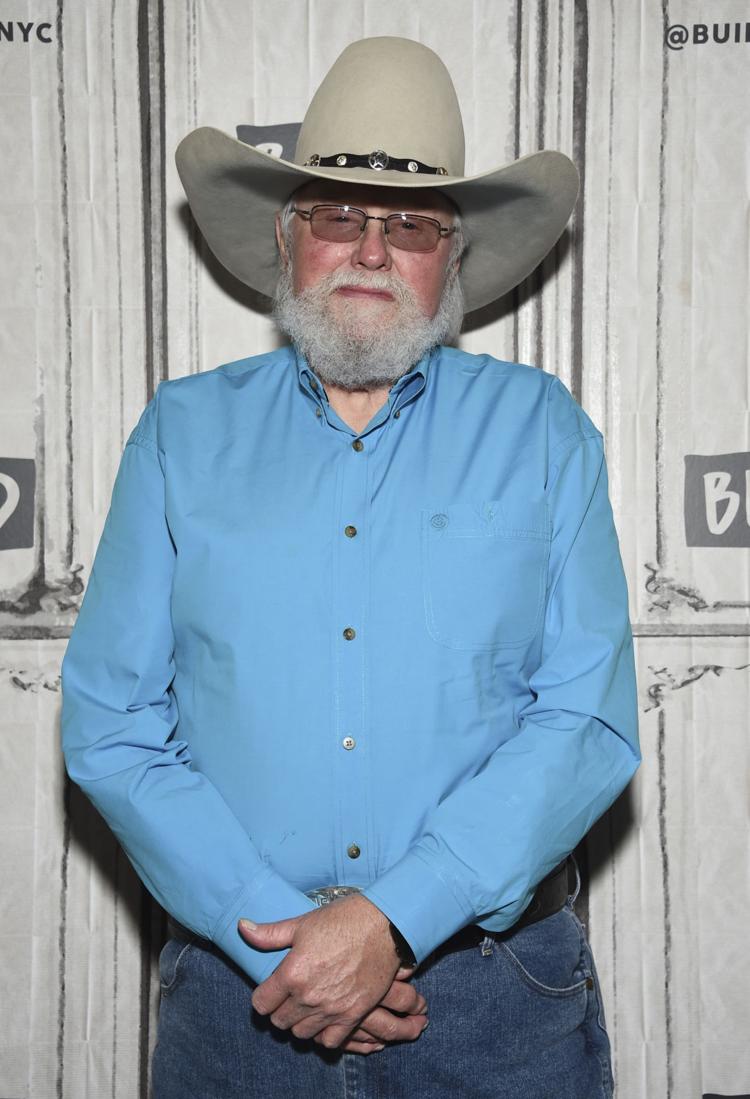 Charlie Daniels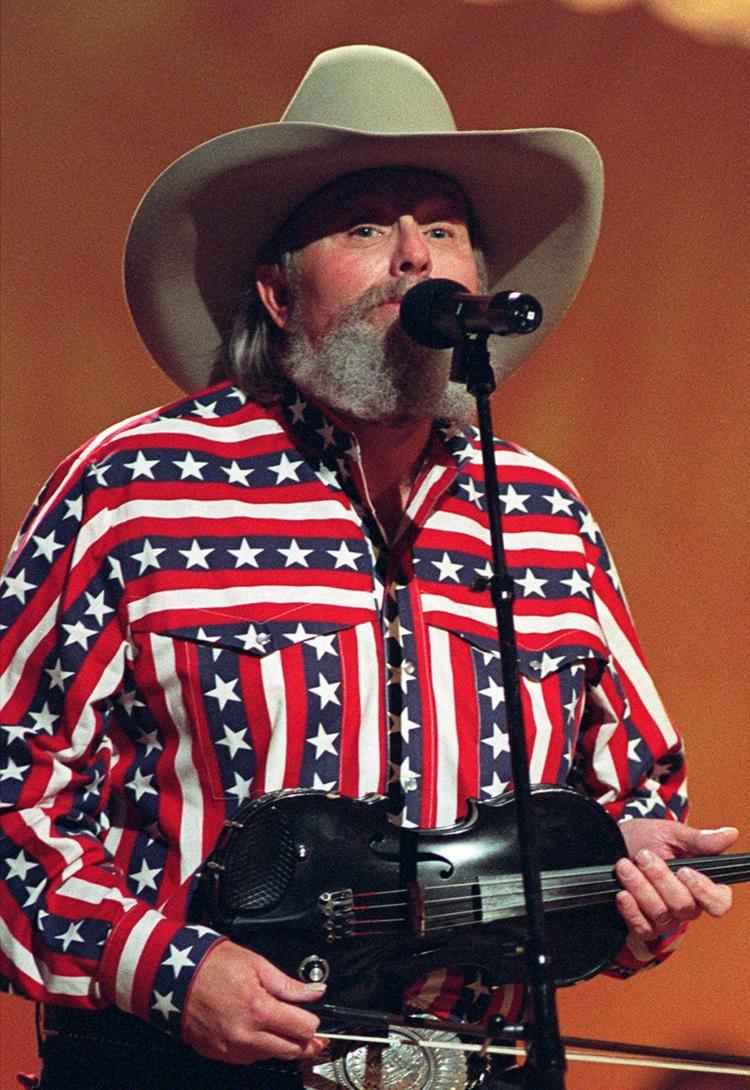 COVID-19 patients in Tucson being transferred to Phoenix, out of state
When Wade McGee was diagnosed with COVID-19 at 3 a.m. Friday, there was nowhere in Tucson he could get treatment.
So the next morning the 63-year-old mining retiree and former paramedic was taken by ambulance from Northwest Medical Center, 6200 N. La Cholla Blvd., to a hospital in Phoenix.
McGee's wife, Wendy McGee, is finding it hard to get information on her husband, who is not doing well.
She wishes he'd been able to get treatment here, but also said she's glad he wasn't transferred out of state — which is the fate some patients are facing as the health-care crisis worsens.
Pima County residents with COVID-19 are being treated in San Diego, Albuquerque or Las Vegas when shortages in staffing, equipment or bed space make it impossible for hospitals close to home to take them.
Others are being sent around the state, like to Wickenburg or, in the case of McGee, Phoenix.
"It's so disturbing," Wendy McGee said. "At the beginning of this (pandemic), we were told there'd be pop-up hospital facilities for the overflow, but that's never been done."
She would like some answers.
"Why not, I want to ask. You knew this was going to happen," she said. "We opened up the state and said 'have a ball' and look where we are now."
Dr. Theresa Cullen, the Pima County health director, said referrals are initiated when the hospitals' staffs feel they cannot adequately provide long-term care for patients, such as keeping someone on a ventilator longer than a day.
The emergency room situation went from stable last week to "without equivocation," critical, Cullen said, as the number of new coronavirus cases in the county has risen tenfold in the last two months.
There is no shortage of ventilators, she said. Availability of Intensive Care Unit beds ebbs and flows throughout the day, but as of Monday morning there were 11 remaining beds staffed with an intensivist in the Tucson area, she said, adding that includes five beds provided by the VA hospital.
"We are in a critical situation right now. That doesn't mean we're unstable because you can be critical and stable. But our numbers keep increasing," Cullen said.
Cullen said officials are actively talking about an alternate care site in Pima County. The Arizona Daily Star reported in April that the Army Corp of Engineers toured the Tucson Convention Center and the vacant Tucson Heart Hospital as potential sites.
"It behooves us to ensure that we have contingency plans in place, which are what we do if we needed more beds," Cullen said, pointing out that the decision regarding the overflow sites is made by the state.
The Arizona Health Department did not respond to a list of emailed questions sent Monday.
"Hospital does not decide"
Patients from Northwest Medical Center facilities, which also include Oro Valley Hospital, 1515 E. Tangerine Road, are not being transferred out of state yet, said Northwest spokeswoman Veronica Apodaca.
"We monitor our census continually, and it changes frequently throughout the day," she said. "As local cases have increased, there have been times our COVID units were at capacity and we utilized the Arizona Surge Line to transfer COVID-positive patients outside of our system." The surge line is a hot line and system set up by state officials to help hospitals manage high patient loads.
On Monday morning, Northwest received a small Disaster Medical Assistance Team, which includes ICU nurses and a respiratory therapist, and that is helping with tight staffing, Apodaca said.
"We have also been successful in acquiring some additional staffing resources from other states and our supply chain remains strong," she said. "While our staff has done a truly extraordinary job preparing for the surge and caring for COVID patients since March, this is a serious situation. We urge the community to continue to follow CDC-recommended masking and social distancing measures."
Banner Health's medical centers in Phoenix and Tucson are sharing patient loads and transferring patients based on where there's room at any given time.
"At this time, we still have capacity for COVID-19 and non-COVID-19 patients in our Arizona facilities and we have sufficient PPE and other supplies," said Rebecca Ruiz Hudman, a Banner Health spokeswoman, referring to personal protective equipment.
She said Banner continues to deal with high patient numbers and has enough supplies at this time.
"It is important to understand that hospital capacity is about more than just beds," said Ruiz Hudman. "When we look at our ability to deliver care at the highest level, we are also factoring in equipment, supplies and staffing."
Tucson Medical Center, like other hospitals, is using the Arizona Surge Line to both transfer and receive patients as needed.
"The hospital does not decide where patients are transported. The surge line is called, and the state places patients based on capacity," said TMC spokeswoman Angela Pittenger.
"The goal is to keep them as close as possible. However, if there are no beds available within the community, they are transported to the nearest hospital that has capacity to give the level of care the patient needs.
"Patients are transported the fastest available way. That could be via ambulance or helicopter, depending on the needs of the patient."
None of the hospitals provided information about who pays for patient transports or what happens if someone's loved one dies of COVID-19 in another city or state.
"A pretty tough cowboy"
As of late afternoon Monday, Wendy McGee still hadn't spoken to a doctor in Phoenix about her husband's condition.
"I haven't talked to any doctors since he arrived, but the nurse he had yesterday was amazingly sweet and kind and kept me updated on everything," she said.
Wendy McGee, 54, said their nightmarish ordeal started last month when she was exposed to coronavirus at work and then tested positive. Wade McGee was also tested with his wife and they learned on June 25 that he was negative.
Or at least that's what that first test showed.
"We were both just staying home and then, the next thing I know, he's sick," she said of Friday, July 3. She took him to Northwest Medical Center when he started having excruciating abdominal pain.
He was first diagnosed with colitis, which is inflammation of the colon and intestines. Then, after his COVID-19 test came back positive, she was told the colitis was due to coronavirus.
What Wendy McGee knows so far: He needs insulin treatment for COVID-induced diabetes as well as help for what appears to be chronic obstructive pulmonary disease, or COPD.
Her husband's awful experience stands in stark contrast to her own.
"I lost my sense of taste and my sense of smell, and had headaches here and there," Wendy McGee said.
For her brother, Bill Spurbeck, the fact his brother-in-law had to go to the hospital was enough to make him worry right at the outset.
"He's a pretty tough cowboy," he said, "so for him to have my sister take him to the hospital, it must have been pretty bad.
"What if something happens to him?" Spurbeck asked. "Who is going to pay to have him transported back to Tucson?"
Stay up-to-date on what's happening
Receive the latest in local entertainment news in your inbox weekly!