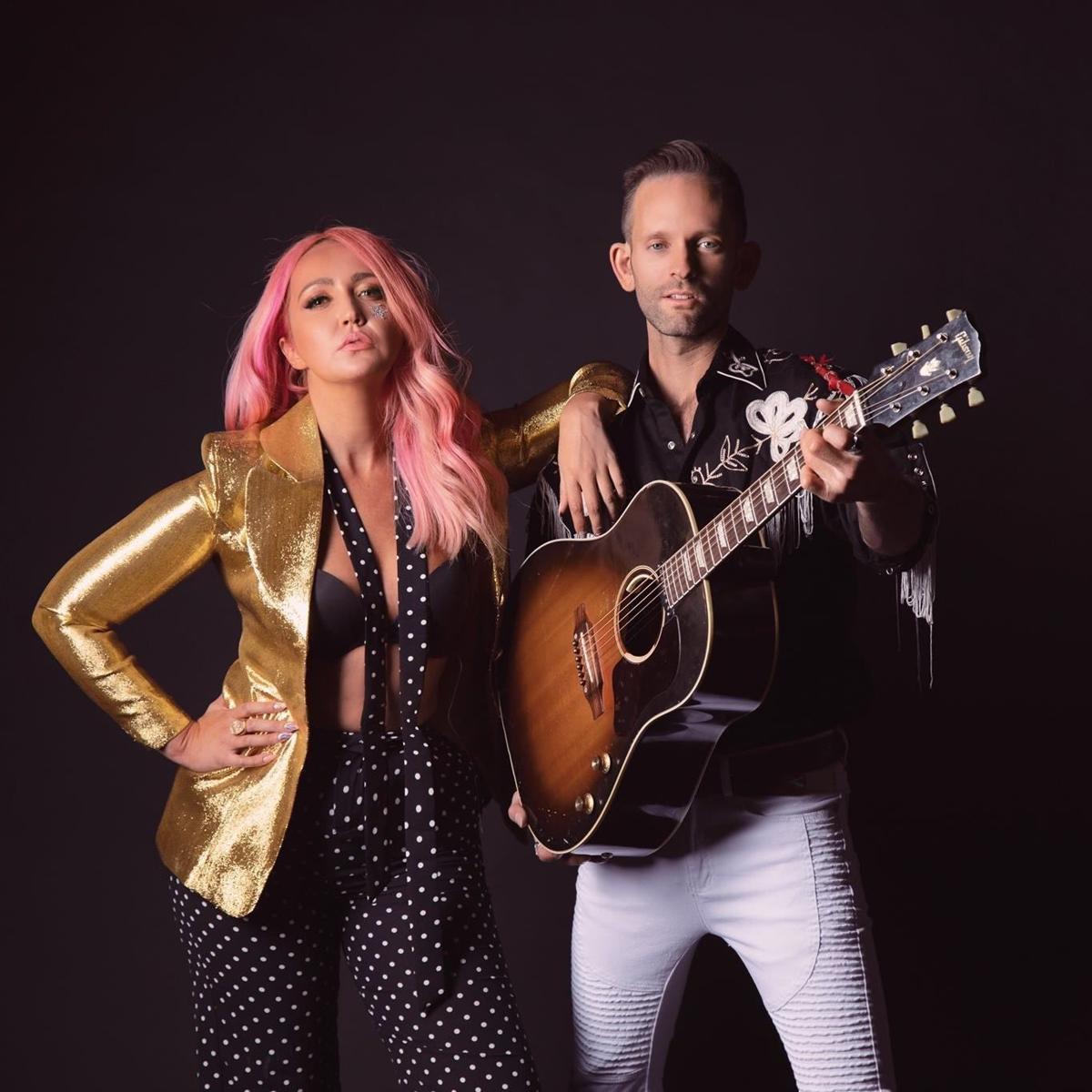 The era of COVID-19 has not been all bad for country singer Meghan Linsey.
She's picked up a few new talents including furniture refinishing.
She's spent more time focused on songwriting, working on an EP she hopes to release in the coming months.
Well, not a full-fledged rapper, but the New Orleans native whose country music career goes back more than a decade and her fiancé/music partner Tyler Cain collaborated with rapper Chingy on "The Whoa Down." The trio filmed the music video for the song two days before the country went into quarantine due to coronavirus pandemic.
"It's just a really fun song," said Linsey, who will join around 40 other artists from around the country for this weekend's four-day "Summer Sway: Couches, Cocktails & Country Music" streamathon to benefit Music Health Alliance. Linsey and Cain, who perform as a duo in addition to their solo careers, met Chingy — aka Howard Bailey Jr. — through his cousin.
"I grew up listening to Chingy," said the 34-year-old, whose country leans to the soulful side with nods to her native New Orleans.
The St. Louis rapper, who got his start in the early 2000s on Ludicris's Disturbing Tha Peace label, had a monster hit in 2003 with "Right Thurr," a song that propelled his debut album to sell nearly 3 million copies. The "Right Thurr" video has more than 38 million views.
After the meeting, the duo was just planning to write one song with Bailey. But one song turned into three.
"It was just so easy, so effortless," Linsey said. "We felt like we knew each other forever."
Chingy, who like Linsey and Cain is an independent artist, released the video for "The Whoa Down" on April 24. To date it has gotten nearly 75,000 views.
Linsey, who started her career in 2009 with her then fiancé Joshua Scott Jones in the duo Steel Magnolia, has been pursuing a solo career since the pair broke up in 2013. Among the highlights has been placing second in "The Voice" in 2015 and making national news when she took a knee after singing "The Star Spangled Banner" at the 2017 Titans-Seahawks game in Nashville.
"I just go with my gut and I lead from my heart. I try to do everything from love and from empathy," she said, adding that she and Cain participated in a Black Lives Matter protest in Nashville this summer. "I don't have a huge platform but I have a platform and with that comes responsibility. You just have to do what you feel is right in your heart all the time. That' what I try to do."
Linsey and Cain, whose April wedding was postponed due to the pandemic, plan to perform their "Summer Sway" show from either their living room or their "relaxation room." And even though she would prefer her performance was in-person, "it's cool to be able to do these live streamed shows and connect with so many people at one time."
"You almost have to get in the right mindset and realize hey this is a show and there are people on the other side watching that and try to treat it like a live show," she said.
Contact reporter Cathalena E. Burch at cburch@tucson.com or 573-4642. On Twitter @Starburch