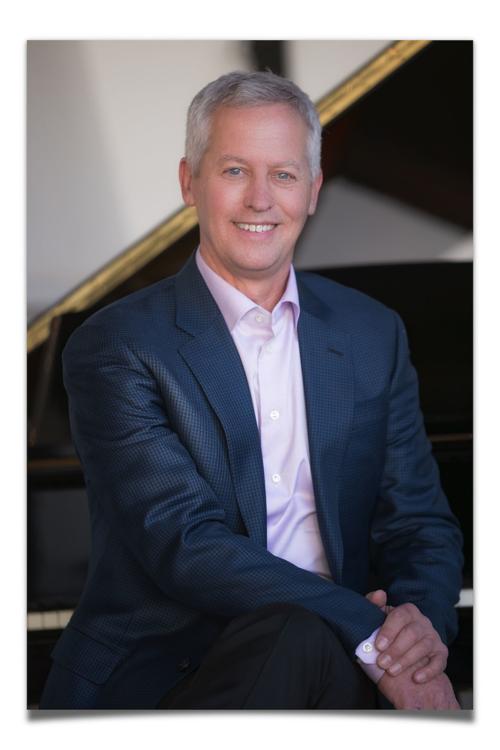 Former Tucson Symphony Orchestra Conductor George Hanson is leaving Tucson to take the top administrative job with the Alexandria Symphony Orchestra outside Washington, D.C.
But he isn't leaving Tucson entirely.
Hanson, the Tucson Desert Song Festival director, will return once a month to work on the 2020 festival that takes place in January. He also plans to attend most of the concerts during the three-week festival.
And he will continue his role as conductor and artistic director of Oregon's Sunriver Music Festival, a two-week event held in August. He has held that position since 2011.
Hanson is expected to start his job as executive director of the Virginia orchestra on June 1. His wife Diana and twin sons Max and Victor will make the move in July.
"It's very exciting. The orchestra really attracted me for a number of reasons" including its location near Washington, D.C., and its new conductor and music director James Ross, Hanson said.
"He is a really creative guy. He's a graduate of Harvard and spent a number of years playing principal horn in the Leipzig Gewandhaus in Germany under Kurt Masur. So we have Germany in common," he said.
Hanson spent six seasons leading the Wuppertal Opera and Orchestra in Germany before coming to Tucson in 1996 to take over as TSO music director. He left the TSO after the 2015-16 season — his 19th with the orchestra.
Hanson said he and Ross connected when they met recently in Virginia.
"We were in sync with each other from the moment we started talking," he said. "I'm very excited about the possibility."
"It's a terrific orchestra," Hanson added, recalling hearing them earlier this month perform Rachmaninoff's Piano Concerto No. 3 and Schumann's Symphony No. 1 "Spring." "They have a really terrific concert hall. And honestly I think that's why the orchestra is so good. It has literally a great instrument; nobody has to force their playing to be heard."
Throughout his TSO tenure, Hanson advocated for a new concert hall in Tucson. The orchestra plays in the Tucson Music Hall, which dates back to the 1970s.
The Virginia job is his foray into orchestra management, but it's a job Hanson has aspired to throughout his 35-year career, he said.
Tucson Desert Song Festival founder Jack Forsythe praised Hanson for his artistic vision, fundraising success and for being the festival's face and voice for the past four years — roles he said Hanson will continue at least through the 2020 event.
"It's a good thing when you have somebody who's operating in more than one capacity around the country," Forsythe said. "I think that's a good thing."
Contact reporter Cathalena E. Burch at cburch@tucson.com or 573-4642. On Twitter @Starburch.
Stay up-to-date on what's happening
Receive the latest in local entertainment news in your inbox weekly!