Eric Dupree traded in Friday night lights on the football field for a center-stage mic after graduating from Sahuaro High School.
Nate Williams was a standout basketball player at Sahuarita High School, but these days you'll find him courting raps over reps.
Two athletes from entirely different worlds and backgrounds are now channeling what they learned on the court and field into music — and they are doing it together.
"The chemistry is really natural and you can really see it on stage and in the music," Dupree said of the pair's collaboration. "When you spend that much time around somebody, the bond sort of becomes unbreakable."
Dupree and Williams' friendship started somewhat by accident: In 2015, Williams began working as a server at a local Applebee's, where Dupree also worked.
"I always end up bringing to my jobs my passion for music and it's something people know about me," Williams said.
It wasn't until coworkers told Williams that Dupree shared his musical interests that the pair connected musically.
"After a couple months, we got to know each other a little better and started to record. It ended up turning into really a brotherhood," Williams said.
The two now work together at Black Bear Diner. Dupree, 25, works the morning shift and helps coach football at Sahuaro; Williams, 29, is on the night shift, spending his late evenings and early mornings cycling through beats and working in the studio.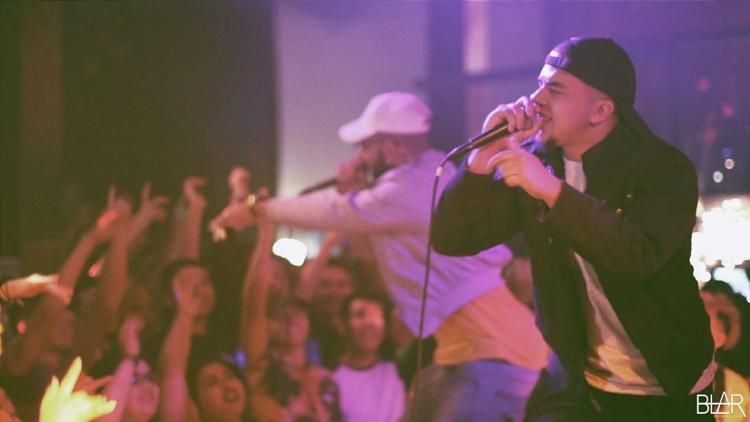 Dupree can remember the Friday night lights beaming down on him as he moved around the football field as if shot out of a cannon.
He also remembers his first time performing on stage just after graduating, in 2012 opening up for King Los, his favorite rapper at the time.
"All eyes being on you on the field definitely helped the transition to the stage," said Dupree, who goes by the stage name EZ Goin. "The rush of making a big play is like a shot of adrenaline rushing through your body.
"When I'm on stage, you get that at times, but when the crowd is rocking with me, it's more of a sense of peace and happiness to know people feel the same way I do about the music."
Williams showcased his skills on the basketball court and got his first taste of life on stage while he was still attending Sahuarita High before he graduated in 2007.
"I did my first show in Oracle, Arizona, at a small talent show," said Williams, who goes by the stage name Tommy Will. "Just that feeling that I got from that, I knew I wanted to continue doing it."
The two budding musicians have channeled their athletic experience into hip-hop music, drawing on much of the passion and competitive fire instilled in them to compete in a different arena.
"I think when you do sports for your whole life it just builds a certain work ethic," Dupree said. "You sort of set a certain standard of excellence for yourself. ... We strive to be the best and are very competitive, which elevates the music more."
"You can never be a great team by having just one star player in basketball, as to where music I feel is more of an individual thing," Williams added. "I can practice and get better on my own. You're the only one who can change and grow on your own. For me now, instead of getting to the gym to shoot free throws, I'm up early looking at beats, working on cadences. It is that same mentality of getting to the next level."
Williams graduated from Sahuarita in 2007 and was an honorable mention all-city basketball player his senior year. Dupree graduated from Sahuaro in 2012 and was a first-team all-region selection in football. He also lettered in soccer and track and field. Williams went on to play two years at Imperial Valley College in California, while Dupree passed up multiple scholarship offers to stay in town and attend the University of Arizona on an academic scholarship.
"One thing about Eric's senior year is that his defense didn't give up a passing touchdown through the first 10 weeks of the season," Sahuaro defensive coordinator Brian Graves said. "He did such a good job communicating and getting that secondary lined up. He was a quiet leader, but he really led by example."
Williams was born in Tucson to a military family and had to move every couple of years around the world, from Guam and Korea to San Antonio and Biloxi, Mississippi.
"After I finished up playing in college, there were some health scares in the family," Williams said. "We decided to all head back to Tucson because it really just felt like home to us."
Although Williams had opened for artists such as Casey Veggies, Young Jeezy and Kid Ink, he was still torn about giving up his basketball dreams for music.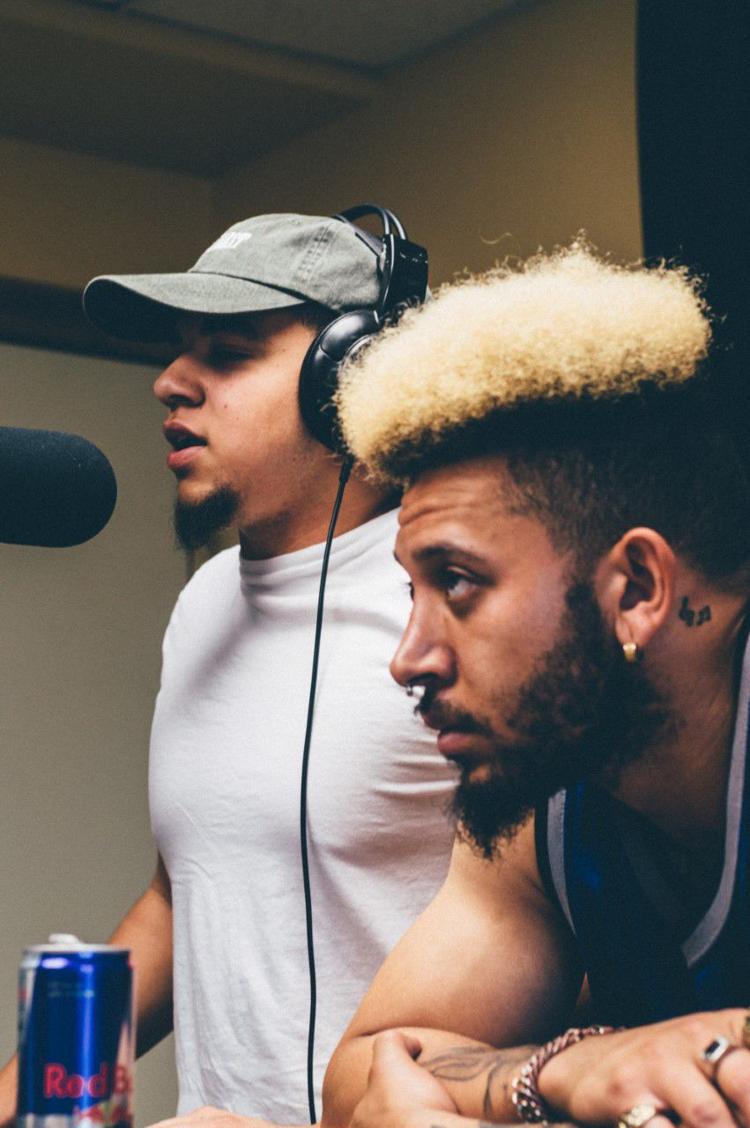 "I had a couple guys trying to help me get film and get out overseas," said Williams. "In the back of my head, I still thought there was an opportunity to play ball. It wasn't really until this year finally where I thought music was the career choice and sports are kind of there to keep me balanced."
Dupree knew much earlier on he wanted to make music a career.
"I had always been around music because my dad had aspirations for it but had to give the dream up because he had me at a young age," Dupree said. "I first started recording when I was 18 and that was when I started to take it a little more seriously. I've always tended to dream big, and that was one of the dreams I always had. When I was on the football field, it was all football."
As for their athletic backgrounds, Dupree stays around the game of football by coaching at his alma mater, where he assists with the varsity and is the head coach of the junior varsity.
Williams played with the local American Basketball Association semi-pro team the Tucson Buckets last year and still finds his way into leagues around town.
Along with performing locally, both Dupree and Williams are recording music and preparing to release albums in the coming months. The pair have opened shows previously for artists such as Tyga, Mobb Deep and Warren G.
Dupree has also held album-release shows where he donates all of the proceeds to local charities, raising $3,000 combined between his last two events.
"If I can make a living in coaching and do that at the next level that would be amazing, but music is the priority because of the amount of money and time I've put into it," he said. "I feel like I'm chasing so many dreams at one time that something has to pop."