Seems the biggest question on people's minds as the annual Country Thunder Music Festival approaches:
It's hit and miss this time of year.
Two years ago, pounding, relentless rain turned the festival grounds in Florence into a giant mud bog. People were slipping and sliding and sloshing along, their lawn chairs buried in thick, yucky mud as some diehard fans decided a little rain wasn't going to move them from their piece of stage-side real estate.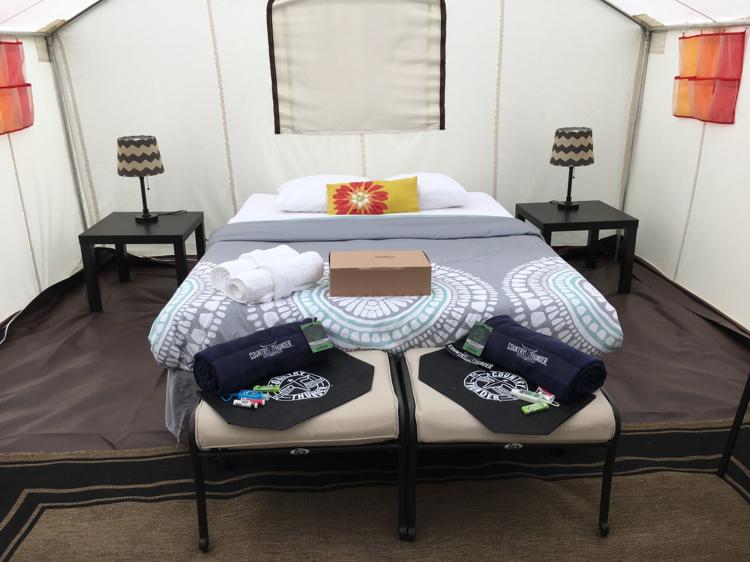 And then last year, it was pretty OK, a little clouds but not much else.
We looked at a few forecasts and the consensus is that we won't see rain throughout the four days — April 5-8 — but it might be a bit cloudy on Sunday, April 8. And it will be warm, reaching as high as 93 degrees.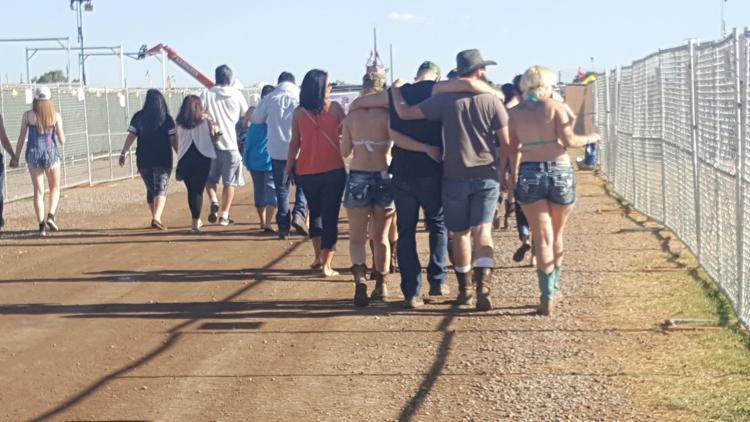 "I'm ready for some warm weather. Bring it on," country singer Drew Baldridge said from a chilly Nashville last week.
The sun won't be the only thing powering the heat at this year's festival. Baldridge joins a roster that includes headliners Cole Swindell, Toby Keith, Jason Aldean and Luke Bryan.
And one of the hottest events of the festival will happen long after those folks leave the stage.
At the far end of the festival grounds, past the slingshot ride and the festival souvenir vendors, Tucson's own Duhamel "DJ Du" Cassell and DJ David Fanning will be lighting up the after-hours with a raucous EDM show.
Welcome to Electric Thunder, a massive tent where the DJs crank out some pretty cool hip-hop, electronica mixes of country hits, many of them from the artists on the Country Thunder lineup. The tent is open from 3 p.m. to 2 a.m., but the real fun starts after the headliner wraps up on the main stage. Folks in cowboy hats and ball caps stream in and fill the space so full that the temperature rises 15, 20 degrees. Even when it's chilly outside, its blistering hot inside, thanks to the number of bodies.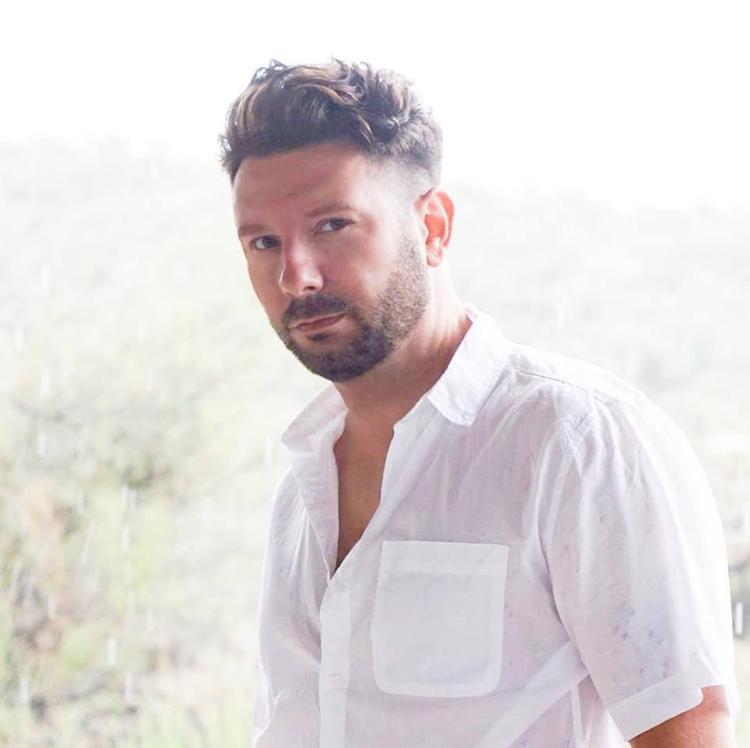 This is the first time in three years that Cassell's been behind the Electric Thunder turntables. He was the original DJ when Country Thunder launched Electric Thunder in 2012. Ironically, Bryan and Aldean were on the lineup that year, as well, and the pair jumped on Cassell's stage one night at the Wisconsin festival — Country Thunder operates three other festivals including two in Canada — and performed with him. A video of the performance went viral, caught the eyes of some folks in Nashville and led to Cassell's big break.
"That night was just legendary," Cassell said last week.
Two years later, in early 2014, Aldean tapped Cassell to go on tour with him for most of 2014. His career since has been a series of big arena shows and high-profile gigs mostly in Las Vegas and Nashville.
Returning to Country Thunder is a rare chance for Cassell to play his home state. He recently signed with the premier Nashville booking agency Buddy Lee Attractions, which has him booked solid in April including a charity party tied with the Academy of Country Music Awards in Las Vegas and a NASCAR event in Nashville later in the month.
"It was kinda cool for them to invite me back again, I'm pretty stoked," he said of returning to the Florence festival." And it's in my home state and I don't get to play in my home state very often."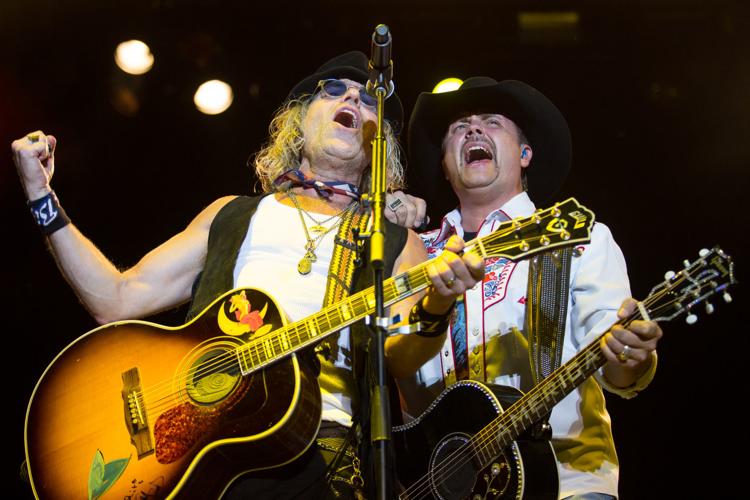 This year's lineup also includes the return of Neal McCoy, Big & Rich, Tracy Lawrence and Keith, so-called "heritage acts" — veteran artists who have performed with the festival a number of times over the years. They join a slew of up-and-comers including Cole Swindell, who headlines opening night April 5, and Brett Young, who opens for Aldean on April 8.
Newcomers on the lineup include Baldridge, Morgan Wallen, Michael Tyler, Michael Ray and Lauren Alaina — one of only two women on the bill.
Cassell is one of two Tucsonans appearing at the festival; the other is country singer Drew Cooper, who will play the side stage April 5, 6 and 7.
If You Go 
What: Country Thunder Music Festival.
When: April 5-8. Gates open each day an hour before the first show.
Where: Canyon Moon Ranch 20585 E. Price Station Road, Florence.
Tickets: Four-day general admission, $190; single day $75 in advance at countrythunder.com
Thursday, April 5, first show at 3:30 p.m.: A Boy Named Sioux, Bryan White, Adam Sanders, Lauren Alaina and headliner Cole Swindell.
Friday, April 6, first show at 2 p.m.: Harry Luge, Lukas Nelson, Neal McCoy, Drew Baldridge, Tracy Lawrence and headliner Jason Aldean.
Saturday, April 7, first show at 2 p.m.: Runaway June, Michael Ray, Williams & Ree, Cody Johnson, Big & Rich and headliner Toby Keith.
Sunday, April 8, first show at 2:30 p.m.: Michael Tyler, Morgan Wallen, Lindsay Ell, Brett Young and headliner Luke Bryan. 
By the numbers 
Want some interesting trivia to share with your buds while you sit around the post-concert Country Thunder campfire? Here's a little festival trivia by the numbers:
• 2 — Tucson artists made onto the lineup. Singer-songwriter Drew Cooper is on the secondary stage while Tucson's DJ Du (Duhamel Cassell) returns to host the Electric Thunder EDM afterparty.
• 3 — stages: Main Stage, B-Stage and Electric Thunder, the EDM after-concert tent. 
• 4 — days of country music.
• 31 — artists will perform throughout the four-days.
• 92 — degrees, the hottest it could get in Florence over the weekend.
• 1,700 — reserved seats close to the Main Stage. They're all gone.
• 7,200 — campsites spread out over the sprawling site.
Glamping 
Country Thunder introduces "Glamping" to this year's festival. What is glamping?
Glamorous camping — a furnished tent big enough for four, complete with a queen-size bed or two twins, mini-fridge, table and chairs and air conditioning.
Glampers also have access to a bathroom trailer equipped with showers; hammocks for those between concert respites; a community grill; and a trailer stocked with snacks and coffee.
You also get a meet-and-greet with the performer of your choice.
The cost is $2,600 for two people; you can invite a couple other friends, but their tickets aren't included.
Country Thunder media and marketing manager Gerry Krochak said there were only a dozen offered for the 2018 festival and they are sold out.
Timely eats
Country Thunder Arizona is offering early morning and late-late night eats in the campgrounds to satisfy campers' hungers after the vendors in the festival food court have turned off the grills.
We're not sure where the vendors will be set up or how it will work, but here's the thing about life in the Country Thunder campgrounds: Word spreads as fast as the whistle blows when the near nightly train rambles along the tracks bordering the festival grounds from its neighbors. It's not going to be that hard to figure it out.
Contact reporter Cathalena E. Burch at cburch@tucson.com or 573-4642. On Twitter @Starburch