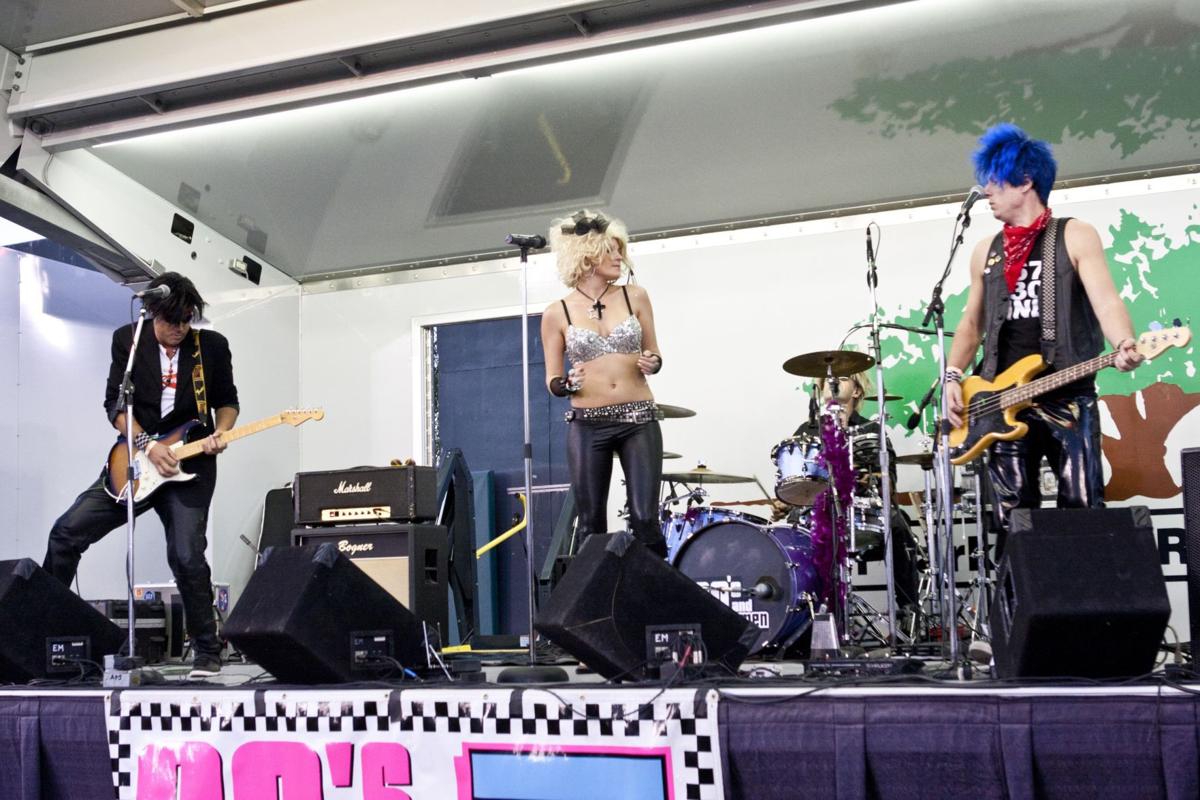 More than 3,000 people are expected to attend the 31st annual Great Tucson Beer Festival at Kino Sports North Complex, 2817 E. Ajo Way, Sept. 30.
After more than three decades in existence, the fest has become a tried-and-true tradition for Tucson's beer-drinking community and one of the first big events of a busy fall/winter season that includes several major music festivals, film festivals, Tucson Meet Yourself and the All Souls Procession.
More than 55 breweries from across the country, including a healthy helping from Arizona, will be on site and serving samples.
Tucson's own Barrio Brewing, Black Rock Brewing, Nimbus, Sentinel Peak and Dillinger Brewing are all slated to attend.
Huss Brewing and Uncle Bear's from the Phoenix area, Mother Road Brewing from Flagstaff, Prescott Brewing and Old Bisbee Brewing also are participating.
The evening — which starts at 6 p.m. for general admission ticketholders — will feature live music from the tribute band 80s and Gentlemen, comedy, games and food trucks, including BurgerRito and Kababeque Xpress.
It also happens to serve a greater purpose: The Great Tucson Beer Festival and its sister festivals in Phoenix and Flagstaff are the primary fundraising events for Sun Sounds of Arizona, an organization that provides audio access to magazines, newspapers and books for people who can't read due to disabilities.
Operating out of recording/broadcasting studios on Tucson's east side, Sun Sounds' local affiliate works with a small army of nearly 100 volunteers to help provide content to listeners 24 hours a day, seven days a week.
The money raised from the beer festival helps to make that happen.
"It goes to rent, utilities, equipment, broadcasting fees, things like that" said Tucson station manager Murry Everson. "It is a very significant amount."
Everson said the festival has evolved along with the ever-expanding number of breweries that have popped up over the last decade, both locally and nationally.
"Craft beer has really blossomed," he said. "In Tucson, especially. It has really boomed."
Attendees of the beer fest will receive 24 tickets for the price of admission, each ticket allowing for a different 3-ounce pour from a participating brewery.
"You used to just deal with the main distributors, the mainline beers," Everson said. "Now you deal with all the little guys, all kinds of beer."