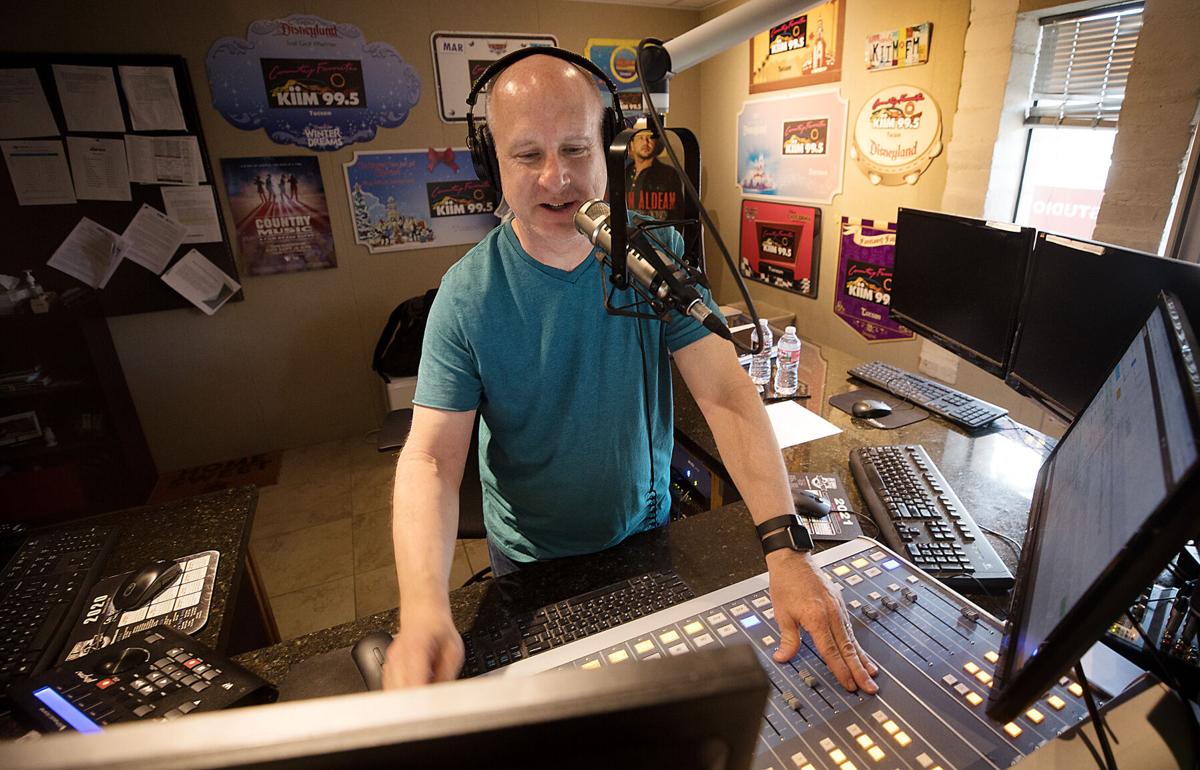 Come October, Tucson country music DJ/program director Buzz Jackson will have another piece of hardware to add to his pair of Academy of Country Music Awards and Country Music Association award.
Jackson last week was notified that he will be inducted into the Country Radio Hall of Fame — only the second Tucson country radio personality to be inducted.
"This is way cool. I never in a million years expected this," he said last week, days after he learned the news.
The only other Tucsonan in the Hall of Fame is Jim Slone, who once owned KIIM 99.5FM, where Jackson has worked since coming to Tucson from Florida 20 years ago.
Jackson was nominated to the hall three years ago and submitted all the paperwork the nomination required. But since he didn't hear anything back, he assumed it was never going to happen.
"Apparently they keep all that stuff for the future," he said.
"All I've ever wanted to do since I was 5 was be on the radio, and to get in (the Hall of Fame) on the on-air side of it is perfect," said the Long Island, New York, native who was introduced to country music after losing his Top 40 radio job in Florida when the station changed formats.
Jackson ended up at a fledgling country station in Jacksonville, Florida, that was promoting more pop-rock-leaning country artists including Garth Brooks and Billy Ray Cyrus.
"I remember my wife and I were in Nashville a couple years ago, gotta be 10 years now, and they have all the nominees' pictures on display," he said. "And my wife was like, 'Maybe one day you can get in there.' Yeah, right. And you look at the names and … it doesn't seem real that my name is going to be up there with some of these other people."
Slone, who sold KIIM FM to Citadel Broadcasting in 2001, was inducted into the Hall of Fame in 2016 after a 50-plus year career in country radio.
Since his nomination was announced, Jackson said he has gotten well wishes from radio personalities around the country and a few text messages and emails from artists including a video message from "Every Little Thing" singer Carly Pearce.
The honor comes about two months after Jackson won his second ACM for medium market On-Air Personality of the Year in April. His former colleague, Lois "Double L" Lewis, also won the ACM this year for major markets for her work at 102.5 FM KNIX in Phoenix.