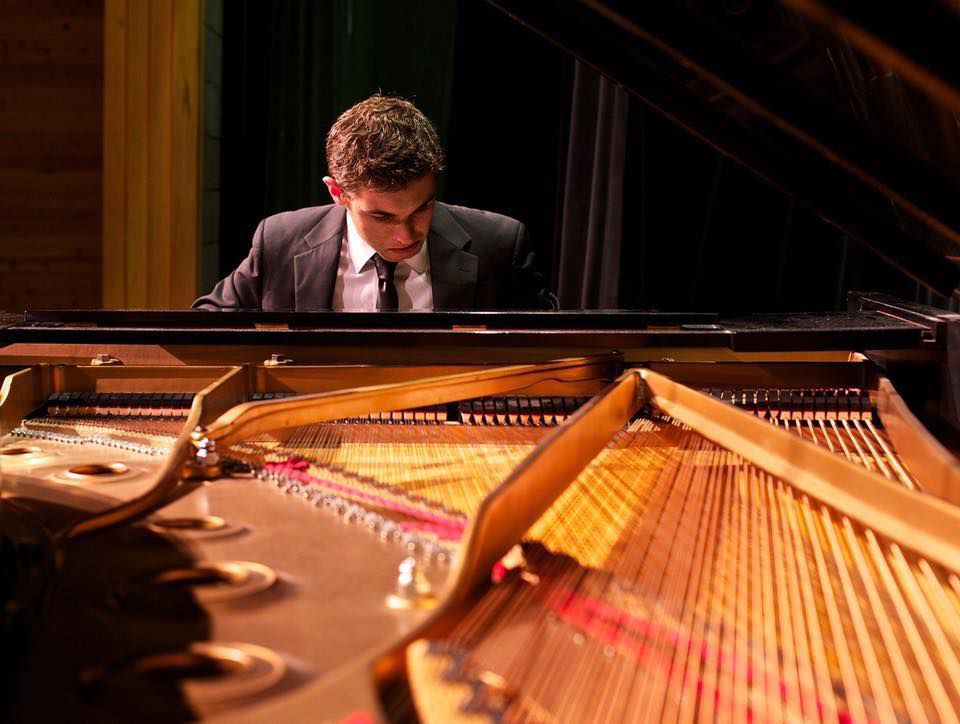 Drew Petersen had never performed Grieg's Piano Concerto with an orchestra before Friday night, but you'd have a hard time convincing the 1,300 people loosely filling the Tucson Music Hall.
First times are supposed to be filled with nervous jitters and little hiccups. However, Petersen was confident and assured, as if he had performed the piece so many times it was burnished into his muscle memory.
It was not as if he had never played Grieg's notes; the piece has been part of the 23-year-old piano phenom's repertoire for years, starting from his early days pounding on the piano as a toddler. But those were stand-alone piano works, pieces he played in snippets on solo programs.
There's a different mind-set when you play music with the weight of dozens of musicians behind you. Timing is key and unforgiving; one misplaced cue can collapse the momentum and throw the whole performance into subtle chaos.
Expert ears might have detected minor gaps from Friday's performance, but for most of the audience, Petersen and the Tucson Symphony Orchestra, with guest conductor Michael Stern at the podium, were sharing the same score.
Petersen played with a gentle hand, gliding over the keys with a sense of confident grace that made the dramatic opening virtuosic cadenza look easy.
He didn't lean on the showy flourishes that some bigger-name pianists are known for. His movements were purposeful and fluid, and not once did it sound like he was trying to compete to be heard over the orchestra. With few exceptions, he seemed in step with Stern and played alongside the orchestra, never over them.
As an encore, Petersen, coming off a prolonged standing ovation, played Gershwin's jazzy standard "The Man I Love."
The TSO filled the concert's second half with Tchaikovsky Symphony No. 3 "Polish." Moments before the house lights dimmed, Petersen, still dressed in his suit and tie, took a seat about a dozen rows from the stage to witness the evening's second first — the first time the TSO had ever performed the "Polish" symphony.
Stern led the orchestra in a well-balanced, energetic and dynamic performance of the 45-minute symphony that surely will serve as a template for future TSO "Polish" performances.
Petersen and the TSO will perform the concert again at 2 p.m. Sunday, Nov. 19, at the Tucson Music Hall, 260 S. Church Ave. Find details at tucsonsymphony.org
Contact reporter Cathalena E. Burch at cburch@tucson.com or 573-4642. On Twitter @Starburch