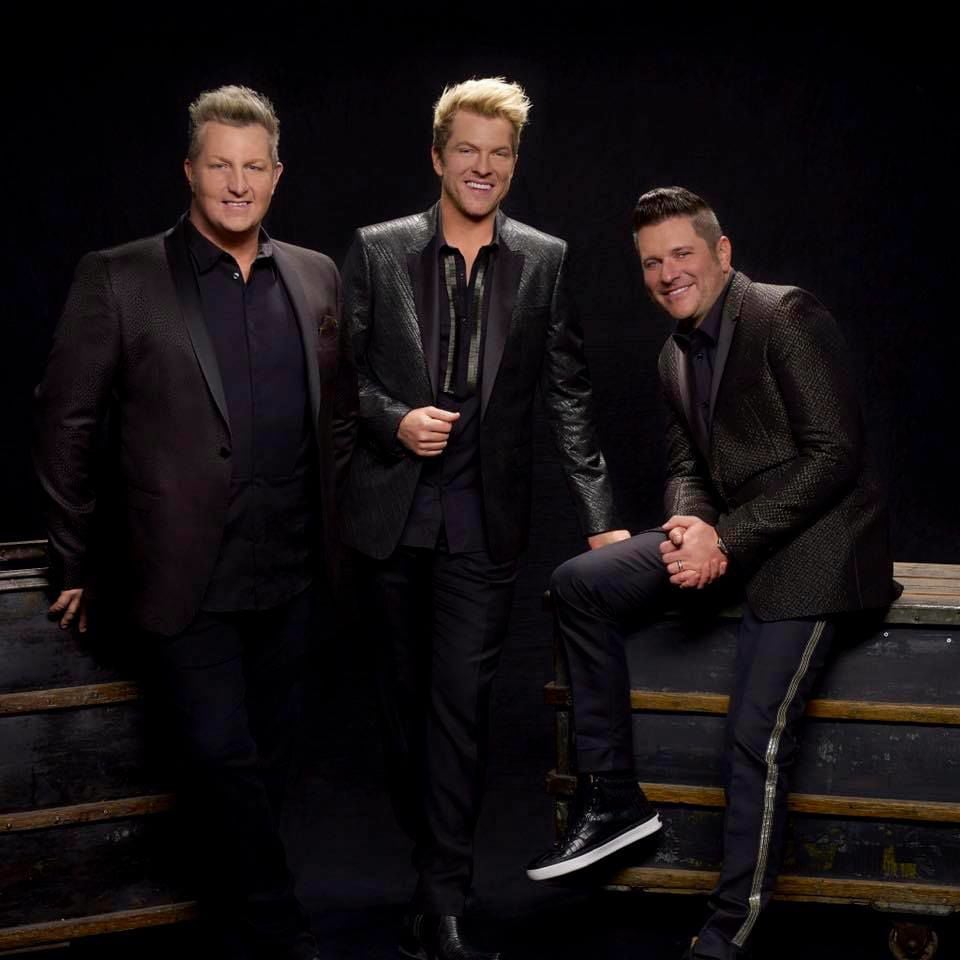 Country-pop trio Rascal Flatts is in the homestretch of a long summer on the road.
There are three more shows, back-to-back, starting at Tucson's AVA at Casino del Sol on Thursday, Nov. 1, continuing in Indio, California, on Friday and wrapping up in Laughlin, Nevada on Saturday.
"It flew by. It was one of our more fun tours," guitar player Joe Don Rooney said of Rascal Flatts' "Back to Us" summer tour with Dan + Shay and Carly Pearce. "It was absolutely incredible."
The trio is on its own these last three shows, although it might have a local act opening. Thursday's concert begins at 7 p.m.
Rooney said the trio has mixed emotions as the touring year comes to a close. They are excited: It has been a long stretch on the road, and it will be nice to get back home and settle into the family groove. And they are sad: This is a band that lives for the live show.
"The most enjoyable part of what we get to do is our live concerts," Rooney said. "You finish a big song, and boom, there goes the crowd. Or during a song, they're singing every lyric. It's just a powerful connection you have. It's special and you can't replicate that."
Rascal Flatts has had that special connection with its fans from the beginning in 1999, when cousins Gary Levox and Jay DeMarcus teamed up with Rooney. Their single "Prayin' For Daylight" soared to No. 3 on the Billboard Hot Country charts. Three other singles off their 2000 debut album landed in the top 10.
Since then, the band has landed 14 singles atop the charts. The trio also has turned its attention to solo side projects. Levox has carved a reputation in the hunting arena, and Rooney focuses on golf and teamed up with Justin Timberlake and other celebrities to open a state-of-the-art recording studio in the Bahamas. Last week, DeMarcus launched a Christian record label.
"We each have our places we play outside of Rascal Flatts. I think it just broadens what Rascal Flatts is," Rooney said, then quickly clarified that there are no plans to walk away from the band that has given them the financial freedom to pursue outside interests.
"I think we'll just keep riding this ride for as long as the fans will have us, for as long as they want Rascal Flatts around and our music," he said.
The band last month released its latest single "Back to Life," a song that Rooney said has a "sweet, sweet message."
"It's all about empowering women and just loving the women in our lives and being proud to wave the woman flag if you will," he said. "It's really special and we're really proud of it."
The song will fit nicely in the band's setlist of ballads including "My Wish," "Bless the Broken Road" and "Here Comes Goodbye" and up-tempo pop hits "I Like the Sound of That," "Summer Nights" and "Life Is A Highway."
"I cannot wait for the show because it's just going to be amazing," Rooney said. "We can kind of see the finish line for the rest of the year, but at the same time we always close hard. We take every show like it's our last one of the year."
Contact reporter Cathalena E. Burch at cburch@tucson.com or 573-4642. On Twitter @Starburch