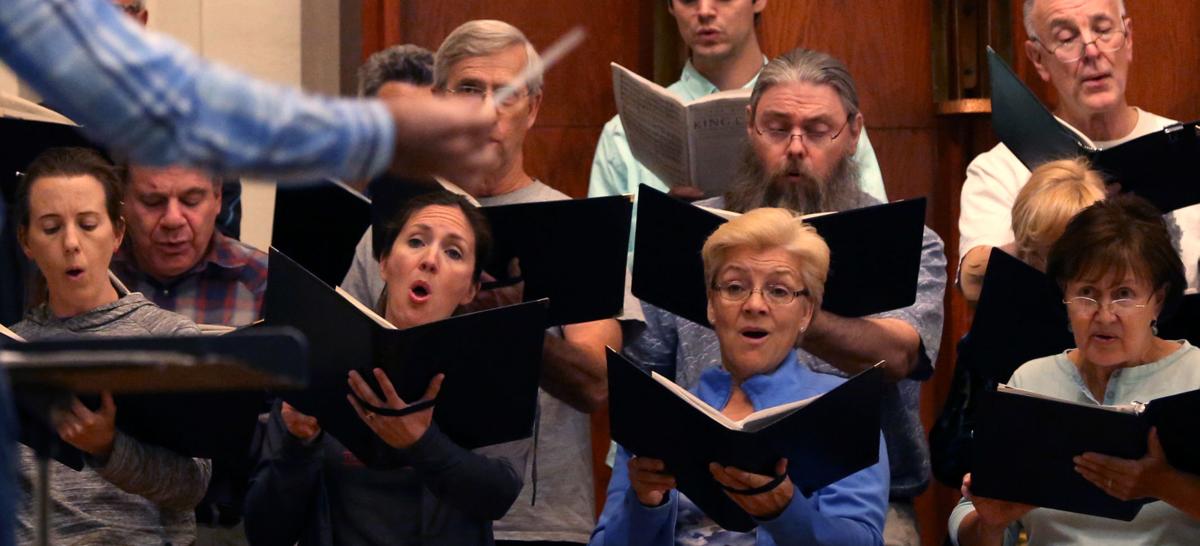 The Arizona Repertory Singers will close their 2017-18 season this weekend with Arthur Honegger's oratorio "King David."
Don't expect the choir to be decked out in its black suit and gown concert finery.
"It's an oratorio, but it's not like other oratorios like Handel's 'Messiah' where you stand in tuxedos and sing," said music director Elliot Jones.
Jones will have some of his vocalists wearing simple costumes, and in between the extraordinary array of vocal styles from modernist dissonance and jazz to wonderful Gregorian chants, a few will slip in a little drama as they sing texts exploring King David's thoughts through his various life experiences.
"King David" is more musical theater piece than traditional oratorio. Grayson Hirst is on board to narrate — a role the former University of Arizona vocal professor has done on a number of stages around the country — and a young boy soprano will sing the role of David as a boy. A male vocalist sings the role of the adult David, and offstage we'll hear, but not see, the Witch of Endor.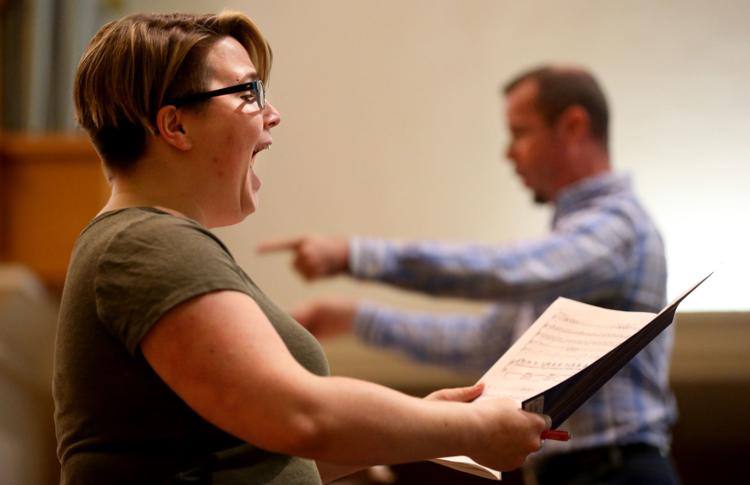 A chamber orchestra made up of Tucson Symphony Orchestra players will accompany the ensemble, which usually performs a capella. Jones said the orchestra will include an optional cello but no violins.
"It's actually really very moving. At the end of the piece we see the Boy David again," he said.
"King David" is based on texts from the Hebrew Bible Books of Samuel and 1 Chronicles, as well as text from David's Psalms. The work is challenging and demanding, but Jones said the Repertory Singers "are super jazzed about it."
"All the players are good enough that we could do every bit of it," said Jones, who conducted "King David" as a choir work when he was in graduate school at Missouri in 2011.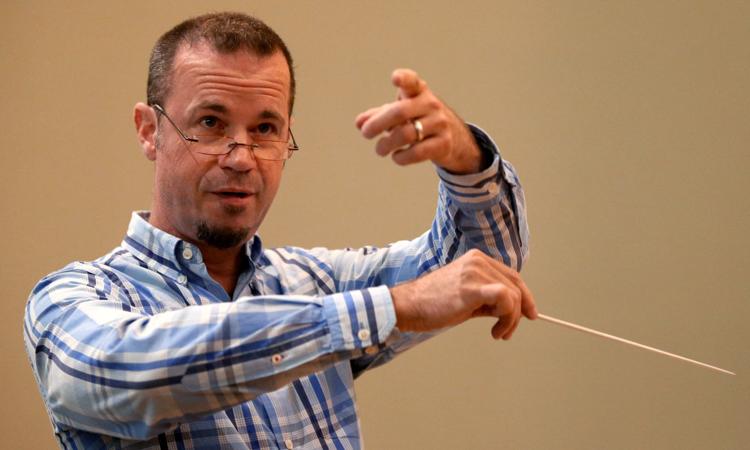 "I feel like I want to do it again, only this time better," he said.
The Arizona Repertory Singers will perform the concert twice this weekend: at 7:30 p.m. Friday, April 27, at Catalina United Methodist Church, 2700 E. Speedway, and at 3 p.m. Sunday, April 29, at Temple Emanu-El, 225 N Country Club Road. Tickets are $23 in advance at arsingers.tix.com or $25 at the door.
"We are establishing this relationship with Temple Emanu-El and we hope to have more concerts there," Jones said.
Contact reporter Cathalena E. Burch at cburch@tucson.com or 573-4642. On Twitter @Starburch