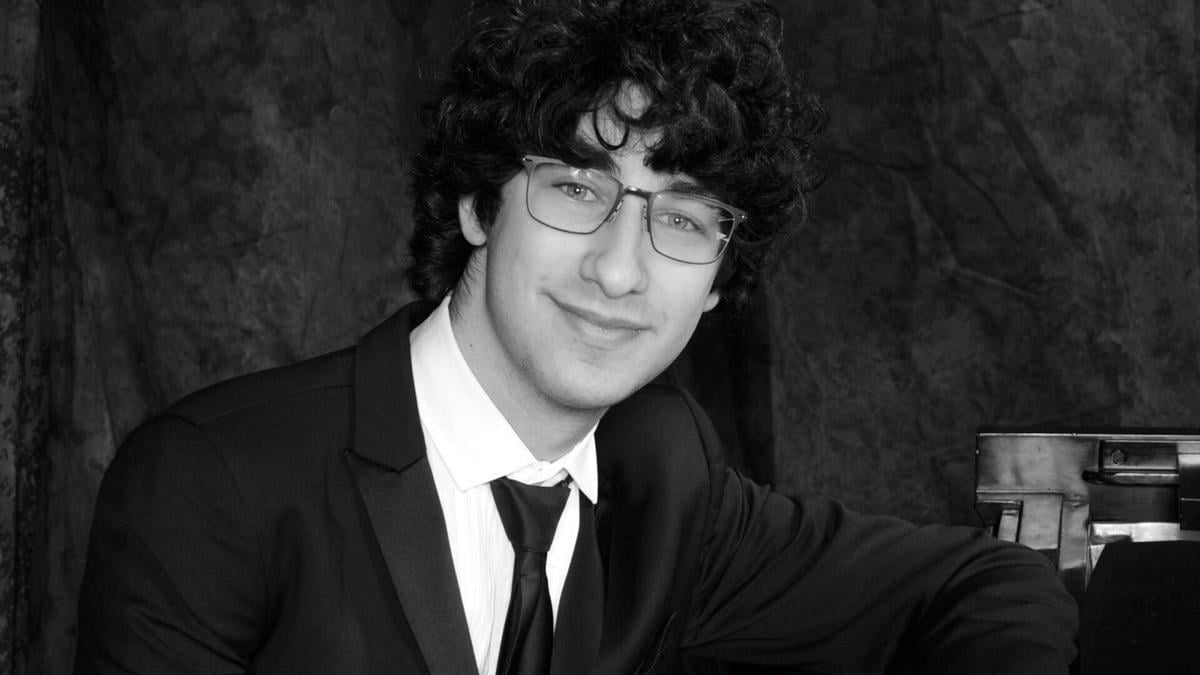 The Friends opens its 2021-22 season on Sunday, Oct. 17, with pianist Maxim Lando headlining the first in its series of Piano and Friends recitals — and its first in-person concert since the COVID-19 pandemic forced it to end its 2020 season early. The concert will be held at Holsclaw Hall on the University of Arizona campus.
"It's a return to doing what we are set up to do that we've been doing for 70-plus years," said Friends President Joseph Tolliver. "Maxim Lando is an exciting young performer. We haven't had him before. There aren't many recordings of his work, but reviews of his playing are exciting."
The concert will be held at Holsclaw Hall on the University of Arizona campus while workers finish long-awaited upgrades to Leo Rich. The work is part of an expansive Tucson Convention Center project that included new seats and restrooms in the Tucson Music Hall and expanded meeting and exhibit spaces at the Convention Center.
The 19-year-old Lando has been creating a lot of excitement and buzz since he shared a piano with his mentor Lang Lang at Carnegie Hall in 2017. The celebrated Chinese pianist was recovering from an injury and recruited Lando to play the left-hand part while Lang played the right of Gershwin's "Rhapsody In Blue." Jazz composer and pianist Chick Corea joined for an unprecedented three-pianist version of Gershwin's signature work.
By all accounts, Lando captured the hearts and imaginations of many people in the storied New York City hall that night, including that of New York Times classical music critic Anthony Tommasino.
Lando returned to Carnegie's Zankel Hall two years later for his solo debut, which Tommasino said showed flashes of brilliance and plenty of room to grow as Lando, who was all of 17 then, matured as an artist and an adult.Lando is just getting back to in-person concerts after nearly all of his recitals and events in 2020 were canceled or postponed.
"I've been very lucky to have had a number of in-person concerts again since early April," Lando said in an email. "Most of them have had socially distanced audiences, but a few of them were surprisingly full."
One of those performances was his return to Carnegie Hall in June as part of an all-star tribute to the jazz composer and pianist Corea, who died in February at the age of 79.
"For me, it just feels amazing playing for people live and in-person again! I always think there is this unique energy that happens between the performer and the audience. We share something together, this moment in time — hopefully it's positive, sometimes it's unexpected, and for me it is always exciting to see what will happen," Lando said. "I don't think anything can replace this feeling of live interaction. At least for me, I thrive on the energy from the audience. I always hope they feel the same way."
Lando, who is studying at The Juilliard School, is an alumnus of the Lang Lang International Music Foundation and was awarded the prestigious 2020 Gilmore Young Artist award. He also was named Musical America's New Artist of the Month to add to his earlier accolades that includes first prize and four special prizes at the 2018 Young Concert Artists International Auditions and the Gold Prize at the International Television Contest "Nutcracker" for Young Musicians in Moscow — the only American to win the honor.
His performance on Sunday will include works by Beethoven, Bach, Liszt, Ravel and Carl Vine.