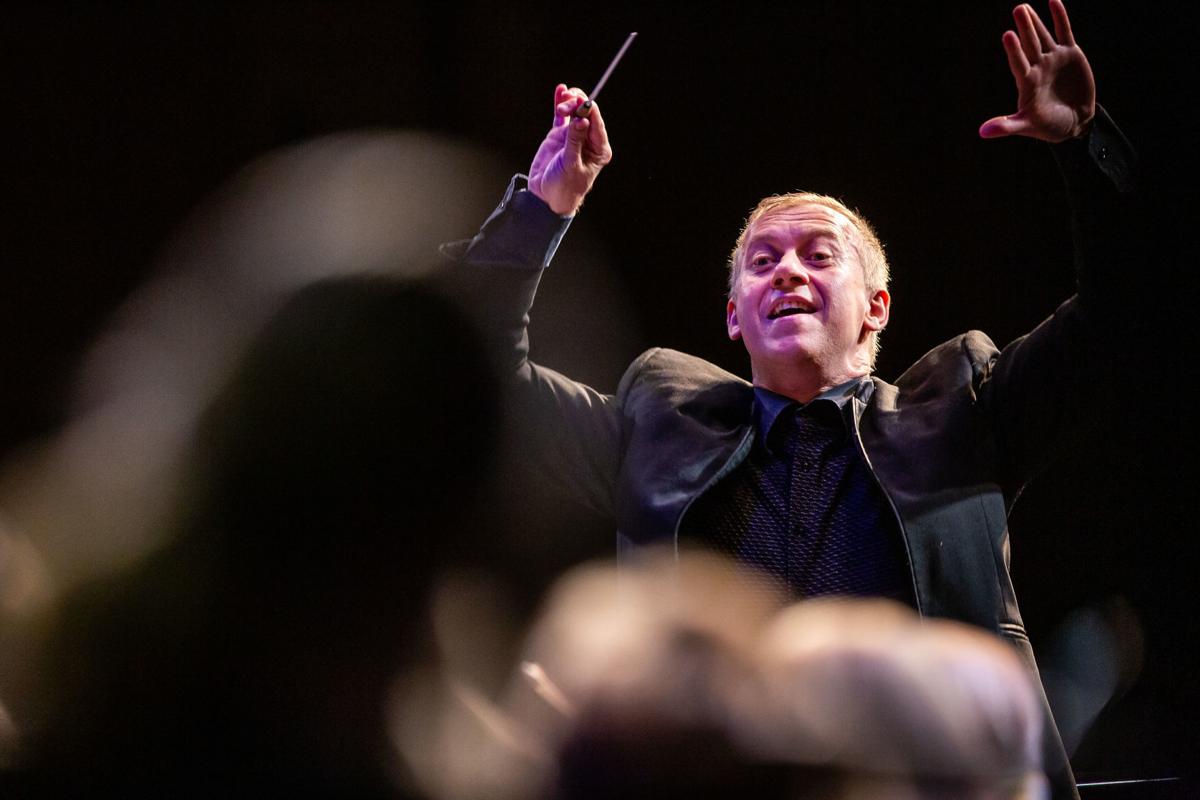 Southern Arizona Symphony Orchestra is always stretching the limits of its imagination and creative juices, so it should come as no surprise that on the occasion of its 40th anniversary season, the volunteer orchestra is once again wading into unchartered waters.
On Saturday, Jan. 18, and Sunday, Jan. 19, SASO is mounting its first fully-staged opera.
With a cast of local, national and Mexican singers and the talented Rincon University High School choir, SASO will present Johann Strauss's comic operetta "Die Fledermaus."
"It just gives another opportunity to show another side of SASO," said Music Director Linus Lerner. "We can do it. We are an orchestra that can play different things."
And they are an orchestra that already has plenty of experience playing operas.
For the past six or seven summers, Lerner, who conducts orchestras throughout Mexico and around the globe including in his native Brazil, has taken members of SASO to Mexico to be part of the Oaxaca and San Luis opera festival orchestras. But not everyone in SASO was able to participate and many of the orchestra's regular audience members had told him they would have loved to have seen SASO in an opera.
Lerner said that by performing"Die Fledermaus," SASO fans get a chance to see another dimension of the orchestra and players who missed out on the Mexico festivals will get a chance to perform an opera.
It's also a chance to introduce the teen vocalists from the Rincon University choir to opera. The choir will have the role of the chorus while their choir director Mareena Boosamra-Ball is on stage singing one of the roles.
"Its a partnership to give the opportunity to the kids to play an opera and play at that level because the singers are all professional," Lerner said as rehearsals were getting underway for this weekend's two performances at Rincon University High. "It's going to be really fun."
Lerner said "Die Fledermaus" is the perfect intro to opera for young people. It's a comic opera that is peppered with waltzes, polkas and folk dances as the characters are celebrating the new year in a spirited and flirtatious evening of revelry, practical jokes and mistaken identity.
Mexican vocalist Liliana Del Conde, who has performed several times with SASO, is the stage director and has set the opera in the Wild West — think Tombstone — instead of Strauss's 19th century Vienna.
In the party scene that originally features ballet dancers, del Conde has inserted cancan dancers and props include a horse-drawn wagon.
Dialogue is in English with faux western accents and Orloff the prince gets a career change to banker.
"The good thing about 'Fledermaus,' no matter how you do it, people love it," Lerner said.
While not quite as big as SASO's performance of Carl Orff's "Carmina Burana" last fall that included the Rincon University and Marana High choruses, "Die Fledermaus" will feature a cast of about 70 — 20 in the chorus, 40 instrumentalists in the pit and 10 singers.
"We are not going to become an opera orchestra," Lerner was quick to note.
"It's just an opportunity. Every year we go to Mexico and everybody wants to go. So we want to do that here for those who have never gone and want to play an opera."
"Die Fledermaus" is a special performance outside of the orchestra's 40th anniversary season. Still to come: "Tchaikovsky and a Live Painter" in March with artist Armando Silva doing live paintings while the orchestra performs Tchaikovsky's Fifth Symphony; and Beethoven's Ninth Symphony with the Helios Ensemble in April.
Contact reporter Cathalena E. Burch at cburch@tucson.com or 573-4642. On Twitter @Starburch