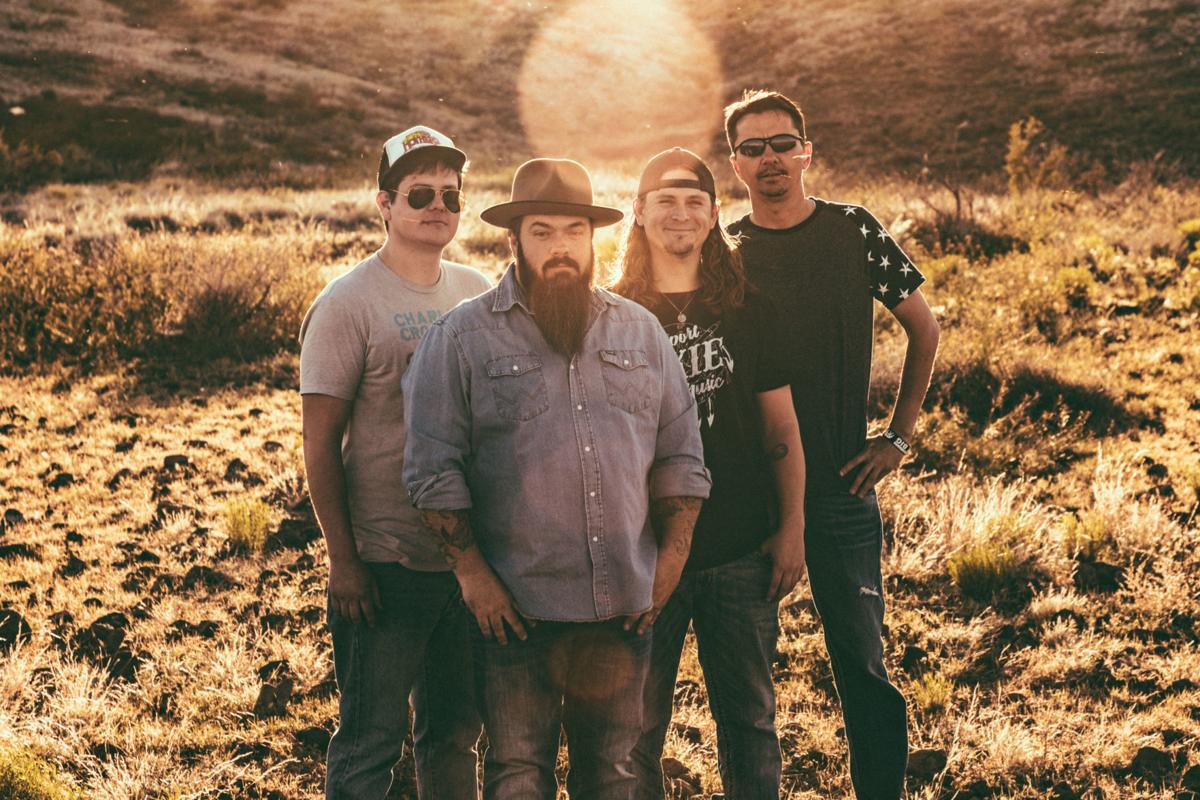 On the eve of Safford country band The Cole Trains CD release concert at Hotel Congress on Wednesday, the band's debut album "Lucky Stars" made the Billboard charts.
The album debuted Tuesday at No. 42 on the country album sales charts, just behind the major label duo Brothers Osborne's "Port Saint Joe," and No. 4 out of 10 on the Mountain Region Heatseekers chart.
Both charts are based on sales numbers, said Billboard's Alex Vitoulis, who manages research and charts out of Billboard Magazine's New York City headquarters.
Vitoulis did not have the breakdown of how many albums The Cole Trains sold that launched them onto the Billboard charts. The ranking, he said, was based on numbers from Nielsen, the global media tracking company that measures everything from television viewership to CD and DVD sales.
The Cole Trains frontman Shane Britt estimated the band has sold between 600 and 700 copies since releasing "Lucky Stars" on April 19. That includes 160 albums sold through PledgeMusic, a digital direct-to-fan crowdsource platform that has failed to pay bands, including The Cole Trains, the money from those sales.
"I don't know who all these people are buying this record," Britt said, noting that the band won't get any details for 30 days from iTunes, where the album rose as high as No. 12 days after the April 19 release.
On the music streaming platform Spotify, "Lucky Stars" had garnered 8,764 spins as of Tuesday, with the track "Heroes" being the most-played at 1,180 spins, Britt said.
The Cole Trains join nearly a dozen other Southern Arizona bands that have blipped the Billboard charts including 1980s desert rockers The Sidewinders (later Sand Rubies), 1990s industrial rockers Machines of Loving Grace, rising country band Midland and, of course, country-rock superstar Linda Ronstadt and country singer Tanya Tucker.
Contact reporter Cathalena E. Burch at cburch@tucson.com or 573-4642. On Twitter @Starburch