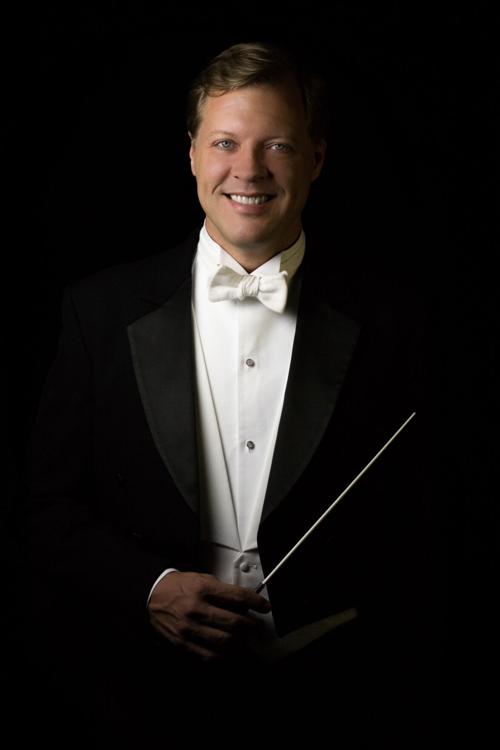 Benjamin Hansen didn't realize how much he missed waving his baton with an audience to his back.
On Sunday, July 18, Hansen will get an hour's worth of much-needed therapy when he leads 45 members of his 7-year-old Tucson choir. It is the group's first indoor concert with a live audience since the COVID-19 pandemic struck in March 2020.
To say that Hansen and his vocalists are excited would be a dramatic understatement.
"This is the first inside, ticketed concert we've had and we are just so excited," he said last week. "I'm just glad we are where we are."
Hansen will lead Helios Ensemble in a program of choral masterworks including Stephen Paulus' "Pilgrim's Hymn," Whitacre's "Go, Lovely Rose," excerpts from Barber's "Reincarnations" and sections from Vaughan Williams' "Songs of Travels."
The program also includes Black composer Adolphus Hailstork's "The Cloths of Heaven," conducted by James Higgs, a University of Arizona doctoral student, and several songs for solo voices, including Black composer Undine Smith Moore's "Mother to Son," to be sung by mezzo-soprano Julia Powers; and Korean American composer Hak Jun Yoon's "On the Way," to be sung by soprano Chunghee Lee.
Hansen said one of the lessons he and other conductors nationwide took away from last summer's volatile racial strife and nationwide protests is the need to expand their musical horizons to include composers of color, both men and women.
Although it hasn't performed an indoor concert since the start of the pandemic, Helios has performed a couple outdoor concerts including a holiday event last December and a spring concert in April that Hansen said attracted a handful of people including those who watched from their parked cars.
"It's been a really tough time, but we are so excited to get back," he said.
The audience at Sunday's concert will not be required to wear masks if they have been vaccinated. Those not vaccinated are encouraged to wear masks and the audience will be socially distanced in Catalina United Methodist Church, the 900-seat church where Hansen is music director.
Helios Ensemble, which Hansen organized in 2014, kicks off its 2021-22 season on Nov. 6 with "Motet Masterworks," featuring motets by Bach, Brahms and Bruckner. On Dec. 5, the choir will perform its holiday concert and on April 3, it will dip into some of the most loved British choral works including Britten's "Hymn to St. Cecilia."