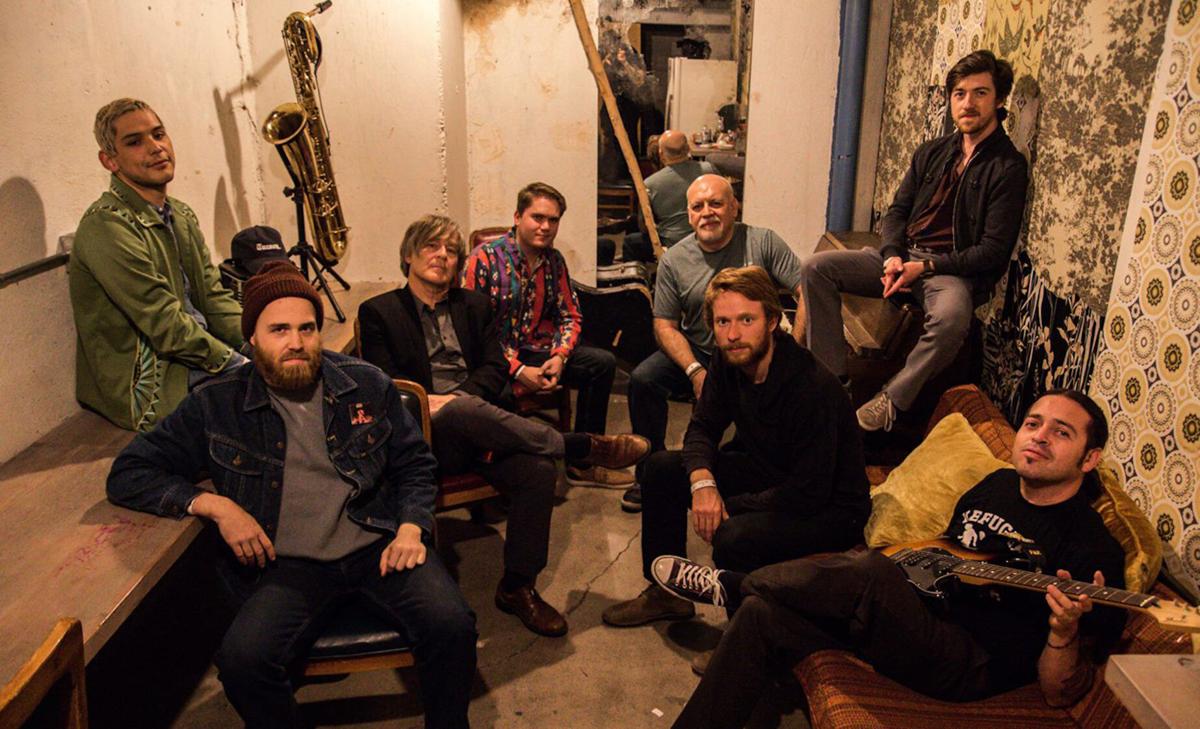 There was the writing and re-writing, rethinking and tweaking and the meticulous attention to the slightest details, all of which took time.
Now a good year later than they would have liked, Tucson cumbia band Vox Urbana released "Relatos en Caravana" (Caravan stories) on Saturday, May 1.
It is an album that has been in the works since long before COVID-19 was a thing, born of an ambitious project, funded by the Tucson Pima Arts Council and the Puffin Foundation of New Jersey, in 2015 to tell the stories of Southern Arizona's border and the people who risked everything crossing it for a better life.
Vox Urbana's goal was to collect the stories and create corridos — a form of musical storytelling popular along the 2,000-mile stretch of border dividing Mexico and the U.S. — and cumbia songs — the infectious, jaunty music that Colombia gave to the world and Mexican-American musicians co-opted with Colombia's blessings — that would tell their stories.
In early 2016, Vox Urbana performed those songs for a crowd at the historic El Casino Ballroom and planned to one day record an album of the 10 songs they wrote.
Before COVID-19 was really a thing, the band did just that. But then the pandemic hit and the studio they were using shuttered.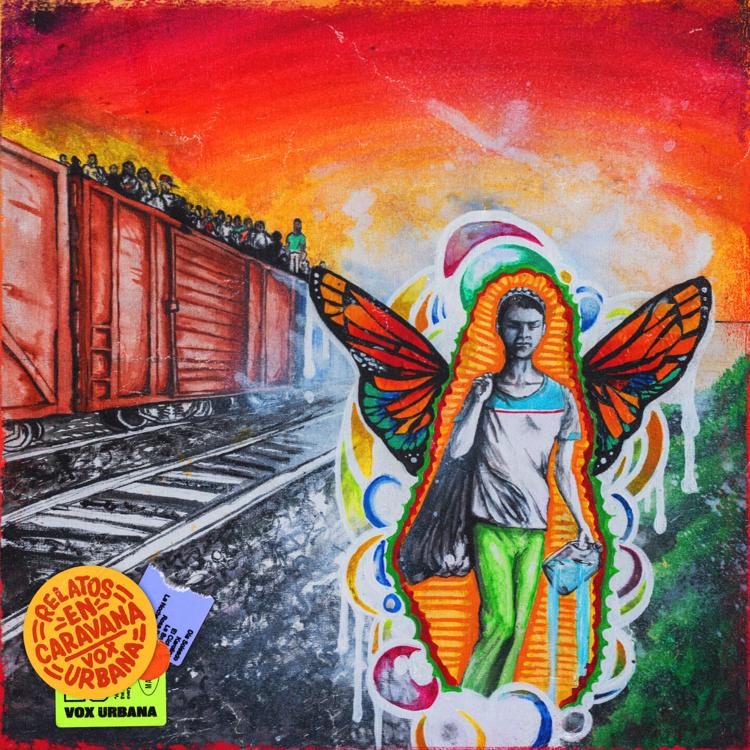 "We had all the recordings and the art ready, but then since COVID hit, all of us had to pause our music lives and just focus on staying safe," said soft-spoken guitarist and vocalist Kiki Castellanos. "We had to change priorities."
And with extra time on their hands, the band did what most do when they have a finished product and no where to take it: They tinkered.
"There was a lot of different things that kept happening that we had to create new strategies around," said Jim Colby, who plays keyboards and accordion. "And we kept coming up with new ideas."
They did additional recording from bass player Gus Woodrow-Tomizuka's home studio, where Woodrow-Tomizuka also mixed and mastered the final album.
Castellanos and Colby said the wait was worth it when they finally listened to "Relatos en Caravana."
"Most of it is kind of the cumbia music. It sounds like how we sound live, that classic rhythm and salsa music," Colby said. "But there are a couple of departures. We did a corrido, kind of an accordion-led ballad ... and a more norteño-sounding song. We did all of these styles that we had never really played before for this record, sort of on purpose just to do it."
"I like it a lot," added Castellanos. "Now I can listen to it and enjoy it. Sometimes when you finish a project you are always looking for details and mistakes. Now I can relax and enjoy it."
Both said one of the album's highlights and most compelling stories is the jangly salsa-cumbia "Karolina," which tells the story of a Mexican transgender woman who was persecuted in Mexico and decided to take refuge in the U.S.
"When she came to the U.S., she also suffered persecution because of her identity," Castellanos said.
"She was being held in a detention center for men, which is actually a big problem for trans individuals who are being detained, and she was stuck in there for a long time," added Colby, recounting the interviews Vox Urbana did with the woman.
Mariposas Sin Fronteras, the Tucson-based organization that assists LGBTQ people being held in immigration detention, championed Karolina's case. Their support helped her get out of detention and start the process of seeking asylum.
Today, Colby said, she is a spokesperson for undocumented trans immigrants and speaks at political conferences around the country.
Other members of Vox Urbana are trombone player Saul Millan, saxophonist and percussionist Jeff Grubic, vocalist and conga player Davíd Perez and drummer Casey Hadland.
"Relatos en Caravana" is available on major streaming sites including Spotify and Bandcamp. Castellanos said a CD release concert will be planned once the pandemic situation allows.