Tucson desert rock group Craig Green Band is releasing its debut full-length record with a CD/video release gig at Monterey Court Studios on Friday, June 28.
Frontman Green penned the album's 10 songs, including the southern, bluesy rocking title song that he sings with a warbly, rough-hewn baritone that is a fine fit for the haunting harmonies he creates with bandmate Rachel Okpisz. Green goes a few octaves higher on the kinda snarky breakup song "Gonna Miss You."
Green's band also includes lead guitar Chris Allison, Tom Cracovaner on drums and Stefan Joeckel on bass. Green teamed up with Tucson's legendary producer/musician Duncan Stitt at Stitt's The Writer's Room studio to record and mix the record, with fellow Tucson musician Jim Howell chiming in on a few album cuts.
Friday's event at Monterey Court, 505 W. Miracle Mile, starts at 6:30 p.m. and also will feature Mike Sadler and Big Grin. All of the proceeds from CD sales on Friday will benefit Tu Niditio, the nonprofit organization that focuses on kids in need. Details: craiggreenband.com or montereycourtaz.com.
Faun Fables coming to EXO Bar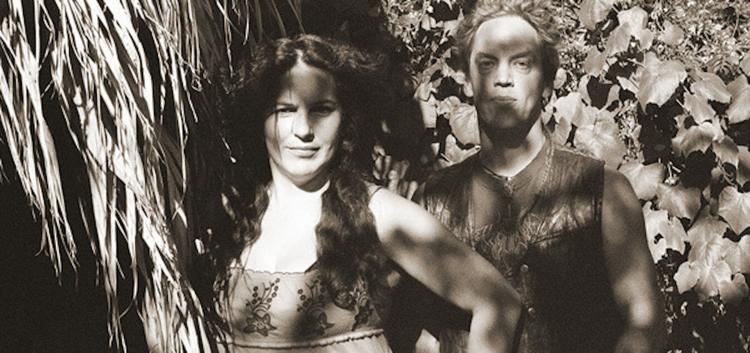 On Wednesday, July 3, the experimental Faun Fables duo will play an intimate show at Exo Bar, 403 N. Sixth Ave., in the back end of the Exo Roast Coffee shop downtown.
Here are three reasons you should check it out:
Lead singer Dawn McCarthy has an incredibly unique voice that The New Yorker magazine once described as "one of the more compelling instruments in contemporary music" that can open hearts and minds.
Nils Frykdahl, McCarthy's Faun Fables' partner, chimes in with what has been described as "weathered vocals" and some pretty impressive instrumental prowess on guitar, bass and flute.
It's been six years since the duo, which tours all over the world, has reached our sun-splashed desert. Bonus: We get to see them in a pretty small, intimate space, which is always a pretty cool experience.
Wednesday's concert starts at 8 p.m. at Exo. Admission is $7 at the door.