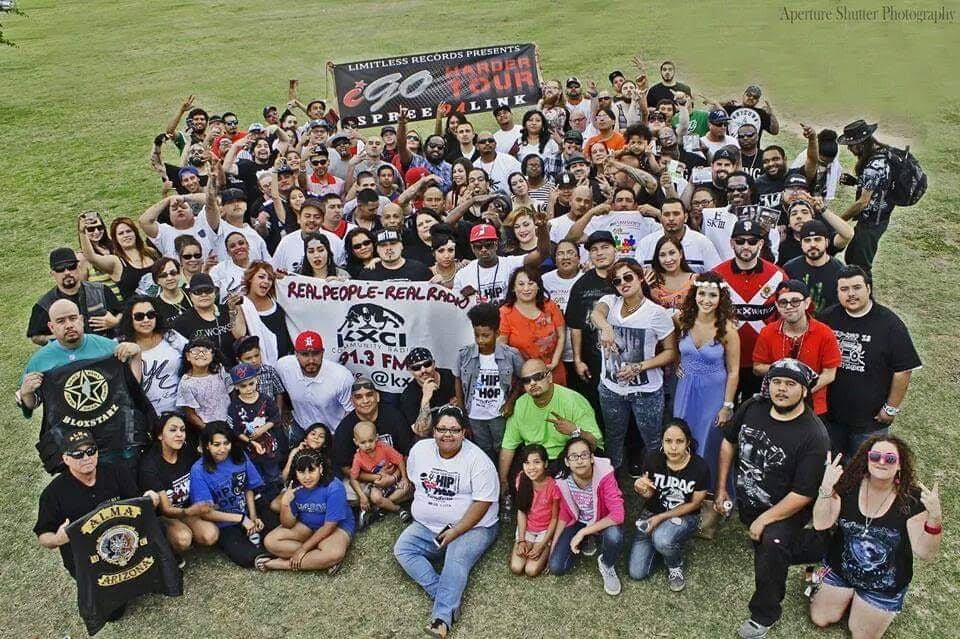 The Tucson Hip-Hop Unity Barbecue celebrates its eighth annual event on Saturday, Sept. 21, bringing the Tucson hip-hop scene together for a day of free food, classic low-riders and music.
The nonprofit get-together, started in 2012 by Aaron Yepiz and Lucas Rodriguez, also has a jumping castle for kids and a car show.
Yepiz and Rodriguez started the barbecue as a way to bring their friends and loved ones together to support Tucson hip-hop artists. Each year attendance has increased and "we are aiming to make it bigger, so the whole city of Tucson recognizes it one day," Yepiz said.
"The turnout has always been successful, and continues to steadily grow," Yepiz said. "People from the hip-hop and lowrider communities always show up with their families, but it's always been open to the public."
The lowrider and hip-hop communities in Tucson are somewhat intertwined, meaning that most of the people who attend the Tucson Hip-Hop Unity Barbecue are equally passionate about lowriders and the music. In addition to the car show, Tucson underground rappers including Ill V, ZCO, Da Sleepers Elite and Sinclair the Masked Zombie will perform, giving attendees a glimpse into their world and music.
When Yepiz decided to start an event for the hip-hop community, he wanted it to feel like a family reunion, where everyone is welcome. His goal was to create a way for people to listen to some good music and spend quality time with those who share some of the same interests.
Yepiz also created the event as a way for artists to network and promote peace in the community.
"This event gives us hope for peace and prosperity within our community, our hip-hop scene and the future," Yepiz said. "We are trying to break the somewhat negative stigma that is tied to hip-hop music and rappers."
Imagination Car Club is putting on the low-rider show, which gets underway when the barbecue starts at noon Saturday.
Janelle Ash is a University of Arizona journalism student apprenticing at the Arizona Daily Star.