It has been decades since Tucson's Jewish community has come together on one stage, but this weekend, a choir of 30 along with cantors and cantorial soloists from seven Tucson Jewish congregations will join voices to perform the world premiere of a new Hanukkah choral work composed by one of their own.
"Something like this, where everyone is performing at the same concert, has not been done for a very long time," said Robert Lopez-Hanshaw, the architect behind the Saturday, Dec. 8, performance of his "Chanukah Cantata." He composed the piece and will conduct on Saturday.
Over the past five or so years, several Jewish congregations have collaborated on smaller performances. But this is by far the biggest effort, involving:
A 30-voice choir comprised of choristers from seven Tucson synagogues as well as SaddleBrooke's Institute for Jewish Studies and Services.
About an equal number of instrumentalists from the Southern Arizona Symphony Orchestra.
Nine solo voices, including Rabbi and Cantor Avi Alpert from Congregation Bet Shalom and cantorial soloist Nichole Chorny from Anshei Israel.
"I've talked to some oldsters who say — and maybe they are exaggerating — they say the last time that happened was in the '60s or '70s," said Lopez-Hanshaw. "Other than not having enough Hanukkah music, the other impetus was to get the whole community involved."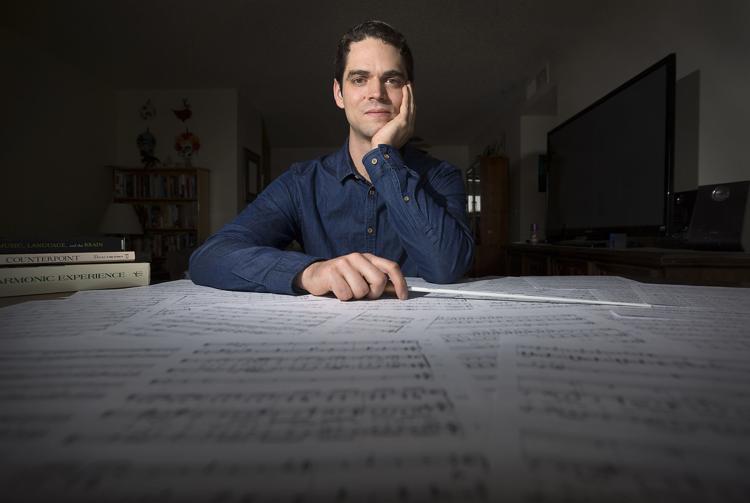 Lopez-Hanshaw, whose music career included participating in the Tucson Symphony Orchestra's Young Composers Project as a teen and playing in the popular Tucson pop band Sun Bones, drew on biblical texts in Hebrew and Aramaic to tell the Hanukkah story "in a way that I hadn't seen done before," he said.
Unlike traditional Hanukkah cantatas that tell the story through historical characters, Lopez-Hanshaw used the texts to create a discussion and a debate of the significance of Hanukkah and its role in history. Set to what he describes as "pretty lively music" that invites people to connect to the work, Lopez-Hanshaw said he can see the piece having a future in the Hanukkah repertoire.
"There is not enough new music for Hanukkah, I feel, especially not a lot that is known," he said. "I would love to get this performed in Israel and whatever American cities we can get."
"The music is very challenging and there's deep meaning behind the texts he chose and even the music itself," said Chorny, who has worked for months on the project with Lopez-Hanshaw. "It's very interesting arrangements. I think the audience will enjoy it."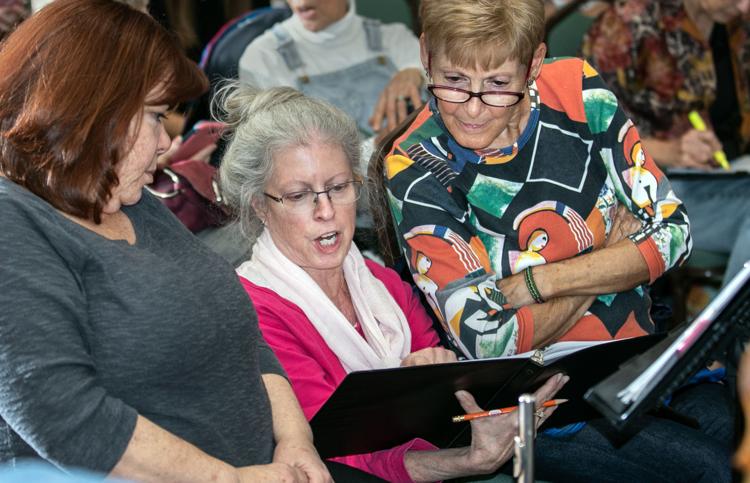 Chorny, a Tucson native who has been the cantorial soloist at Anshei Israel since 2014, doesn't recall having as many cantors and cantorial soloists come together for one event while she was growing up. She said it sends a message of unity and "collaboration," one of celebrating diversity and differences. Most important, it sends a message of community.
"Coming together through music is a beautiful way to show that community," she said.
And that message is needed now more than ever.
As the Tucson production was coming together, the world watched in horror on Oct. 27 as the news unfolded of a lone gunman bursting into Pittsburgh's Tree of Life Synagogue in the sleepy little enclave of Squirrel Hill and gunning down 18 people; 11 of them died.
Lopez-Hanshaw said the horrific and violent anti-Semitic mass shooting made him even more determined to bring the Tucson community together.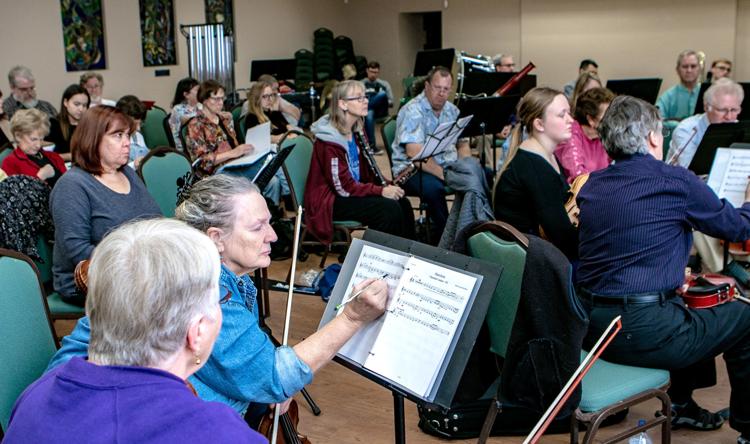 "After Pittsburgh, it took on this entirely new life," he said, adding that his initial inclination after hearing about the Pittsburgh murders was to "try and exhibit some solidarity and try to heal a little."
"Everybody's reaction is different, but the one I kind of most identify with is to be more Jewish" in the face of Jewish oppression and anti-Semitism, he said, and "try to offer everybody a chance to show up in defiance to these type of events."